Davey Blackburn Says Salvation Possible Even for Men Who Murdered Pregnant Wife
Davey Blackburn Says Salvation Possible Even for Men Who Murdered Pregnant Wife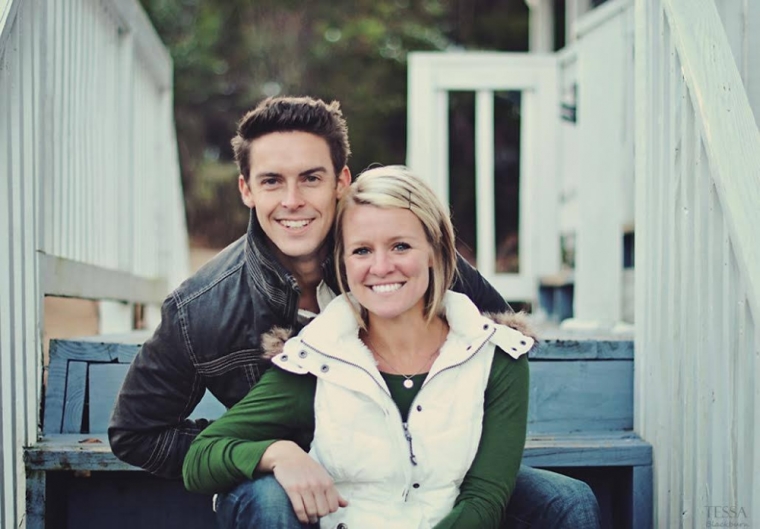 Pastor Davey Blackburn whose wife, Amanda, was murdered in November, returned for a Christmas service at Resonate Church in Indianapolis, telling congregants that his wife "loved Jesus" above everyone else.
Blackburn told 200 congregants that his wife, who was pregnant when she was killed, "loved Jesus more than she loved anybody else, but because she loved Jesus, she loved everybody."
He reflected that the real enemy is Satan himself, and not the people who killed his wife.
"The enemy is not any human being. The enemy is not who did this to Amanda. It's not the two or three guys that did this to Amanda. The enemy is Satan," he said, according to Fox 59. "We don't fight a battle of flesh and blood. We fight a battle of principalities of the supernatural."
Amanda was killed on Nov. 10 during a home invasion where she was viciously beaten and shot three times, a copy of the affidavit of probable cause said. Officials named the suspected killers as Larry Jo Taylor Jr., 18, and his accomplice, Jalen Watson, 21.
In his sermon, the pastor suggested that even his wife's killers are not beyond redemption.
"You think there are people who are too far? Who are beyond being saved? The enemy is the one who stole her life from her. He comes to steal, kill and destroy because sin is in this world we now experience death," Blackburn said.
"The enemy used a couple agents to make it happen. You know what the enemy wants us to do now? He wants us to cower in a corner and hide. He's trying to take the breath out of us. Well, he messed with the wrong family. He messed with the wrong church, you hear me?"
The Atlanta Journal-Constitution meanwhile reported on Tuesday that Tylor has been charged in connection to another deadly robbery, namely the killing of Rolando Gonzalez-Hernandez on Nov. 4, which was less than a week before Blackburn was murdered.
The suspect also faces charges of rape and burglary of a woman in a separate incident also from November, adding to his charges of murder, felony murder and robbery resulting in serious bodily injury.
Earlier in December, Blackburn shared a copy of a journal entry by his wife from Nov. 9, only hours before she was murdered. In the journal, Amanda tells of her love and adoration for Jesus.
"Turn your eyes upon Jesus. Look full in his wonderful face and the things of Earth will grow strangely dim. In the light of his glory and grace," she wrote in the entry.
"What an amazing Sunday yesterday that filled my heart to see so many people in your church. Learning, growing, meeting you and taking next steps. Thank you for letting me get to see all of this [with] my own eyes. I love you Lord. Glory and praise to you."
In his Christmas sermon, the pastor said that its difficult to describe how he feels about the tragedy.
"It hurts. Sometimes I feel like somebody's got my head and they're just pushing it underwater over and over and over, and I have no breath inside me and it hurts so deeply. I can't breathe underwater, and yet for just a little season, maybe a couple days, a couple of hours, I get this breath," Blackburn said.
"I feel this hope, like maybe I'm going to survive this only enough to get this hope, and then I go back down. If you've experienced hurt, you know what I'm talking about. I didn't know that kind of hurt until now."