Christian Counseling Group Tightens Controls, Adds New Software Following Plagiarism Allegations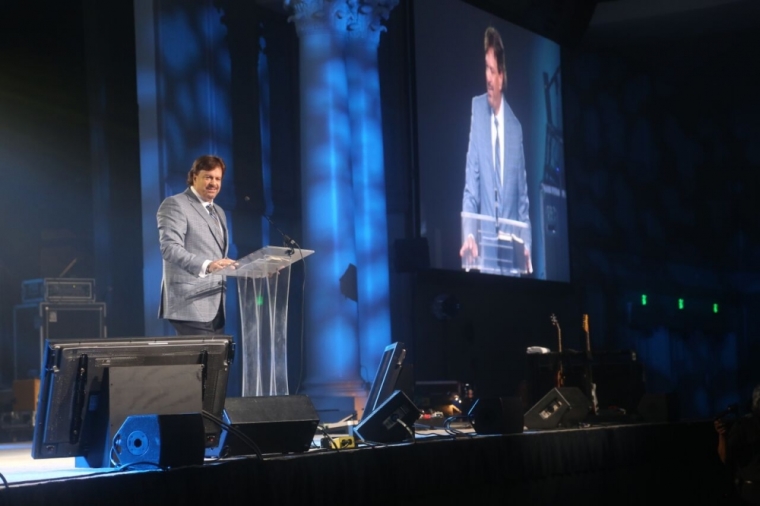 In response to charges of plagiarism, a major Christian counseling organization has enacted stricter standards on content for their publications and social media to prevent attribution errors.
The American Association of Christian Counselors, which has approximately 50,000 members, implemented new processes to prevent inaccurate attribution of quoted materials after recent allegations of plagiarism against AACC President and Family Talk radio personality Tim Clinton.
Jimmy Queen, AACC's chief operations officer and a spokesman for Clinton, told The Christian Post in an interview that his organization has recently decided to "go through our content and establish additional protocols and procedures to make it more difficult for these mistakes to happen."
"We have several more checks in our system," said Queen. "For instance, we now have software that will scan all our content before its either put in a book or posted online, as an extra precaution."
Queen explained that these changes were needed because they "do touch a lot of content, mountains of content, in fact, between what we put online, what we distribute to members, what goes into books, and other publications."
Over the past several weeks, Grove City College psychology professor Warren Throckmorton has posted a series of entries on his website noting alleged examples of plagiarism by Clinton.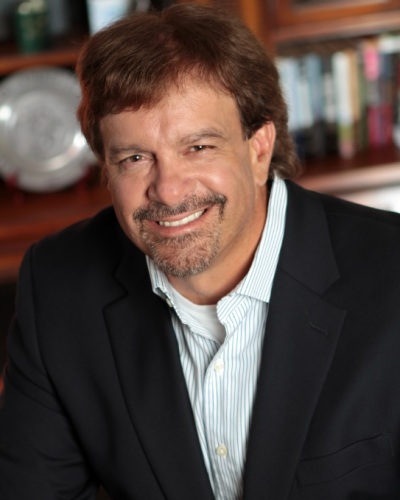 Recently, Throckmorton directed The Christian Post to an entry posted Wednesday showing apparent examples of Clinton engaging in plagiarism on Twitter.
One example included a post from last November on the AACC's Twitter account in which Clinton was credited with saying "Christians should seek to understand and differentiate between sin, spiritual struggle, personal weakness, and mental illness."
Throckmorton wrote in his entry that the quote "was really written by Ed Stetzer in Chapter One of a book edited by Clinton."
"Again, Clinton is listed as an editor but Stetzer wrote the words which are quoted here verbatim and attributed to Clinton," noted Throckmorton.
Regarding the most recent blog entry about the Twitter posts, Queen attributed it to mistakes on the part of interns, as one of the chapters of the book was written by Clinton.
"Essentially, an intern grabbed a 'Tim Clinton' book off the Tim Clinton shelf and indiscriminately, took quotes without realizing they were from chapters written by other contributors," said Queen.
"What our employees were doing was taking that book, and pulling quotes from that book, not Tim Clinton's specific chapter, but other chapters ... It's just our people were not being sufficiently careful."
Queen told CP that Throckmorton's posts were a factor in their decision to tighten standards, explaining that they "didn't know all of this was happening until it was brought to our attention."
An exception noted was an employee was released several years ago due to similar issues, with Queen explaining that at the time they thought the issue was "an isolated problem."
Queen rejected the specific allegation of plagiarism directed at Clinton, stating that "bottom line" Clinton is "just not a plagiarist. That's not what's happening here."
"Our critics are really piecing together a 'comedy of errors' that make this look like something that it's not," said Queen.
"In fact, [Clinton] has a zero tolerance policy for plagiarism and that's precisely why we have terminated employees for previous incidents and why we are deploying additional resources in response to these recent questions."
Queen added that "the positive part of the story is that we have put additional processes in place, which is easier now in the digital age."
Clinton is also a member of President Donald Trump's evangelical advisory board and viewed as a possible successor to noted Family Talk radio host James Dobson.
In addition to the recent Twitter posts, Throckmorton accused Clinton in a post in last August of having engaged in academic misconduct.
One example compared an Aug. 7 article posted by Clinton on Medium about the 1980 USA Hockey team and a St. Petersburg Times article by Bruce Lowitt. Throckmorton posted a few comparable passages, including the following:
Lowitt: The Soviets unleashed 30 shots in the first two periods to the United States' 10. Only one dramatic save after another by former Boston University goaltender Jim Craig kept the United States close.

Clinton: The Soviets unleashed 30 shots in the first two periods to the United States' 10. One dramatic save after another by goaltender Jim Craig kept the U.S. team close.

Lowitt: The explosion of cheers was deafening, and most of the 10,000 fans squeezed into the 8,500-seat arena began a chant of 'USA! USA!' that never abated in the final 10 minutes.

Clinton: The explosion of cheers was deafening, and most of the 10,000 fans began a chant of 'USA! USA!' that did not end for the final 10 minutes.
In an Aug. 10 update, Throckmorton noted that many of the various articles he cited as examples of possible plagiarism had been removed.
"Since I posted this information, Dr. Clinton or someone acting for him has deleted most of the articles referred to below. Archived copies of those articles exist and I have added links," wrote Throckmorton in the update.
For his part, Clinton has denied the allegations via a statement sent to CP through Queen last month, which said in part that Clinton "has a zero tolerance policy for plagiarism.
"Over the course of more than 30 years, he has authored countless articles and dozens of books, totaling hundreds-of-thousands of pages. Some of those works have involved more of his direct involvement than others since he has often been assisted by graduate students or research associates," read the statement.
Queen added that the alleged plagiarism could be explained through other issues like "posting errors via some third party partners," and a "former employee whose work did not meet our quality standards."