'American Idol' Alumni Danny Gokey, Mandisa Doing Joint Tour After Overcoming Depression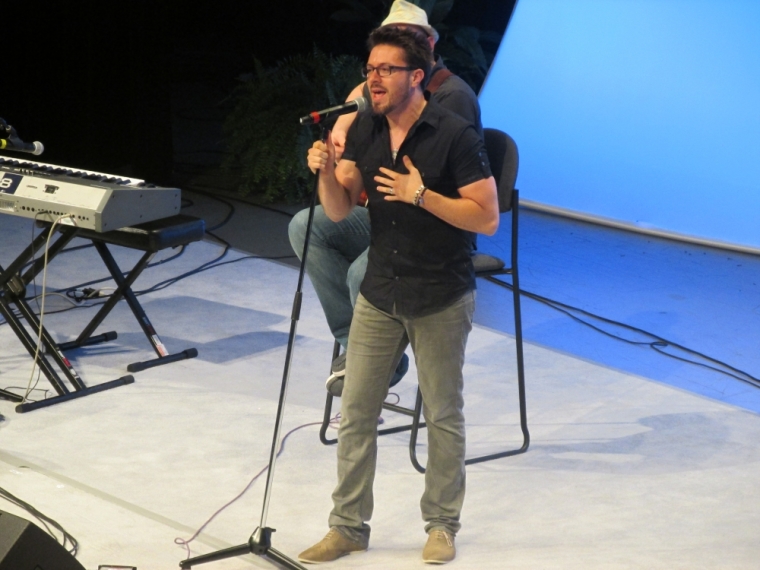 Danny Gokey and Mandisa have a lot in common as "American Idol" alumni who have overcome tough times after the deaths of loved ones. Now, the Christian singers are joining forces for an upcoming tour.
The artists are gearing up for the "Rise Out of the Dark Tour" where they will be joined by special guests Love and The Outcome and Jasmine Murray. Gokey decided to make the announcement with a video on social media.
"Hey guys, there's been a lot of speculation about who I'm going on the fall tour with.
"All you speculators out there, you know you're out there," Gokey said with a laugh. "Don't deny yourself ... I'm going on tour with my co-heart amazing singer most generous woman Mandisa!"
Mandisa chose to tease the tour with a more straightforward message to coincide with some promotional material.
"Coming this fall! Tickets go on sale in June," she wrote on Instagram. "Request your city in the comment section below! #RiseOutOfTheDarkTour #concert #tour #americanidol #depression #freedom #hope #Jesus."
The title of the tour and Mandisa's hashtags about depression hint at some obstacles that the pair have overcome. Gokey had to overcome the death of his wife and highschool sweetheart Sophia Martinez who had complications with heart surgery weeks before he auditioned for "American Idol" in 2008.
Although he remarried in 2012, Gokey would have never started his new family if he did not find healing in God and music to break free from his depression.
"Well, the perspective now it's like man, thank God I didn't make a bad, like I'm telling you in those moments of darkness your mind tends to go to ... I hate to say this, but you have to be blunt, I could just end it all and just forget about this life but man I would have missed so many great chapters that were ahead ...," Gokey told Fox. "Even though I lost my first wife and I made it through that one, there's still, we still live in this world and we're just going to hit hard times but it's learning just to keep moving forward and not giving up. That's the whole point of my music."
Mandisa also suffered a tragic loss when she lost her close friend to cancer.
"There was a series of about three years where I kind of just went MIA," Mandisa revealed in a previous KLOVE Facebook live chat. "It really sent me into the deepest pit of despair that I have ever been in in my life. I was questioning everything about the goodness of God and why He allows things like this to happen."
However, the 40-year-old singer has since overcome the hard times with the help of God, family and friends.
"There is hope for those battling depression," she wrote on Instagram. "God lifted me #OutOfTheDark, and I believe He'll do the same for you!"