'American Idol' Judges Praise God After Gospel Singer's Performance
Curtis Finch Jr., a 24-year-old "American Idol" contestant, left judges praising God after his rendition of "I Believe I Can Fly" on the Fox singing competition Wednesday night.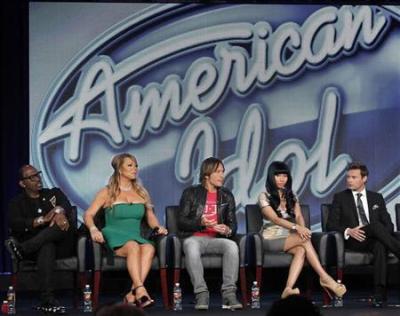 Finch is a St. Louis, Mo. native who made his appearance on the singing competition with his rendition of the gospel song "God Is Able." He managed to bring the judges to their feet during the men's semifinal portion of the competition on season 12 of the show.
Keith Urban, an "American Idol" judge and country music singer-songwriter, told Finch that he brought something godly to the competition after his performance.
"You ooze everything good and light and godly and whole and positive and ... you just have so much hope in you, and we need so much of that man," Urban told Finch.
However, he was not the only judge to recognize that a higher power may be involved in Finch's musical journey. With tears in her eyes, judge and rapper Nicki Minaj told Finch to never abandon gospel music.
"This is bigger than 'American Idol' to me ... It was given to you by someone else, given to you by somebody else, a higher power … you have a calling on your life to bless people and to do so much good," Minaj told Finch, raising her voice. "That's what people need, there are people hurting out there. I really really hope and pray that you make that kind of an album. I'm telling you on some Donnie McClurkin … that's what we need from you."
Randy Jackson, music producer and judge, praised God after hearing Finch sing.
"Praise God … dude, listen, I felt the competition just started with you right now," he told the gospel singer, whose performance was toward the end of the show.
Mariah Carey, American Idol judge and singer-songwriter, seemed as happy with Finch's performance as her peers.
"Thank you for that performance … that was what I needed in my life right now," Carey told him."You've been my favorite … one of my favorites, the whole time."
Finch has been vocal about his desire to sing gospel music since his first audition in front of the show's judges.
"I was raised in a church," Finch said during his audition for the singing competition. "My family sings gospel music, I grew up singing gospel music. I communicate most with an audience when I'm singing gospel music."
Wednesday night was a live show, which will give viewers an opportunity to vote for their favorite male contestants. After voting, the 10 male semifinalists will be cut down to 5 males in the competition.