American Missionaries Were Shot, Chopped Autopsy Shows; Jamaica Police Deny Suspects Held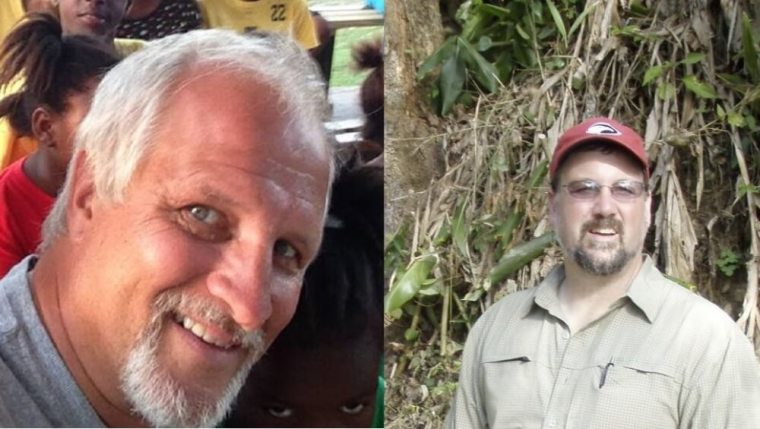 Two American missionaries found murdered on the island of Jamaica on the weekend were both shot and one of them chopped up, according to a recent autopsy report.
Local police also denied Tuesday a report that a number of suspects in the murders had been identified.
The missionaries, Randy Hentzel, 48, and Harold Nichols, 53, were killed on Saturday. Shocked residents of the Boscobel, St. Mary community on the Caribbean island stumbled upon Hentzel's bound and lifeless body at about 1 p.m. ET on Saturday and a day later, around 5 p.m., Nichols' battered body was discovered with the help of search dogs and police. Initial reports only noted that his head was bashed in and injuries on his body showed he died a violent death.
A terse local police statement cited by the Jamaica Observer on Tuesday showed just how violently the men died. Nichols' body had a gunshot and chop wounds it said while Hentzel died of a gunshot wound.
Local police are yet to establish a motive for the killings but that may change with help from the United States. Joshua Polacheck, counselor for public affairs at the U.S. Embassy in Kingston, told the Jamaica Observer Monday night that agents from the FBI, the U.S. Marshals Service, the Bureau of Alcohol, Tobacco, Firearms and Explosives; and the Drug Enforcement Administration were likely to join the investigation.
A source close to the investigation told the publication on Tuesday that suspects had been taken into custody but local authorities quickly denied those claims.
Both missionaries worked for the Pennsylvania-based TEAMS for Medical Missions and were last seen alive Saturday morning before they left on a trail in the Albion Mountain area of the island to inspect a site being prepared for the construction of a house for a poor family.
Nichols' wife, Teri, who had been living with him in Jamaica, told WKBW that her husband loved helping people in need.
"He spent all of his days building houses for people, taking people to the hospital, and visiting sick people," she said.
She further told The Gleaner in Jamaica that the death of her husband was not just a big loss to her family but the community he worked so hard to help.
"Many people's lives have been turned upside down," she said. "The community and the people my husband has devoted his life to are feeling a big loss. I think I'm still in work mode where I'm taking care of everybody else right now, but I'm cognizant that when all these people leave and I'm going to be alone, it's going to be real hard. Right now, I'm worried about my four children back in the United States, who are very angry and upset."
Despite her loss, she also insisted that God will turn her mourning into something positive.
"I know God works all things to the good, and that Harold's life will never be defined by its last 15 minutes. God had a purpose in his life and I just feel good things are going to come out of this," she told The Gleaner. "I believe with all my heart that people are going to come to the Lord because of this, and I think it's going to have a huge impact, which is already happening, so it's not in vain."