American Pastor Involved in High Level Muslim Meeting to Protect Christians Says Some US Evangelicals Hurting Cause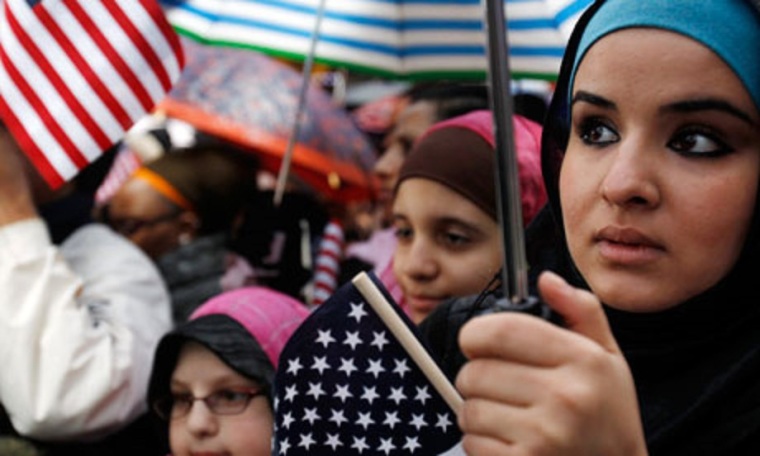 Roberts explained that he was one of 50 or so non-Muslim representatives there, and he got to participate by writing, talking, sharing feedback, and other means.
"We watched the whole process. And so at the conclusion, they adopted the statement that they came up with. And so since then we've been in a process of trying to promote and spread that around," he said, noting that the event was a "very profound experience."
Hopes are that Muslim unity against persecution and violence will help stand up to the mass slaughter and genocide being perpetrated by terror groups such as the Islamic State, Boko Haram, and others.
"I think Muslim leaders are very concerned that such people have more of a voice in Islam than they want them to have. They are concerned about it. They would say they do not represent Islam, but people don't know that, especially in the West and non-Muslim majority nations. So their goal is to stand up and say they are not true Muslims," he added.
As for whether there is a growing tolerance for Christians or Muslims who convert to Christianity in Islamic-majority countries, the Northwood Church pastor said that it really depends on the country.
"Malaysia is passing laws that are a bit more difficult for Christians," he noted. "Some countries look the other way [when persecution occurs]."
Roberts said, however, that Islamic leaders are realizing that in a globalized world, "it's just not possible anymore to force people into a particular religion because they were born into that faith. And I think you're seeing the beginning of a transition from that."
He argued that in the West, people need to be loving toward Muslims as well.
"It's totally antithetical to our faith to say we want the whole world to know Jesus, [while] fearing Muslims, and discriminating and being disrespectful toward them. On the other hand, in Muslim majority nations, I would challenge them to treat Christians and other religious minorities in a way" that gives them the freedom to choose their faith, he added.
"We are living in a world today where faith is going to have to stand on its own feet, not on the shoulders of government. That is going to show the strength of a faith, and the maturity of a faith, and the heart of a faith."
Roberts shared that when it comes to Christians and Muslims living together, Christians should be showing the love of Christ to people, without necessarily trying to convert them.
"I don't like the word 'conversion,' because it has many different kinds of connotations. I want the entire world to learn about the stories and the message of Jesus," he said.
He suggested there are a few key principles to follow:
"I think about living the Gospel in my life," he said, so that people who are different "see my character and my integrity," and also to "see my love, and that I am a follower of Jesus."
"We should never be driven to convert people. Jesus even talks about how some people in the Bible will try to convert someone and make them twice as much the son of hell as they were," he added, referring to Matthew 23:15.
Roberts said: "I think the goal should be to share the love of Jesus in reaching out to people. I've seen people of different faiths follow Jesus."
The pastor pointed out that he has never seen anyone come to faith in Christ by telling them that his religion is better than theirs.
"Jesus is the light of the world, and that light is to shine through us, and as it shines through us, it gives God glory. The glory of God was the presence of God. In the Old Testament it was seen in the cloud, and the pillar of fire, and the tabernacle. I think the presence of God today is seen in us."
He argued that the time for trying to convert people by dictating to them has passed, and it is time for Christians to "go back to the early church and really love people."
"We live in a time, if people follow Jesus, it will be if we have a relationship with them," he said.