Many Muslims Think US 'Has Gone Completely Insane' Over Transgender Bathroom Issues, Muslim Leader Says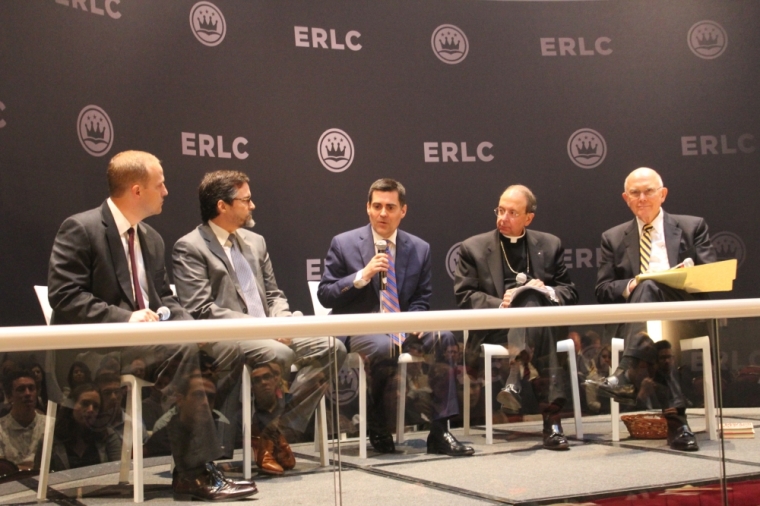 WASHINGTON — Peaceful Muslims who live outside the United States think American society "has gone completely insane" over LGBT issues, Sheikh Hamza Yusuf said on a Monday panel hosted by the Southern Baptist Ethics & Religious Liberty Commission.
After discussing President Barack Obama's edict directing all public schools to base their bathroom use policies upon gender identity rather than biological sex, the moderator turned to Yusuf to ask how Muslims view the issue.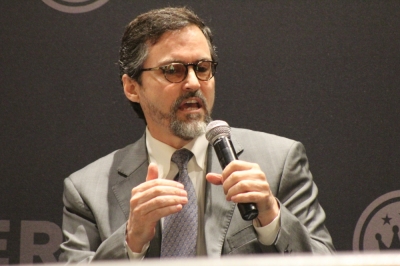 "Even to think about thinking about it is probably difficult for a lot of Muslims. In the Muslim world ... they think we're a society that's gone completely insane," said Yusuf, an American Sunni Muslim scholar.
Besides Yusuf, the panel, "With Liberty and Justice for All: Why We Should Pursue Religious Freedom for Everyone," also had a Catholic archbishop, William Lori, a Latter-day Saints elder, Dallin Oaks, and an evangelical pastor, Russell Moore, who heads the ERLC.
Yusuf also expressed concerns that younger Muslims are "being inculturated into these lifestyles," but older immigrant Muslims, particularly black Muslims, "share the evangelical view."
Archbishop Lori articulated the concerns that Catholic leaders have with Obama's transgender bathroom directive.
One of the problems, he said, "is the distinction that is being made on sex and gender" because "we are imposing upon our society a confused and confusing anthropology and we muddle what it means to be a human person.
"We are not setting the stage for human flourishing," he added. "We are contributing to all kinds of long term problems down the road."
In the meantime, Lori believes, those who don't make a distinction between sex and gender "will find themselves facing difficulties, penalties."
Lori also pointed out that Catholic schools got the same letter that was sent to public schools. "So, it's of great concern to us, what is happening."
"But do we reach out pastorally, to those who believe that they are transgendered?" Lori continued. "Yes, of course we do. Do we want to assist those families? Yes, of course we do. But what we're talking about is something writ large across public schools and even into private schools. We think that is, to say the least, an overreach."
Yusuf agreed: "All of the religious colleges should be united right now because we're under siege increasingly, not just about this issue but many other issues."
Yusuf's explanation of how devout Muslims view homosexuality was similar to the "love the sinner, hate the sin" framing used by many conservative Christians.
"In the Muslim tradition, same-sex attraction is not sinful, in that, if somebody has same-sex attraction, that's happening to them and they're experiencing that, but to act on it would be considered sinful, and that's something I don't really see anybody in normal Islam compromising on," he said.
Yusuf noted that there are about 1.3 billion to 1.4 billion Muslims, or one out of every four to five people, worldwide. The violent extremists represent a "statistically insignificant" part of that number, he argued. Citing a study, he added, "stable Muslim societies are less violent than stable Western societies."
Moore noted that Americans aren't just concerned about Muslim extremists, but the unlawful activities they see from Muslims in Europe, and asked if there's a difference.
Yusuf responded that European Muslims are very different from American Muslims. They immigrated to Europe after WWII, were brought in as laborers to help rebuild, and were "ghettoized" rather than assimilated into European culture. American Muslims, by contrast, mostly immigrated after 1965, are more highly educated, and are assimilated. Muslims have larger numbers per capita of Ph.D.s, M.D.s and engineers than the general population, he said.
Moore recounted a story he heard about some Muslim children in America who were being bullied on their way to school. A group of nuns began walking them to school to prevent the bullying.
"That's exactly the sort of thing that needs to take place," Moore said.
"I am a genuine, creedal, evangelical Christian, I believe that no one goes to Heaven except through explicit faith in Jesus Christ," he added. "That's the reason why I don't think we should be harassing our Muslim neighbors or marginalizing our Muslim neighbors. We can either love our Muslim neighbors and speak to them, or we can scream at them, but we can't do both of those things at the same time. I think we need to teach our own communities what it means to live consistently with our own principles."