American Pastor Paid for Rescuers to Liberate ISIS Sex Slaves (Interview)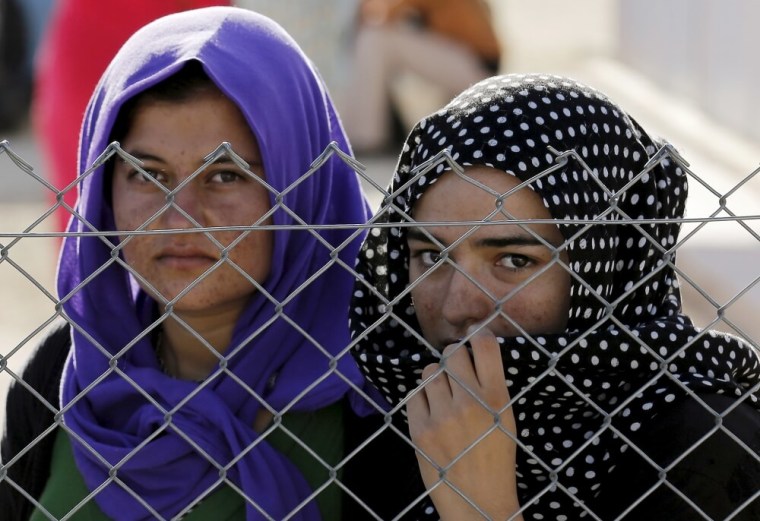 The smugglers and guides take quite the risk when they are trying to help IS sex slaves flee. So far, at least three smugglers associated with the network have been killed or executed by IS.
"Three of them have been killed. I hear two of them were arrested by ISIS also and we don't know anything about what happened to them," Hasan explained. "We lost contact with some of our friends who helped us."
Devlin told CP that he has lined up American donors who are willing to provide the funds needed to help displaced family members pay for the costs associated with rescuing their loved ones. Devlin asserted that in no way has the network paid ransom to IS. All the funds it receives are being used to reimburse costs for the rescuers.
"They will say, 'Next time you hear of a young girl that needs to be rescued, I will give $1,000 or $500 or whatever the expenses are for the guide,'" Devlin said. "That's our goal here and we just pray for the safety of Khaleel and his team and that they can get more of these girls who are in sex slavery."
Hasan said that she and her husband receive calls everyday from people looking to help their loved ones escape IS. She added that there are about 20 people who are working in various capacities to help the network rescue more girls.
"Even here in Kurdistan we have some friends that give us information about inside Mosul because they are originally from Mosul and they know it more than us," she stated. "For one girl to be rescued or one operation, sometimes we need four or five people to help. In general, 20 or more we coordinate with them."
Even after they have escaped IS and made it to Kurdish-controlled territory, the girls still face tough living conditions in IDP camps.
"They should be in special care but unfortunately, they have to live in the camp with the IDPs even though their psychological situation is very bad and their health is very bad. They don't even have food or clothes," Hasan explained. "We have some friends like pastor Devlin who help but we need more help for them."
Anyone who is willing to provide financial assistance or go to Iraq to tend to vulnerable displaced Iraqis is encouraged to contact Devlin by email at octanefaith@yahoo.com.