American Pastor Paid for Rescuers to Liberate ISIS Sex Slaves (Interview)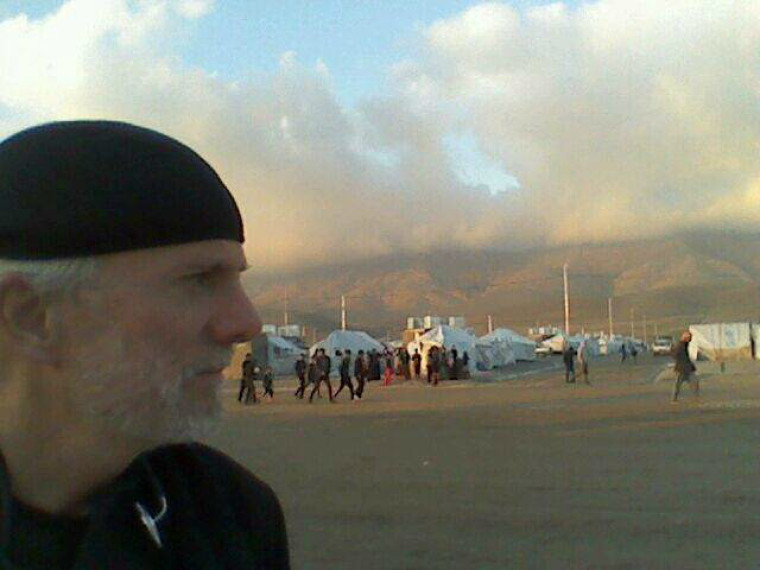 An American pastor has partnered with a network of underground rescuers in Iraq to help girls enslaved by the Islamic State escape the brutal death cult and find freedom after being raped and abused for over two years in the militant group's self-proclaimed caliphate.
For the past year, Bill Devlin, a pastor at Infinity Bible Church in the Bronx who has visited Iraq multiple times in the last few years to help displaced Iraqis, has aided a modern-day Underground Railroad-type network of smugglers in northern Iraq that has helped guide over 200 people captured by IS (also known as ISIS, ISIL or Daesh) to freedom.
As IS enslaved thousands of religious minority children and women when it took control of territory in Iraq in 2014, Yazidi lawyer Khaleel Khaleel al-Dakhi, his wife, Ameena Saeed Hasan, and other colleagues, have established a working network of smugglers inside of IS-controlled towns like Mosul and Tal Afar to help Yazidi families secure the return of their enslaved family members.
Al-Dakhi and Hasan do their part from the Kurdish side of the IS border to help put families in touch with smugglers inside IS territory. The smugglers not only arrange for a time and place to meet the enslaved girls but they also lead the girls through IS territory to give them the best chance of fleeing undetected. The efforts of Al-Dakhi and his team were featured in a "Frontline" documentary in July 2015.
Devlin told The Christian Post that he first partnered with the network during his trip to Northern Iraq last April, when he donated around $1,500 to help a displaced Yazidi husband and son pay for the costs of helping their wife and mother escape IS.
When he returned to Iraq last August and December, Devlin again provided money to help two other families pay for guides to help their loved ones escape. Devlin told CP that he has helped provide funds for the rescue of three enslaved girls.
"I was introduced to them about two years ago and when I went back last April 2016, I had dinner in their home. They asked me, 'Would you be interested in rescuing Yazidi girls and women from ISIS?' I said, 'Absolutely, I'm in,'" Devlin told CP.
"When he approached me, I was like, 'Of course, I am going to help you,'" Devlin added.
"My motivation was that I have three daughters of my own. If my daughters were being held captive by a terrorist organization and I approach someone and said that I am rescuing girls, I would want them to say, 'I'll join you.'"
Hasan, a former member of the Iraqi Parliament, told CP from Iraq on Wednesday that although the network has helped rescue over 200 people in the past two years, it is getting more difficult to rescue girls because IS has separated the captives and they are no longer housed in large groups like they had been previously.
Another issue, Hasan said, is the fact that when they do locate the girls, there are families who are just not able to pay for the costs associated with the smuggling mission. She stated that the Kurdish government has been able to provide some funding but oftentimes, families are forced to raise the money by themselves. She is thankful for private donors like Devlin, who are able to provide the funds when they are needed the most.
"If we wait [for the funds], maybe the girl will lose her opportunity to be rescued. When I send [Pastor Devlin] a message, he helps," Hasan said. "He helped us many times. One week ago, he sent $1,000 and before that, he again sent $1,000. Many times he has helped."
After Devlin agreed last April to provide the funds for a rescue mission, he met with the Yazidi husband who was desperate to find a way to help his wife escape the grips of the brutal terror outfit.
"The following night at a cafe, I met with a husband who was in the camp and he said his 22-year-old wife was kidnapped in August 2014 from Sinjar province. It's about almost two years later and in tears, this guy said, 'Pastor, can you help me?'" Devlin, who runs a nonprofit called REDEEM that provides funds to persecuted individuals across the world, detailed.
"I had $1,500 left because I had been in the camps and handed out about $10,000 to needy families and young girls that had been repatriated, rescued or had escaped," he continued. "I said, 'If $1,500 will get you wife out of sex slavery of ISIS.' He also had a 3-year-old son. I turned to Khaleel and asked if they had vetted this man. They said, 'Yep, his story is legitimate.'
"The very next night when I was in Istanbul, I got a text from the team there of Khaleel and his people saying that they were able to rescue this young mother."