American Women More Pro-Life Than Men, Says Boston Cardinal in Message Against 'Irresponsible' Men 'Threatening' Women Into Abortions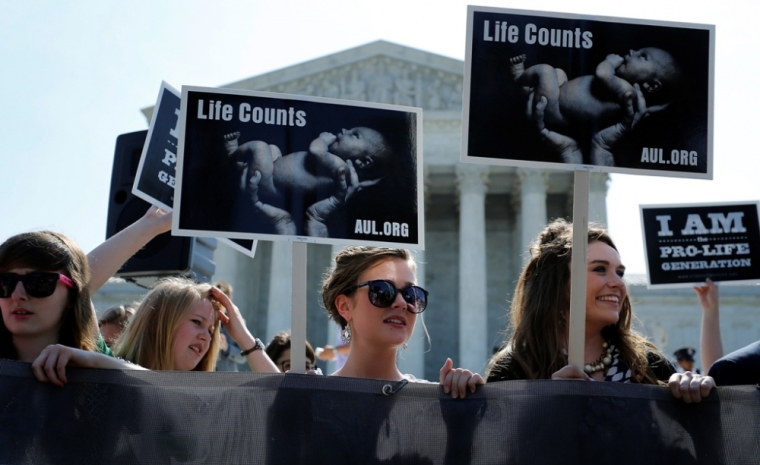 Boston Cardinal Sean P. O'Malley has said that American women have shown they are more pro-life than men, who sometimes attempt to force them into having abortions. O'Malley vowed that the Catholic Church will continue its fight against abortion, and predicted that it "shall overcome" in the cultural battle.
"The church cannot and must not remain on the sidelines in the fight for a better world," O'Malley said at the opening mass of the National Prayer Vigil for Life, Catholic News Service reported.
"In our country, people have come together in the fight to overcome racism" and other social ills, he added.
O'Malley spoke before 11,000 who had gathered at the Basilica of the National Shrine of the Immaculate Conception in Washington. He argued that there are several myths regarding the cultural battle surrounding abortion, namely that the practice is a woman's issue, and that young people are overwhelmingly pro-choice and pro-abortion.
The cardinal, who is the chairman of the U.S. Bishops' Committee on Pro-Life Activities, said that surveys over the past 20 years have shown that "women have consistently been more pro-life than men." He argued that when supporting abortion, "men rationalize their irresponsibility" and push women to abort their unborn child, "threatening to abandon her if she 'chooses' to gives birth. ... An abortion is a bargain compared to monthly child-support payments."
Tens of thousands of people marched at the National Mall for the annual March for Life in Washington this week, marking the anniversary of the 1973 U.S. Supreme Court decision on Roe v. Wade which legalized abortion.
The Republican-controlled House of Representatives has meanwhile given mixed messages on the abortion issue, passing a bill to strip abortion providers of taxpayer funds, but at the same time delayed a vote on a ban for abortions 20 weeks after fertilization.
Some evangelical leaders, such as Southern Baptist Ethics & Religious Liberty Commission President Russell Moore, said that the delay was unacceptable.
"This decision is a severe breach of trust that we cannot let go unchallenged," Moore said, calling the delay in another statement an "act of moral cowardice."
"If the House Republicans cannot pass something as basic as restricting the abortion of five-month, pain-capable unborn children, what can they get done?" he added.
Over 1,000 bishops, priests, seminarians, novices and servers took part in a 42-minute entrance procession at the Basilica of the National Shrine along with the 11,000 people that had gathered, which offered both Catholic mass and later confession.