Amnesty Blasts Erdogan as Having 'Human Rights Meltdown' After Turkey Director's Arrest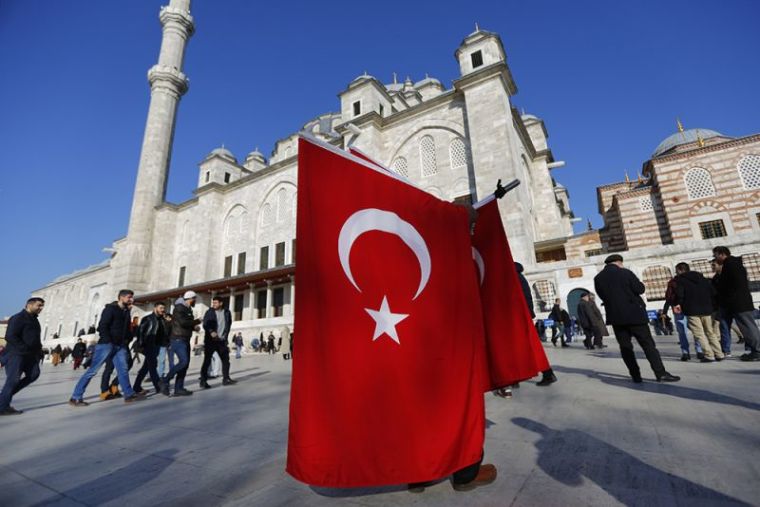 Amnesty International's Turkey director, along with five other human rights workers, were handed down formal arrest orders by a Turkish court on Tuesday in what the watchdog group has called President Recep Tayyip Erdogan's "human rights meltdown."
Erdogan's government has arrested over 50,000 people following last year's failed coup, including American Pastor Andrew Brunson. The president has also said he wants so-called "traitors" in his country to be beheaded.
The Washington Post has reported that Amnesty International director Idil Eser was detained earlier in July alongside the other workers, though it was only on Tuesday that they were formally arrested.
Four of the workers have been released on bail but remain under investigation amid allegations of "committing crime in the name of a terrorist organization without being a member."
"This is not a legitimate prosecution," Salil Shetty, Amnesty's secretary general, said in a statement. "This is a politically motivated persecution that charts a frightening future for rights in Turkey."
Shetty previously said that Amnesty is "profoundly disturbed and outraged" that Turkey has chosen to arrest Eser and others "so blatantly without cause."
"Her incommunicado detention and that of the other human rights defenders attending a routine training event is a grotesque abuse of power and highlights the precarious situation facing human rights activists in the country. Idil Eser and those detained with her must be immediately and unconditionally released," Amnesty's secretary general continued.
"World leaders currently sitting in Hamburg have been remarkably tolerant of Turkey's human rights meltdown. With President Erdoğan now in their midst, this would be a good time to speak out firmly and call for the release of all human rights defenders currently behind bars," Shetty added at the time, referring to the G20 summit of world leaders earlier this month in Germany.
Human rights groups, including Amnesty, have been accusing the Turkish government of arresting scores of people, many of them ordinary dissidents, critics or innocent citizens, as part of the purge Erdogan is leading against those he suspects were part of the coup against him last summer.
Last week, Turkey marked the one year anniversary of the failed coup. As The Independent reported, Erdogan spoke before a vast crowd of supporters in Istanbul, and linked the coup to other terror attacks that have hit the country over the past year.
"For that reason, we'll first cut the heads off of these traitors," Erdogan vowed.
Brunson, the U.S. pastor, was one of the many people arrested last year as part of such anti-terror efforts, though as the American Center for Law and Justice and other groups have said, Erdogan's government has provided no evidence for the pastor's alleged wrongdoing.
Brunson served in Turkey for 23 years before his arrest in October, in a case that has drawn attention from the top levels of government. U.S. President Donald Trump reportedly brought up the pastor's plight with Erdogan during a meeting at the White House in May, but the pastor remains in jail.
"We are calling on President Trump to boldly embrace religious freedom and in face-to-face discussions with President Erdoğan, demand the immediate release of Pastor Brunson," said the Rev. Patrick Mahoney, a human rights and pro-life activist, as part of a demonstration outside the White House at the time.
"We will also be calling for Turkey to ensure religious freedom and human rights for all and end persecution and intimidation of Christians and other religious minorities."