Analysis: Ben Carson Doesn't Misunderstand the Constitution, He Misunderstands Muslims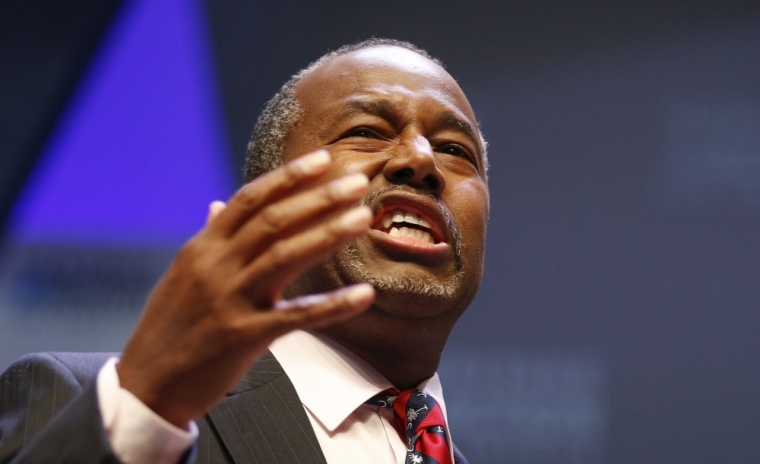 Presidential candidate Dr. Ben Carson said Sunday he wouldn't support a Muslim for president. He was wrong to say that, but not for the reasons some suggest.
"I would not advocate that we put a Muslim in charge of this nation. I absolutely would not agree with that," said Carson, a retired neurosurgeon.
Some of his critics argued Carson's statement was unconstitutional.
"You know, the Constitution specifies there shall be no religious test for public office and I am a constitutionalist," fellow presidential candidate Sen. Ted Cruz said.
Jonathan Tobin made a similar argument for Commentary in an article titled, "Carson Flunks Test on the Constitution."
What the Constitution Really Says
Actually, it is Cruz, Tobin, et. al., not Carson, who are misreading the U.S. Constitution.
The part of the Constitution Cruz and other critics are referring to is found in Article 6: "... no religious test shall ever be required as a qualification to any office or public trust under the United States."
The requirement has to do with what can't be required by law, not any restrictions individual voters may decide upon when casting their ballots, which is what Carson was saying. Congress can't require presidents to be Christian, for instance, but if voters want to only vote for Christians, they are free to do so.
If voters were disallowed from taking a candidates religion into consideration, how would that even be enforced? We do not (yet) have brain scanners that can determine what voters are thinking.
What made Carson's statement wrong had nothing to do with the Constitution and everything to do with anti-Muslim bigotry. What made it wrong is the assumption behind the statement that all Muslims are unfit for office just by virtue of being a Muslim.
Carson appears ignorant of the fact that there are many peaceful Muslims in the United States today who are good citizens and make many positive contributions to our society.
Indeed, when you look at the many illiberal ideas from the Left these days, many of these Muslims would have more in common with the conservative Christians that Carson was appealing to, than with many liberals.
Only 45 percent of Republicans said they would vote for a Muslim for president, according to Gallup, so Carson's views, though wrong, do represent a majority of Republican voters.
Would You Vote for an Evangelical?
As the media reports on this story, however, they should recognize that Republicans are not the only ones who have "personal religious tests" for public office.
As University of North Texas sociologist George Yancey pointed out on Facebook, many Democrats would not vote for an Evangelical.
"It is true that only 45 percent of Republicans will vote for a Muslim. It is also true that only 66 percent of Democrats will vote for an Evangelical Christian. Republicans may have a greater problem living a 'no religious test' morality but let's not pretend that Democrats are immune to it," he wrote.
While there are no Muslims running for president, there are several Evangelicals, including Carson, Cruz and Mike Huckabee. So, having a significant part of the population who will not vote for an Evangelical, regardless of qualifications, affects the election.
Also worth noting, from the same poll, 27 percent of Democrats said they would not vote for a Muslim for president, which is much smaller than the proportion of Republicans, but is still a significant number of Democrats.