Android Lollipop 5.0 Update on Samsung Galaxy S5, S4, Note 4 and Note 3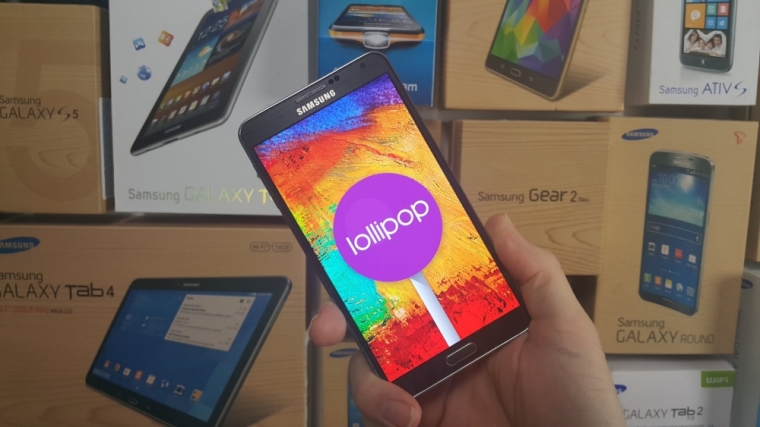 Android Lollipop is now available for Samsung Galaxy S5 smartphones. Samsung has began rolling out the Lollipop update in Spain, Russia, and Poland, and now a global rollout is underway. As of Jan.13, Galaxy S5 owners in the U.K. can update their devices to Lollipop.
"This is the first time the Korean giant has delivered a major Android software upgrade in such a short period of time, only 31 days—Google dropped final Lollipop code to AOSP on November 4th," according to SamMobile. The website also reported that the update is not based on the more current Android 5.0.2, but on the Android 5.0.
To update Galaxy S5 handsets, device owners will need to use either Samsung Kies software or Samsung's FOTA (Firmware Over the Air) service. To update the device via Samsung Kies, simply connect the device to a computer and use Samsung Kies 3. For the FOTA method, go to settings> system> about device> software update> update.
Meanwhile, SamMobile has also shared details on how the Lollipop update will affect other Samsung devices such as the Galaxy S4, Note 3, and Note 4.
Once the update has been uploaded to the Note 3, users will find that the interface will now include a Quick settings menu similar to the Galaxy S5, and other features accompanying the Lollipop update will appear as well, such as the Google Now notification cards.
For the Galaxy S4, Lollipop will make notifications appear in the lockscreen, and the multitasking menu will be updated to a card-style layout.
As for the Note 4, it will reportedly have similar elements as the Note 3, S5, and S4 once the device has been updated.