Angela Lansbury 'Pleased' Murder, She Wrote Reboot Canceled: 'Didn't Want to Sully the Memory'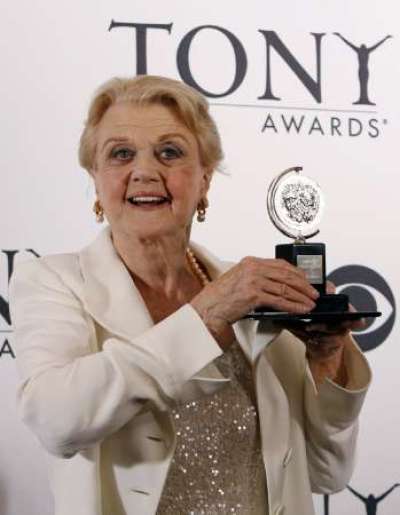 Angela Lansbury is quite pleased that the NBC remake of "Murder, She Wrote" has been canceled. The former star of the original series told the BBC that the remake "was a terrible mistake" and had been quite vocal about her feelings toward the new show.
"I didn't want to sully the memory," the 88-year-old actress who portrayed the novelist/sleuth Jessica Fletcher for 12 seasons, said. She added that she had "too much admiration" for actress Octavia Spencer to "saddle her with the awful responsibility" of carrying the new show.
"Octavia Spencer is a superb actress. She had no business being put into a situation that she couldn't win," Lansbury added.
Spencer had been tapped to film the new series, which would feature her as a hospital administrator who solved crimes in her spare time. Spencer's character would self-publish her first mystery novel and somewhat follow in the steps of Lansbury's iconic character.
"I think it's a mistake to call it 'Murder, She Wrote' because 'Murder, She Wrote' will always be about Cabot Cove and this wonderful little group of people who told those lovely stories and enjoyed a piece of that place, and also enjoyed Jessica Fletcher, who is a rare and very individual kind of person," Lansbury told the Associated Press upon learning of the network's initial idea of a remake. "So I'm sorry that they have to use the title 'Murder, She Wrote,' even though they have access to it and it's their right."
"Murder, She Wrote" was a hit series that ran for 12 seasons and won numerous awards, including four Golden Globes and 12 consecutive Emmy nominations for Lansbury. It is currently shown in reruns on various channels, along with the three made-for-TV movies that followed the series' conclusion.
Lansbury is currently starring in the London run of "Blithe Spirit" and returning to a character that made her famous: medium Madame Arcati.