Anglican Archbishop Welby: 'Dishonest' Unity That All Faiths Are Same May Fuel Religious Extremism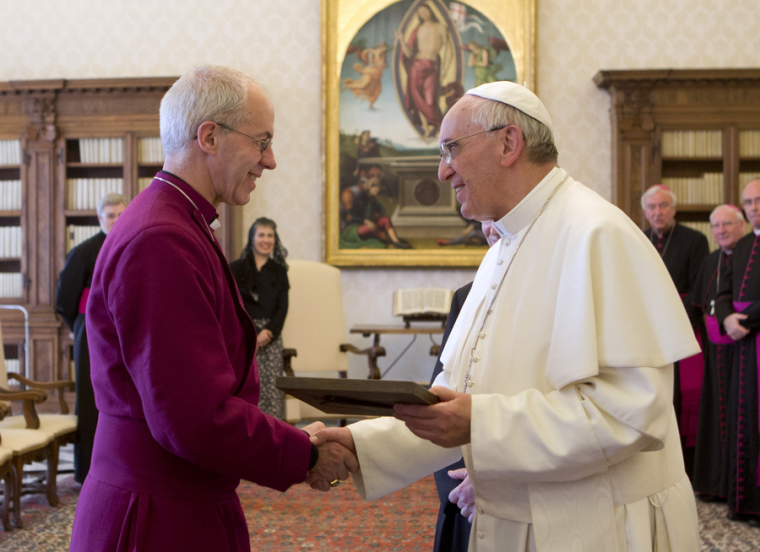 The Archbishop of Canterbury, the Most Rev Justin Welby, has warned that pretending that all faiths are the same or united is "dishonest," and may be helping to fuel religious extremism.
Welby, who leads the Anglican Communion, said that some faith leaders hide behind "bland" and "anaemic" statements about unity and ignore the fact that there are "profound differences" between faiths, according to The Telegraph.
Welby, who was speaking before the Board of Deputies of British Jews in London, told Jewish, Muslim, and Christian leaders that the rise of persecution and religious violence around the world, particularly in the Middle East and Africa, is a "generational" threat that needs to be tackled with an "alternate vision."
"If we don't do that we leave all the good arguments in the hands of the radicals and that is the great challenge I face, and I believe we all face," the Archbishop of Canterbury said.
"If we're going to do that we have to come together and we have to have the difficult conversations in safe spaces and that's a very, very difficult thing up do."
Welby continued: "We need to move beyond inter-religious interaction in which we the usual suspects issue bland statements of anaemic intent with which you could paper the walls of Lambeth Palace – and much good would it do you – all desperate to agree with one another so that the very worst outcome could possibly be that we end up acknowledging our differences."
The Anglican Communion leader warned that not enough is being done in the face of the dangers religious people face in this day and age, and repeated that it is "disingenuous and ultimately dishonest" to disregard the "profound differences" between faiths.
"True friendships and relationships can withstand honesty about differences in values, opinions and religious understandings and a common commitment to mutual flourishing in diversity," he said.
Still, Welby has made strengthening relationships between Anglicans and Catholics an important part of his ministry, and earlier this week received the English Catholic Cardinal Vincent Nichols at the Royal Albert Hall.
Welby has also met with Pope Francis several times since the latter was elected as leader of the Roman Catholic Church, with the two promising to work on continuing to mend relationships between the two Christian traditions.
Welby has faced division within the Anglican Communion itself, however, with more conservative Anglican leaders voicing their opposition to recent changes in doctrine, such as the Church of England voting to allow women to become bishops.
Back in December 2014 Welby warned that the Anglican Communion may experience schism due to the debates on social issues.
"I think, realistically, we've got to say that despite all efforts there is a possibility that we will not hold together, or not hold together for a while," the Archbishop of Canterbury said.
"I could see circumstances in which there could be people moving apart and then coming back together, depending on what else happens."