Anglican Leader Welby Urges UK Gov't to Protect Nigerian Christians Against Slaughter, Suggests Climate Change Is Partly to Blame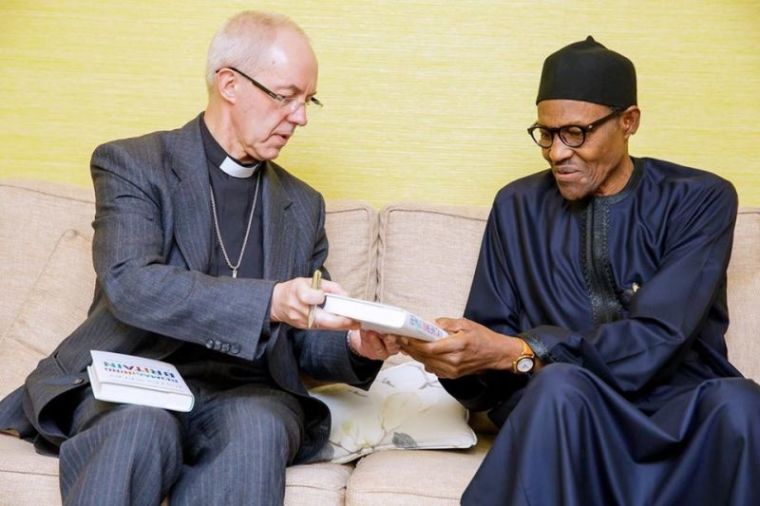 Archbishop of Canterbury Justin Welby, along with some U.K. politicians, has urged the British government to help protect Christians who are being increasingly persecuted and killed in Nigeria. The Anglican leader also suggested that climate change is exacerbating violence there.
Reponding to a question from Baroness Cox, Welby said, "I am sure the [minister] shares my deep concern about the violent attacks on Christians.
"The minister has rightly said how complex the situation is, but can she answer more specifically what assistance the U.K. government can do in the short-term to strengthen the government of Nigeria in its role in enforcing security and local mediation."
"In the medium-term to ensure reconciliation which will enable the lives and economies of farmers and herders to be protected; and in the long term, actively and tangibly to support regional efforts to combat the effects of climate change — the development of desertification which is exacerbating ancient rivalries?" he asked as he addressed the House of Lords, as reported by Anglican Communion News Service. 
Christian Nigerian leaders have been praying across the country for an end to the violence, warning that Fulani herdsmen attacks continue devastating Christian communities, forcing thousands to flee as refugees. Last month, the Christian Association of Nigeria and church denominational heads in Plateau State called the violence "pure genocide," noting that over 6,000 persons have been "maimed and killed" by Fulani hersmen this year. 
Conservative Peer Baroness Goldie replied to Welby by stating that the government stands ready to "support Nigerian-led initiatives" to end the violence, and that it has called on the international community to "develop sustainable solutions to the conflict, including support for community conflict resolution initiatives which we believe are essential."
Goldie added that "we are considering options for how the U.K. can support reconciliation at local levels. We cannot ignore the fundamental causes for the violence and so we are reviewing HM Government's support for Nigeria in, for example, as the Most Reverend Primate suggests, tackling climate change."
Last November, Welby said in a op-ed in The New York Times that climate change is driving poverty and forcing people in places like Nigeria to leave their homes, which in turn is fueling dissatisfaction.
The Church of England leader has also urged world leaders in petitions to address the "urgent priority" of climate change and the impact it is having on the developing world.
A 2017 report by The Guardian also also positioned that the nomadic Fulani herdsmen, who have been attacking Christians, are being made more desperate in their competition for land due to droughts, which pushes them to expand their grazing territory.
"That's why they attack villages — they don't just attack because of quarrels with villagers," said one farmer in The Guardian report.
"They burn homes and farms so that we will have to start again somewhere else. But we can't, and will not leave because this is our land."
International Christian Concern Regional Manager Nathan Johnson told The Christian Post in April that it is wrong for Western leaders to portray the violence simply as a "socioeconomic conflict between herdsmen and farmers or an ethnic conflict between clashing ethnic groups," however.
Johnson told CP that it cannot be denied that the majority of the attacks are directed at Christian villages.
"If the attacks were simply driven by socioeconomic or ethnic factors, churches would not be common targets during these attacks. In most of the villages that have been ransacked over the past decade, churches and pastoral homes have been destroyed," he stated.