Nigerian Christians Unite to Pray for 'Carnage' of Believers to End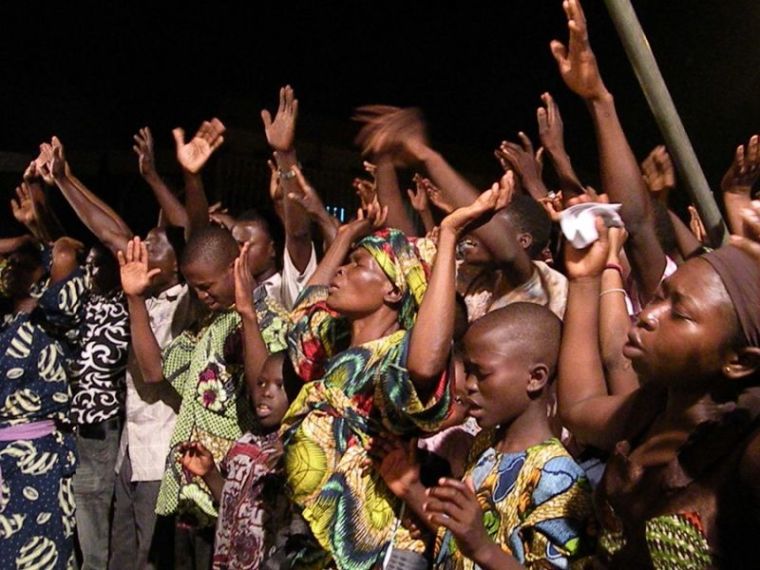 The Christian Association of Nigeria held a national prayer session on Wednesday against the "barbaric killing" of Christians at the hands of radical Muslim herdsmen, as the country reels from another deadly rampage this week where 39 people were killed in the north.
"The church wants the carnage to stop," CAN President Rev. Supo Ayokunle said. 
CAN is considering a nationwide protest against the killing of believers, according to ThisDayLive.
Ayokunle said that the ongoing killings, where some estimate as many as 6,000 believers have been slaughtered since the start of the year, are turning Nigeria into a "deserted land."
The Catholic Archbishop of Abuja Metropolitan See, John Cardinal Onaiyekan, said that now more than ever, it is time for Christians to unite.
"There is no need to allow divisions to make it difficult for us to work together for things that are good," Onaiyekan said.
"At the higher level, efforts are been made for Christians to come together and unite with one voice."
At least 39 people were killed earlier this week in a number of deadly attacks in the northern state, said Sokoto state Gov. Aminu Tambuwal on Thursday.
There is not yet much information on the victims or whether the attackers are connected to groups such as Boko Haram or the Fulani herdsmen, who have been killing Christians in the country. Senator Adamu Aliero blamed the rampage on "bandits."
"Currently, there are three Internally Displaced Persons camps comprising more than 10,000 people in the affected areas," Tambuwal said, as reported by Premium Times.
Zamfara state Gov. Abdulaziz Yari, who is chairman of the Nigerian Governors Forum, urged the central government to realize just how much work there needs to be done.
"We were in Plateau 10 days ago and now in Sokoto for the same condolence, which signified that drastic measures were needed to stop this menace," Yari said.
"As leaders, we must stand up to our responsibilities, being that most of us here are affected. We are losing loved ones, property and many being injured all over the affected places.
"We need to look inward because the crime is a chain that must be stamped out. As leaders, we must cooperate and evolve measures to tackle the situation."
President Muhammadu Buhari has addressed the latest round of killings in Sokoto by pleading for patience.
"I wish to assure all Nigerians that their security is receiving the greatest attention from this administration and there is no compromise in this commitment. I appeal for your patience while my security teams crack their brains to put an end to this horrendous violence," Buhari said in a statement.
Open Doors USA, a persecution watchdog group, which through its partners on the ground has been helping victims of violence in Plateau, said that the 3,000 or so displaced Christians in the state are in a "pathetic situation."
"Life has become a living hell for them. They have lost loved ones, houses, and all they labored for in the twinkling of an eye. The agony they are going through is hard to describe," said an Open Doors worker, identified as Kerrie.
"We saw people who were still in a haze over what they have just gone through. Children were crying hysterically, perhaps because of hunger or perhaps because of hunger and the trauma."