Ann Coulter Replaces 'God' With 'Trump' in New Book Title: 'In Trump We Trust'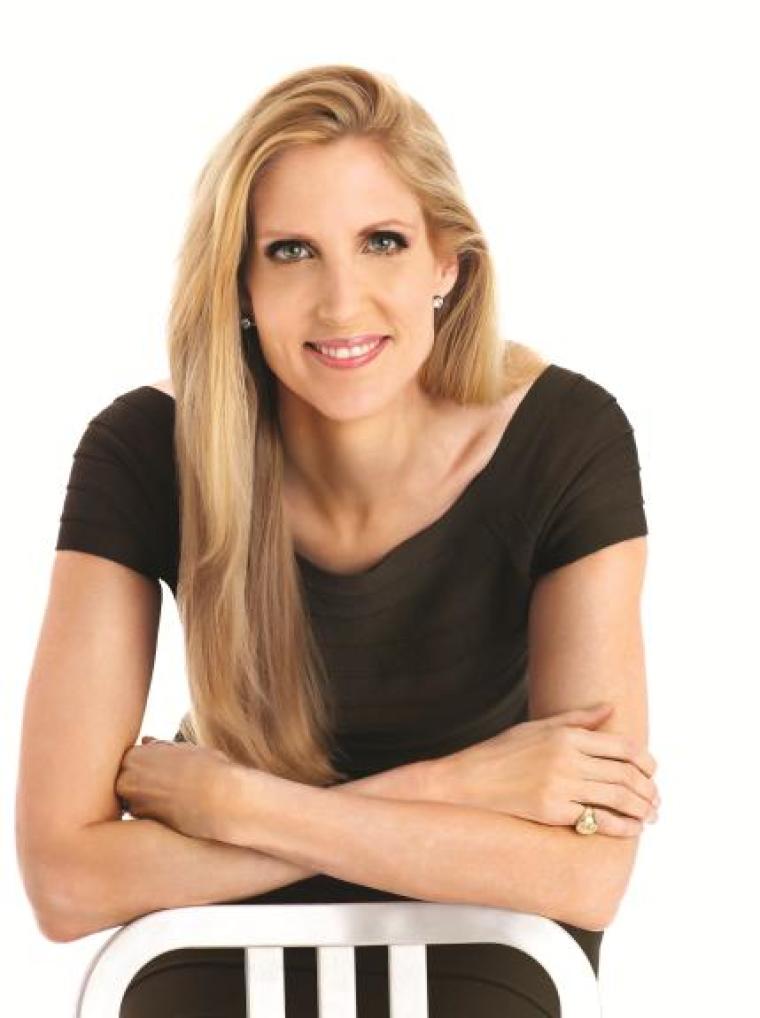 Controversial conservative author and pundit Ann Coulter recently released a book changing the national motto of "In God We Trust" to "In Trump We Trust."
Released Tuesday, In Trump We Trust: E Pluribus Awesome! is a work arguing in favor of joining the Donald Trump presidential campaign.
"Donald Trump isn't a politician — he's a one-man wrecking ball against our dysfunctional and corrupt establishment. We're about to see the deluxe version of the left's favorite theme: Vote for us or we'll call you stupid. It's the working class against the smirking class," read the book's description on Amazon.
"In this powerful book, Coulter explains why conservatives, moderates, and even disgruntled Democrats should set aside their doubts and embrace Trump."
Reasons she claims Trump should be supported include: "He's putting America first in our trade deals and alliances, rather than pandering to our allies and enemies," "He's ended GOP pandering to Hispanic activists with his hard-line policy on immigration," "He's overturned the media's traditional role in setting the agenda and defining who gets to be considered 'presidential,'" and "He's exposed political consultants as grifters and hacks, most of whom don't know real voters from a hole in the ground."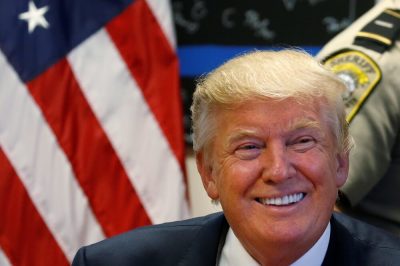 "If you're already a Trump fan, Ann Coulter will help you defend and promote your position. If you're not, she might just change your mind," continued the description.
While Coulter favors Trump in large part for his position on immigration, Trump softened his immigration position the same week her book launched.
Since announcing his candidacy for president last year, Trump has become a lightning rod for controversy regarding his comments on Mexicans, Muslims, immigrants, prisoners of war, and women.
While Trump said in a recent campaign speech that he regretted some of his past comments, critics were quick to point out that The Donald did not specify which comments he presently regretted.
Coulter's latest book has already garnered critique, for both its replacing of God in the motto and for the overall merits of her claims.
"First, replacing 'God' with 'Trump' seems a bit premature, at least until he's won the election and tells us all that this is the case," noted one column published by the Federalist.
"Second, conservatives — Coulter is supposedly one, I guess, if that's still her favored brand — are supposed to be skeptical of politicians in general, not the political equivalent of the pom squad captain at Path to Power High."
Coulter's book comes at a time when the Trump campaign is polling poorly against Democratic presidential nominee Hillary Clinton.
A Quinnipiac University National Poll released Thursday put Clinton ten points ahead of Trump in a one-on-one race, and seven points ahead if third party candidates were included.
"We are starting to hear the faint rumblings of a Hillary Clinton landslide as her 10-point lead is further proof that Donald Trump is in a downward spiral as the clock ticks," stated Tim Malloy, assistant director of the Quinnipiac University Poll.
"Trump's missteps, stumbles and gaffes seem to outweigh Clinton's shaky trust status and perceived shady dealings. Wow, is there any light at the end of this dark and depressing chapter in American politics?"