Anne Graham Lotz Issues Anguished Prayer Over Texas, Asks God Why He Allowed Harvey to Destroy Lives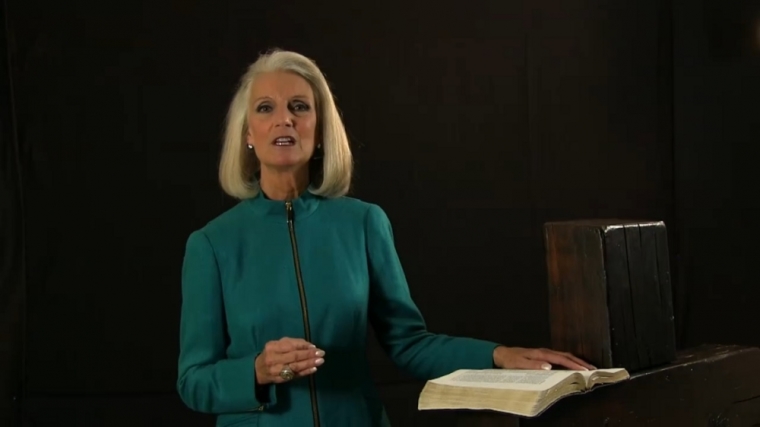 Evangelist Anne Graham Lotz, founder of AnGeL Ministries, has issued a heartfelt prayer over Texas and the damage in the wake of Hurricane Harvey, asking God questions about why He allowed such a catastrophe to happen.
"As I watch and read the news coverage coming out of the Gulf Coast, my anguish is deeper than words. My tears seem to flow in a torrent that matches the record rainfall," Lotz wrote on Facebook Thursday.
"My spirit is crying out, 'No. No! No!' How can this be? How can You allow Hurricane Harvey to sit over Texas? To slam into Louisiana? To ruin property and destroy lives? Why?" she asked.
Over 40 people have been killed in incidents related to the storm, with tragic stories emerging of Christian mothers dying while saving their children in floodwaters.
Lotz, who is the daughter of evangelist Billy Graham, filled her prayer with biblical references and inspiration, and declared:
"I will stand at my watch and look to see how You will answer me. In the silence, I seem to hear Your soft whisper echoing what You have said to me at critical times before: when my son was diagnosed with life-threatening cancer. When I found my husband unresponsive in our pool. When unwanted, unplanned, unexpected, and unexplained crises have erupted, Your answer seems to be the same: Trust Me when you don't understand," she said, referring to several dark moments in her life.
"As I reflect on the One whom I am asked to trust, my soul finds rest. You are my Great High Priest who understands. You are well acquainted with grief. Suffering. You understand by personal experience what it feels like to leave Home and be stripped of everything. You, too, were homeless with nowhere to lay Your head," she continued.
Lotz asked God to look over the homeless people stripped of everything by the disaster, and thanked Him for the first responders who have been risking their own safety to help others.
"O God, You have been our help in ages past. You are our hope for years to come. And You alone are our shelter from this stormy blast. Our refuge and our strength. You are our Good Shepherd who will lead us safely through this Valley of the Shadow that has fallen over a weary land," she added, urging people to share their own prayers for Texas.
Chaplains with the Billy Graham Rapid Response Team, which has been providing spiritual and physical relief in the wake of the floods, have received a lot of questions about God by survivors as well.
"So many times, people start asking the 'God questions,'" said Jack Munday, international director of the RRT. "We don't pretend to know all the answers, but we know Who does.
"When we talk to people, it makes no difference who they are or their religious background," Munday added. "They still need to know that God loves them, and that's our mission in a time like this: to help bring them comfort."
Max Lucado, senior pastor of Oak Hills Church in San Antonio, Texas, said in a blog post earlier this week that Jesus Christ warned that disasters will come before His return.
"It is not to me to declare the day the Lord will return," Lucado wrote. "But we know this much: it's the beginning of the end and the beginning of new beginnings. Calamities and catastrophes must occur before the birth of the new world. In the meantime — practice what they teach in Lamaze classes — take some deep breaths and hold the hand of the one who loves you."