Answers in Genesis Sets Up Religious Freedom, 'Cross of Christ' Video Billboard Next to Famous New Year's Eve Ball Drop in NY Times Square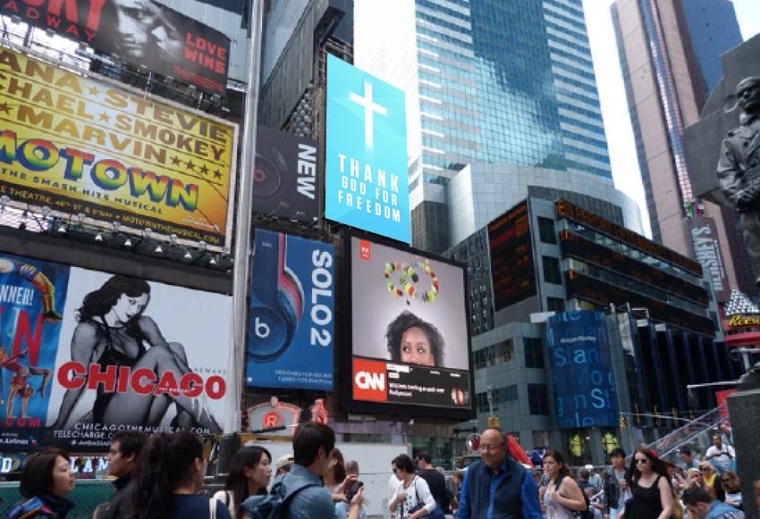 The apologetics ministry Answers in Genesis is hoping that, in addition to millions of people witnessing the famous ball dropping in Times Square on New Year's Eve, multitudes will also see its video billboard displayed nearby with a cross and reminder to Americans of the "religious freedoms they enjoy."
"I am thrilled that the Cross of Christ will be seen in the most-watched place in the world on this day," Ken Ham, AiG president, stated.
AiG officials said that whether people in the U.S. hold to the worldviews of Christianity, atheism, Judaism, and other belief systems, religious freedom must be defended.
The digital video board will air for seven minutes per hour each day, Dec. 30 through Jan. 1, 2015, including during the final minutes of 2014. AiG says about 3 million impressions will be totaled at Times Square over the three days.
"Millions of TV viewers watching the ball drop on Wednesday evening — signaling the start of the New Year — may also be seeing the new video," AiG states.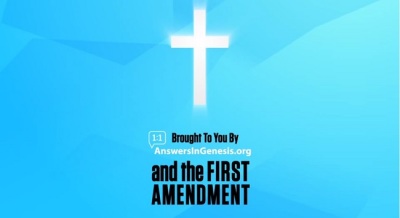 The video board is located above the CNN sign on Broadway, between 46th and 47th Streets in Duffy Square. It has been posted to take advantage of a massive crowd in downtown New York City on Wednesday evening, as well as a huge global audience watching the ball drop on TV.
On Jan. 2, the same video will appear on a different digital board in Times Square: seen above the Disney Store (also on Broadway), between 45th and 46th Streets.
Starting Jan. 5, the video will appear on digital boards in cities like Washington, D.C. (7th and G Street), and Boston, Massachusetts.
The latest billboard campaign by AiG is helping draw attention to religious liberties under assault in the U.S.. The efforts by secularist groups to remove crosses, nativity scenes, and Ten Commandments displays from public places — and attacks on AiG's Ark Encounter project — are intensifying, officials said. "The need for Christian groups and churches to preserve their First Amendment rights has never been greater."
Ham observed, "The nation's founding founders predicted that a future government would be tempted to infringe on religious liberties. That's why their very First Amendment was to establish a safeguard for religious expression, as they inserted the 'free exercise clause' for religion for the new nation. Sadly, that freedom is being chipped away today by atheists and other secularists."
Watch the 15-second digital video board to be displayed in New York, featuring the Cross and the message of religious liberty in America, below.