How should a parent respond if their Gen Z kid rejects Christianity? Apologist answers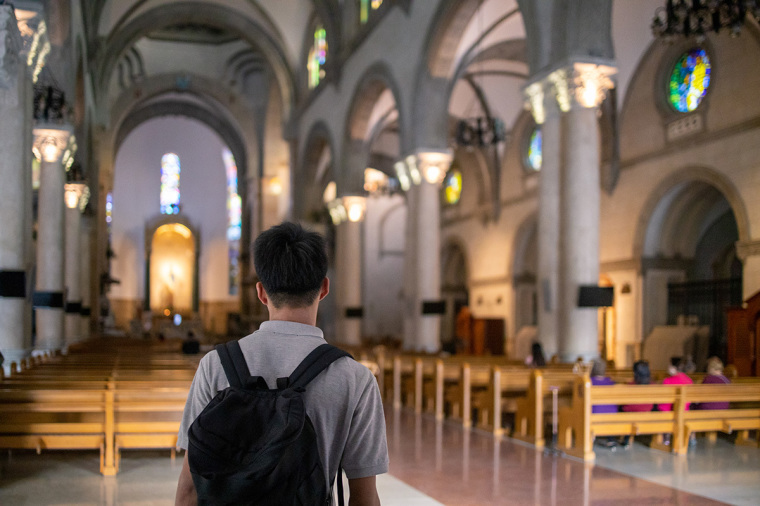 A Christian apologist and ministry leader recently laid out how parents should respond if their child tells them that they no longer believe in God. 
Apologist Jonathan Marrow spoke with Jason Jimenez, an author and the president of Stand Strong Ministries, on a Feb. 28 episode of the podcast "Challenging Conversations." The duo discussed how parents should respond to a child who has rejected Christianity. 
"The first thing you want to do is not overreact and freak out when they challenge your views. Now, this is hard, right? But, you can kind of freak out on the inside. You can kind of be disappointed and do all that on the inside," Marrow advised.
"But on the outside, you're going to smile and you're going to say, 'Hey, thank you so much for sharing your thoughts on that. I really appreciate that. You can talk to us about that and share that.'"
Having worked closely with students through his non-profit ministry organization Impact 360 Institute, Marrow shared some of the biggest issues that threaten faith among Gen Z. The generation is generally defined as those born between 1999 and 2015. 
Marrow said young people are navigating issues with "sexuality and gender, issues with whether or not Jesus is the only way, wondering who will be their ultimate authority and other issues related to the Gospel." 
Marrow has also contributed to a 2023 study that was conducted by his organization in partnership with Barna Group titled "Gen Z: Vol. 2: Caring For Young Souls And Cultivating Resilience." 
Marrow said parents should always thank their children for engaging them in a conversation about faith, even if the child doesn't respond by accepting Jesus into their hearts.
"Here's the thing; if you are actually having this conversation, that means they still want to hear from you and what you don't want to do is cut that down unnecessarily," the apologist said. 
"You might have 38 reasons why relativism is a bad idea. There's a place for that. [You'll] get there. But the first thing you want to do is draw them in and say, 'this is a good, safe place for us to have honest conversations about stuff that matters and I'm not going to freak out. I'm not going to shame you on this.'" 
Marrow said it's important for parents to ask their unbelieving child, "If that's your point of view, what do you think is true about Christianity or God?" and then listen.  
It's always more effective to ask questions, Marrow noted, saying that parents can get "some version of clarity on what they believe and understanding why they believe" it.
"We live in a slogan-filled soundbite culture where it's like, you throw these things out and it's like, 'well it's true for you, but not for me. I guess that settles it.' It doesn't," said Marrow.   
Sometimes parents will wonder how to respond to a Gen Z child who responds to them during a conversation about faith by calling Christianity "ridiculous." 
"Do not respond with the same level of emotion. [Tell your child] some version of, 'I used to think some of those things as well, that Christianity was all about blind faith and all these things, irrationality and trying really hard to believe and hold your breath and all that. And what I found is faith is not wishing. Biblical faith is active trust,'" Marrow advised. 
Marrow said it's vital for parents to explain to their children in a calm way that there are many "confusing claims" prevalent in culture today. However, "there is another side to the conversation" about Christianity. 
"[Tell your child]; 'it would be great if we could take some time to look at some of those objections together, just kind of one by one. … There are some good reasons why I believe this is true. And I'd love to investigate that with you,'" Marrow said. 
Marrow said parents should be aware that sometimes Gen Z kids turn away from the faith because they had a negative experience in the Church.
"[Tell your child], 'I'm sorry if you've not gotten that perspective growing up from different people at church. ... But, I just want you to know that: yes, God has changed my life personally. But there's also publicly available evidence that we can explore together on this if you're open to doing that. I'd love to do that,'" Marrow said. 
Marrow advised parents to "reflect" and "write down" objections their child may have to Christianity while continually showing them unconditional love.
"And then, I would start to do my homework," Marrow said. "Because [your child] is probably not going to read the best three books on the topic, but you can."
"They're not going to find the best YouTube video, course or little talk to better understand the evidence for God from the origin of the universe to the design and DNA or historical reliability of the Bible or who wrote the books of the Bible and why or how to respond to 'Christianity is just a white man's religion' or anything like that, but you can." 
"There's a lot of good resources out there."