Apple AirPods 2 Release Date, News: Upcoming Wireless Earbud to Offer Better Fitness Tracking Features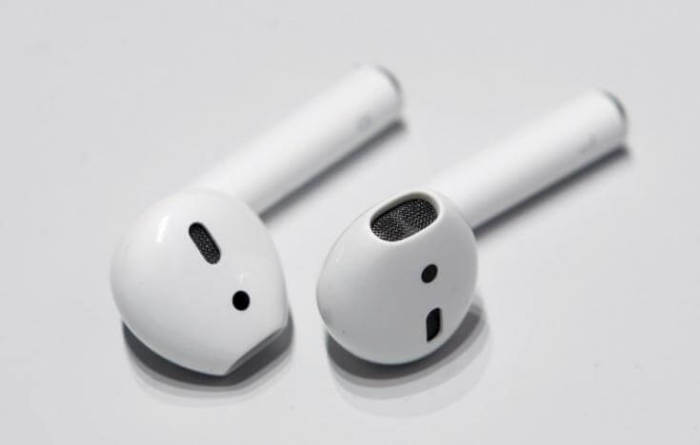 Apple's follow up to the game-changing AirPods is one of the most anticipated devices to drop this year. Aside from offering wireless connectivity and impressive audio quality, there are speculations that the AirPods 2 will feature fitness tracking as well.
According to reports, Apple filed a patent for biometric sensors in July. These sensors would let the AirPods 2 have capabilities similar to that of fitness trackers (i.e., Jabra Elite Wireless). This was followed by another patent filed in March.
Most fitness trackers are already capable of heart-rate sensing. Aside from this feature, Apple is also planning to use sensors in measuring stroke volume. Combined with heart rate, this would allow users to calculate their own cardiac output. The said feature would theoretically make the AirPods 2 be much better at establishing a person's overall fitness instead of just measuring the heart rate.
Other specs of the AirPods 2 have yet to be announced, but users already have some suggestions on what Apple should offer next. Macworld notes Apple could soon add a feature that lets the AirPods 2 detect ambient noise and adjust the sound automatically.
This means the wireless earbuds will get louder or just stay in its default volume, depending on the environment. New-and-improved sensors could also help enable augmented sound effects or noise cancellation.
In other related news, Apple continues to dominate the wireless earphone market in the United States. A new market research conducted by NPD Group claims 85 percent of over 900,000 wireless earbuds sold since the beginning of 2017 was from Apple's AirPods.
The AirPods 2 is expected to be announced at Apple's Sept. 12 event, with a release scheduled soon after its launch. Similar to the existing AirPods, the new wireless earbuds might cost around $159.