Apple iPhone vs. Google Android: Battle of Smartphone Lineups; Which Device Environment is Right for You? Price Details and Features Compared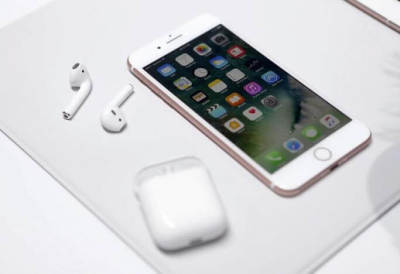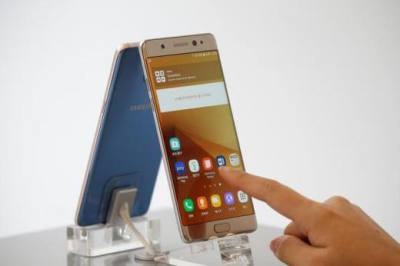 The war over which smartphone environment is better has been ongoing since the dawn of modern-age technology. With Apple dishing out their absolute best in the iPhone devices and Google answering back with even more innovations through the Android phones, which one should you pick?
Device Diversity
Up until the iPhone 5S, Apple fans are stuck with only one option per released model, with only the storage capacity and device colors being the main difference. With the iPhone 6 and future models, however, the Plus lineup was introduced, giving rise to 4.7-inch and 5.5-inch options.
On the Android side, however, diversity is key. As there are several manufacturers competing and adapting the Android brand, customers are bombarded with a plethora of options. There's a diverse collection of features, screen sizes, carriers, materials, designs, colors, and a whole lot more.
Software Updates
The main problem with Android's diversity is fragmentation. As there are tons of devices and manufacturers, as well as the carriers, updating the devices usually take a lot longer. Aside from Google's own Nexus and Pixel phones, software developers and programmers from other manufacturers still customize their proprietary software over Android first before rolling out updates.
For Apple, nothing could be quite simpler and more direct than their over-the-air software updates. They integrate the updates seamlessly through the iOS, with a uniform and cohesive experience throughout all the devices, so cross-platform usage is definitely not a hassle.
Customizability
Perhaps the department where Android significantly trumps the iPhone is in customizability. There are options for different wallpapers, lock screens, fonts, widgets, launchers, and every other trinket that users can think of customizing. This is just not possible with the iPhone, where the device gives you only the things that the company thinks you need.
Apps and Bloatware
Apps in both these devices are largely similar, with developers creating software compatible with both environments. However, apps are launched on the App Store most of the time, with the Google Play Store following suit. Also, whichever carrier you choose to buy an iPhone from, there is a guarantee that only the native apps are loaded. This is especially advantageous over the Android, where, aside from the native Google apps, there are also apps from the manufacturer and the carrier.
Performance, Features and Security
For performance, there is no question that the hardware and software integration of the iPhone works absolutely great to its advantage. Even with perceived lower specs than some Android devices, the iPhone could still hold its own when used in real life. Also, Apple's security with their devices is insurmountable by any other platform.
Along with the diversity, the performance and features of Android vary as well. There are entry-level light performers, mid-range capable ones, and high end speedy phones. Features vary as well, with some focusing on the camera, audio, security, productivity, ruggedness, and others. Suffice to say, there is an Android phone built for everyone's specific needs.
Support
With Android devices being fragmented by manufacturer and carrier, customer service experience may be a bit inconsistent. There are high quality, professional service providers, and definitely those that are sketchier and amateurish.
Apple's customer support has never faltered ever since. Part of the experience of owning an iPhone, or any Apple device for that matter, is walking through an Apple Store, ask for help, and get it right away. While device maintenance and repair may cost higher, the quality of service you are getting is certainly a premium one too.
Price
Apple's iPhones are marketed as premium devices from the get go. Its market value has not flinched over the years that it has existed, and rightfully so. With the top-notch quality and service that Apple is providing with the iPhones, it's not just the device customers are paying for, but the entire experience itself.
For the Android system, however, this is not the case. There is certainly a device for every budget. There are low cost, budget-friendly devices, there are mid-rangers that perform like high-end smartphones, and actual high-end smartphones that come at a premium price.