Archaeologists Discover Goliath's Home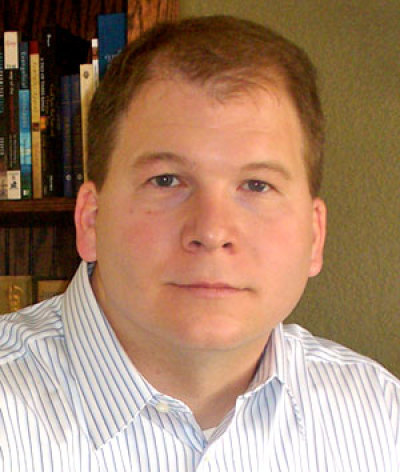 The Christian faith, and the Jewish faith that preceded it, believe in a God who acts in real time — in human history. So the latest archaeological find shouldn't surprise us.
The first reference to the city of Gath in the Bible occurs in the book of Joshua. In chapter 11 we're told that there were no Anakim, a race of giants, left in Israelite territory except for a few in Gaza, Gath, and Ashdod.
The next time we hear of Gath is in connection with one of those giants, Goliath, in I Samuel 17. From then on, Gath becomes the most-mentioned Philistine city in the Bible. In I Chronicles 18, David captures the city. In II Chronicles 11, his grandson Rehoboam fortifies it. The city was later captured by King Hazael of Damascus and then recaptured by King Uzziah, whose death figured in the vision of Isaiah 6.
Yet until recently, no one was sure exactly where Gath was located. It wasn't so much that they doubted its existence as they couldn't find it.
But now it appears they have.
Israeli archaeologists, digging at a site about 20 miles northwest of Hebron, found what is being described as a "massive gate" that marked the entrance to what was then the region's largest city.
The gates aren't the only impressive thing about what they've found. According to team leader Aren Maier, based on what they've dug up so far, the city's walls and other fortifications were so formidable that they "formed a rather imposing boundary that prevented the Kingdom of Judah from expanding westward."
Thus, we have evidence of the more or less constant conflict between the people of Israel and their Philistine neighbors. It took the greatest warrior of the Bible, King David, to overcome that "rather imposing boundary."
And Maier's team found more than fortifications. They also found the remains of a temple that, like Gath itself, changed hands several times. Interestingly, after the Philistines captured it from the Israelites, they not only destroyed it, they desecrated it by using it as a livestock pen. It's a testimony in stone to the enmity between those two peoples as described in the Bible.
And it's not the only such testimony in stone. A few years ago Eric Metaxas told our BreakPoint listeners about a find in the Valley of Sorek, which marked the ancient boundary between Israelite and Philistine territories and where the Bible tells us that Samson met Delilah.
The Philistine side was littered with pig bones, while there were none on the Israelite side. And so it's reasonable to see that as "evidence of the Israelites' sense of being set apart from their pagan neighbors."
It's reasonable because biblical faith is an historical faith. The accounts in the scripture do not take place in some mythical time-before-time like that of their pagan neighbors or the Bhagavad Gita in Hinduism.
They are stories about God and His servants — and enemies — working in human history in furtherance of a divine purpose whose culmination will also occur in human history. When John tells us that the "Word became flesh and pitched his tent among us" — the Greek verb there comes from the Greek word for "tent"—he was referring to Tent of Meeting in Exodus 27, where God met his people.
In entering time and place, as described over and over in the Scriptures, most significantly in Christ Jesus, God has hallowed human history. He made it the setting in which His salvific activity would take place. Thus it shouldn't come as a surprise when finds like the one I just told you about occur. Activities in history, even seemingly insignificant ones, often leave traces.
But of course there's nothing insignificant about Israel's story. After all, it's that story of the people whom God chose to use in order to repair all that human sin had broken, culminating in the sending of his Son, who — as the Apostle John reports — promises to "make all things new."
And as Gath and its great hero found out at the young hands of Israel's future king, that's something that no barrier, no matter how imposing, can get in the way of.
This article was originally posted here.
From
BreakPoint
. Reprinted with the permission of Prison Fellowship Ministries. All rights reserved. May not be reproduced or distributed without the express written permission of Prison Fellowship Ministries. "
BreakPoint
®" and "Prison Fellowship Ministries®" are registered trademarks of Prison Fellowship