Islamic State Militants Behead Antiquities Expert Who Devoted Life to Saving Artifacts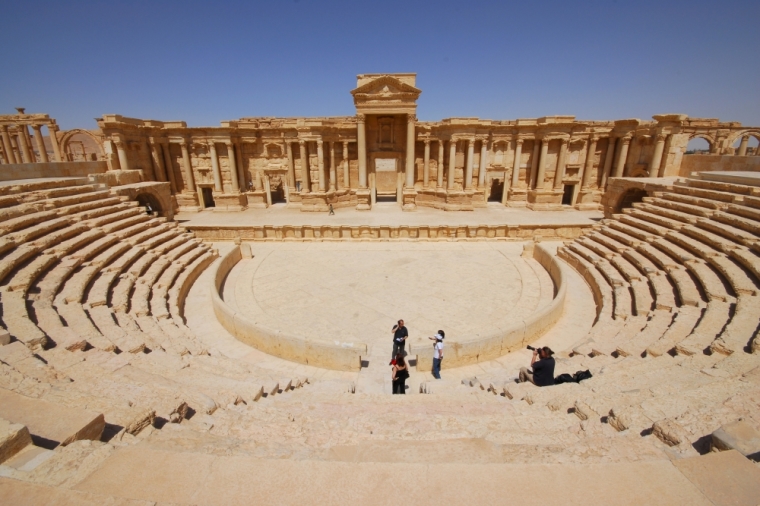 Islamic State militants beheaded and strung up the body of an elderly university professor who devoted his life to preserving relics in the ancient city of Palmyra.
Khaled al-Assad, 82, was a leading scholar and according to Syrian officials he was beheaded Tuesday for refusing to divulge the location of ancient treasures to members of the Islamic State.
The Fall of Palmyra, which was reported on by The Christian Post in May, was seen as particularly devastating to experts of antiquities because of its well preserved Roman ruins. The militants have destroyed some of the ruins and artifacts of Palmyra while leaving some of the most prolific Roman ruins intact. Assad played a significant role in helping to secure and evacuate artifacts before the fall of Palmyra, according to multiple reports.
Assad worked as a leading expert in antiquities in Palmyra for over 50 years but had been detained and interrogated for over a month by IS militants who had grown increasingly impatient with his unwillingness to hand over the location of prized artifacts. His body was hung in the town square of Palmyra and his severed head was laid below him on the concrete ground, an image militants gleefully shared on social media.
A placard was attached to his body accusing him of being "an apostate" and for being loyal to the Syrian government, traveling to conferences with "infidels" and being in charge of "idols."
Amr al-Azm, a former Syrian antiquities official, told The Guardian about the importance of Assad's work and legacy:
"He was a fixture, you can't write about Palmyra's history or anything to do with Palmyrian work without mentioning Khaled Assad," declared Azm.
Syria's chief of antiquities, Mammoun Abdulkarim, said he had pleaded with Assad to leave Palmyra but that he intended to stay in the city. "He told us 'I am from Palmyra and I will stay here even if they kill me," Abdulkarim asserted.
"Just imagine that such a scholar who gave such memorable services to the place and to history would be beheaded ... and his corpse still hanging from one of the ancient columns in the center of a square in Palmyra," Abdulkarim told Reuters.
Abdulkarim declared that the "continued presence of these criminals" is a "curse" and "bad omen" for the city of Palmyra and their presence threatens "every column and every archaeological piece in it."
Assad's son-in-law, Khalil Hariri, who works in the Palmyra archaeological department, told The Associated Press that he was "a treasure for Syria and the world."
"Why did they kill him?" asked Hariri. "Their systematic campaign seeks to take us back into prehistory, but they will not succeed."
The theatre in Palmyra has been used by militants as a popular execution spot, where opponents of the militants are often shot dead execution style in the presence of hundreds of onlookers.
In May, The White House called the fall of Palmyra "a setback" for U.S.-led coalition forces.