Archbishop of Canterbury, Anglican Archbishops Comfort Nation After World Cup Semi-Final Loss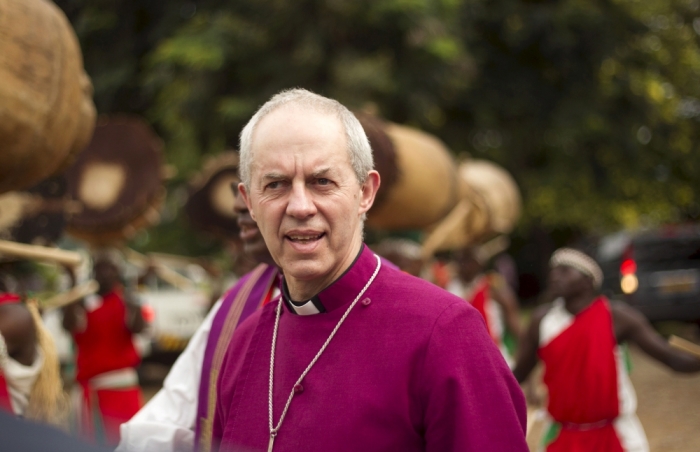 The Archbishops of Canterbury and York are attempting to comfort the nation of England after their national soccer team lost the semi-final game of the World Cup to Croatia.
In a game that went into double overtime Wednesday, Croatia beat England 2-1. Croatia will go up against France for the title on Sunday in Moscow.
"Dear England — you have been incredible throughout this tournament," wrote Archbishop of Canterbury Justin Welby on Twitter following England's loss.
"Praying for you all — rest up for the playoff and know you've made the whole country proud!"
John Sentamu, the Ugandan-born Archbishop of York, shared similar sentiment.
"Dearly Beloved England — thank you very much for lifting our spirits and daring us to hope and believe in you to make the impossible possible!" he said.
"Have prayed for you daily and tweeted during all your matches. As you rest & prepare for the play-off know we're with you."
This was the first time since 1990 that England reached the semi-final stage in the World Cup; the nation's soccer team will face off with Belgium — whom France bested Tuesday in the semi-finals — for third place in the tournament on Saturday. The last time England made the final round of the World Cup was 1966.
The BBC reported Thursday that "World Cup fever" had "gripped the nation" as thousands of fans gathered at outdoor screenings to watch the knockout games.
Emergency services across the England were reportedly busy, especially after the match was over.
"West Midlands Ambulance Service said it faced 'a barrage of 999 calls' after full-time, including reports of assaults and domestic violence," the BBC reported.
Approximately 26.5 million viewers tuned in to the final moments of the game, the most-watched five minutes of British television since the 2012 Olympic opening ceremony.
The Duke of Cambridge also tweeted words of consolation to the devastated country: "I know how disappointed England must feel right now but I couldn't be more proud of this team and you should hold your heads high."
"You've had an incredible #WorldCup, made history, and gave us fans something to believe in."
"We know there is more to come from this England team."
The World Cup in 2022 will be held in Qatar, and already some are positing that the English team is in a good position to do well there given the relative youth of the team and the time they will have in the next few years to mature and grow.