Are Christian Colleges Censoring Their Student Newspapers?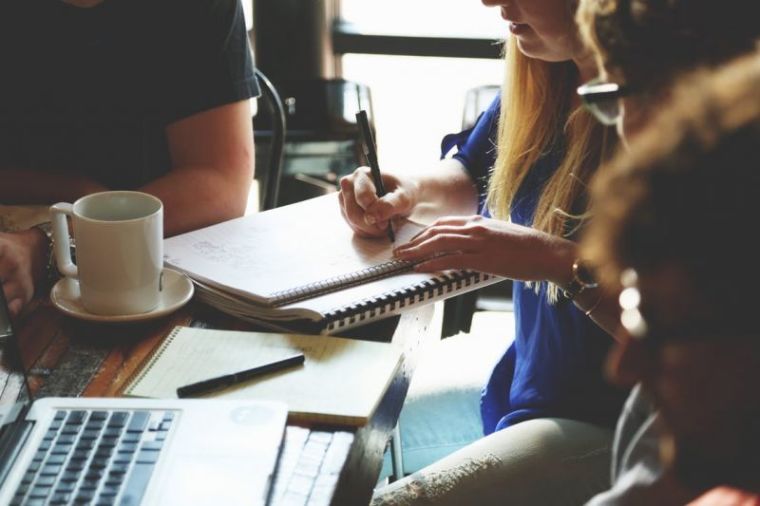 About half of Christian college student newspaper editors who participated in a new survey say that their publications are censored in some form or another and nearly the same percentage said school officials have, in the past, asked their newsrooms to stop pursuing stories or reporting angles.
Tired of what they say is censorship over their work as student journalists, a group of students from a private evangelical liberal arts school in Indiana have released a new study that purports to show the struggles that student newspapers across Christian higher education are facing as they try to provide balanced reporting on the same college administrations that oversee their publications.
The Student Press Coalition, founded by student journalists at Taylor University, has gone public with data compiled through a two-month survey of editors from student newspapers at institutions affiliated with the Council for Christian Colleges and Universities, a consortium that includes about 150 Christian colleges and universities in the United States and Canada.
As many student publications at private religious colleges are funded at least partially by the schools, the survey suggests that many of those universities and colleges maintain a level of editorial control over content the students can print and publish.
Having interviewed 50 editors representing 49 CCCU schools that have student newspapers, the data shows that 76 percent of respondents said that they or their school publications have faced pressure from university employees to change, edit or remove an article after it has been published in print or online.
According to the study, 49 percent of 49 respondents said that it's "fair" to say that their student publications are being "censored by someone who is not a student at some point during the print or online publication process." Forty-eight percent of 50 respondents said that "university personnel have asked me or other students to stop pursuing an article while it was in the research or writing process."
Meanwhile, 20 percent of 50 respondents stated that "the Christian culture at my school immensely affects which stories my publication chooses to cover." Twenty-six percent of 50 respondents said that they don't pursue some stories because they are "loyal" and don't want to make their schools look bad.
Almost 20 (19.6) percent of respondents said that their publications have policies that state that their publications either fully or partially serve as university public relation entities.
According to student editorials submitted to the coalition, a number of scenarios have happened in which school faculty have blocked outlets from publishing certain stories or opinion pieces or have forced the outlets to take down or edit unfavorable pieces that have already been published.
"We launched the study because we're just curious if other schools in the CCCU are similar to us and face censorship like we do," Cassidy Grom, the former co-editor-in-chief at the Taylor University student newspaper, The Echo, told The Christian Post. "Originally, our intent was to get all the data to convince our administration to change our policies that are pretty restrictive and view our online newspaper as a marketing tool."
According to Grom, Taylor University's policy is that The Echo's website is considered to be a public relations outlet for the university and that the website needs to have "more positive and constructive campus stories."
Taylor University takes less control over the print version of The Echo because that is considered a "journalistic effort."
Grom, who stepped down from The Echo as she traveled to New York City for an internship last fall, told CP that there have been at least five or six times during her time with The Echo that Taylor University employees prevented them from running an article or opinion piece on the website.
"We were just told that we can't run the article online because it would reach a broader audience," Grom said.
One example, Grom explained, was when her colleague Becca Robb wrote a sensitive article about a black professor who was suing the school on the basis of discrimination.
Although Robb put hours of research into her piece, she was told that the piece could not run on The Echo's website after university lawyers and the school's board of directors reviewed it.
"My adviser supported the article going online, but it ultimately came down to the written policy that allowed administration to withhold the article if they found that decision appropriate," Robb wrote in a written editorial published by the coalition.
Grom said there were also occasions at Taylor University in which a faculty adviser to The Echo had prevented opinion pieces that were favorable to LGBT causes from being printed in the newspaper and published online.
Taylor University student Emily Rachelle Russell recounted her ordeal when she tried to submit a piece about her "experience being an LGBTQ person on our conservative religious campus." She claimed she was denied publication by a faculty adviser who cited "well-known biblical arguments," among other reasons.
"I called for straight, cisgender students to realize that LGBTQ students exist at our school and that we want to be seen and heard as fellow equal humans," the student wrote in her editorial. "The message was to treat LGBTQ people as people rather than conversational topics."
Alan Blanchard, associate professor of journalism at Taylor University and current faculty adviser to The Echo, told CP in an email that student journalists "have great latitude in selecting, assigning and writing stories they believe are important to share with the Taylor University community" as long as they are "within generally accepted journalistic best practices like: accurate reporting, interviewing multiple sources, avoiding libelous content."
"It's not about censorship or denying press freedoms, but about practicing sound journalistic principles," Blanchard, who has worked in the newspaper industry for 28 years and first began serving at Taylor University in August 2017, continued. "Many public universities give students freedom to practice journalism without oversight. But private universities do not operate under the same constraints as publics."
The coalition's study found that 88 percent of respondents said that their publications are funded by their university or college in some way. Seventy percent of respondents said their outlets had advisers who can control what stories are printed.
However, only 30 percent of respondents said advisers to their newspapers have actually jumped into say that certain content can't be printed or published.
According to the survey, 56 percent of respondents said that their newspaper's advisers have career experience in "mainstream news" and 54 percent of them said their advisers control the publication's finances.
Taylor University's Director of Media Relations James R. Garringer, released a statement indicating that the university's policy relating to its control over The Echo's online presence is "under review and expected to be replaced or ended." Garringer said that The Echo's online policy was created to serve as "a preliminary guide for The Echo's online publications."
SaraGrace Stefan, a student at Eastern University in Pennsylvania, told the coalition that editors at the school's newspaper, The Waltonian, were blocked earlier this year from publishing a statement by a former employee who claimed that she was forced to resign from her role at the school.
"Our investigation into the procedures taken was impeded by many university staff members, and we were ultimately contacted by members of the board of trustees to discuss the events," Stefan wrote.
Eastern University Provost and Vice President for Academic Affairs, Keaton Sparks, said in a statement shared with CP that The Waltonian is a university-funded publication:
"The Waltonian is a university-funded, student-managed newspaper. We are proud of our university's student editors and writers, and of the excellent publication they've produced over the years for our university community. While the university generally provides wide editorial latitude to the student-led staff, it reserves final editorial authority over the paper's content. Very rarely, and sometimes for reasons that we cannot by policy explain, the administration has made editorial decisions that differ from the judgments of the student editors."
Another reported incident of censorship happened at Asbury University in Kentucky.
Robin Gericke, the executive editor of The Asbury Collegian, told Religion News Service about how the university confiscated printed copies of The Collegian that featured an interview with an openly gay alumnus. The copies were released only after the newspaper staff could prove they had permission from the almnus to publish the interview.
Officials at Asbury University did not respond to CP's request for comment by press time.
Abby Peterson, the editor-in-chief at the Bethel University-based publication, The Clarion, in Minnesota, told CP that she and her colleagues don't face as much of a direct censorship at their publication because it is independent of the school.
However, she explained that she is regularly faced with opposition in the form of faculty and other campus community members using the "Jesus card."
"It doesn't really surprise me," Peterson said of the survey. "In terms of Christian universities, one of the unique things about working at a Christian university's student-led newspaper is that people will often pull the Jesus card about journalism. They will say, 'Would Jesus publish something that is negative about this person? Wouldn't Jesus want it reconciled privately?' I have heard that a thousand times over. It's frustrating."
"But I understand it," Peterson added. "Working as Christian journalist at a Christian university for a student-led publication is incredibly difficult. It is a special role to walk in because you have all of these outside influences telling you not only how to do your job but how to be a Christian journalist. One of the most difficult parts is talking to people who bring almost a theological angle to why they don't want something published or why they want an article retracted."
As for student journalists working for publications funded by their schools, Blanchard said in a recent op-ed published by The Echo that it takes years for journalists to learn that even reporters and editors at top weekly and daily newspapers "do not always enjoy full press freedom."
"When push comes to shove, the owner of the newspaper has the final say on what newspaper stories would or would not run," Blanchard said. "The best publishers I worked for gave me great latitude, but even the best bosses reserved the right to say no to some stories being pursued, sometimes for good reasons, sometimes not for good reasons."
Grom responded to Blanchard's op-ed by stating that the dynamic is different when those who have the final say on B article represent the same institutional body the outlet is trying to hold accountable.
"The thing about a free press is yes, you will always have an editor that has a say and makes the decisions but that editor is not a government employee," Grom said. "Having someone who is a paid university employee run the student newspaper with the newspaper's goal being to hold the powerful accountable, it just gets really messy."