Are College Campus 'Safe Spaces' Safe for Conservative Students?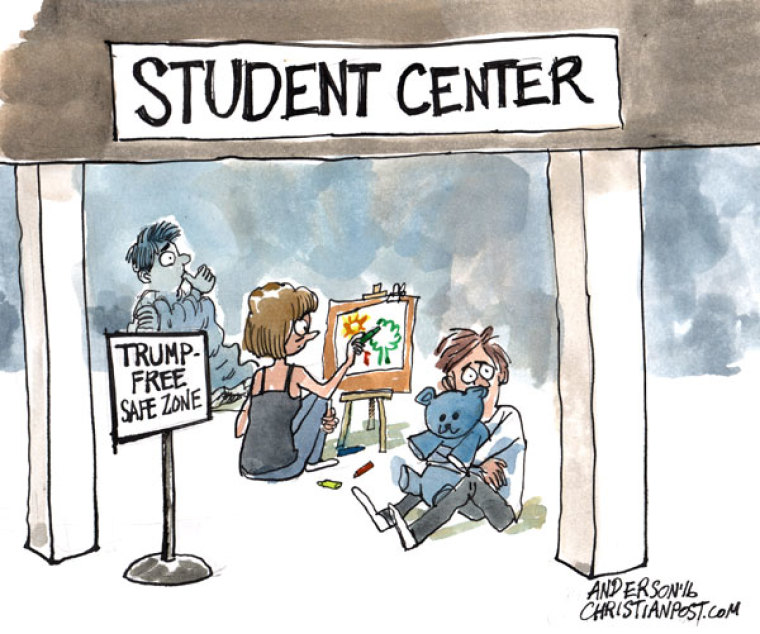 WASHINGTON — College administrations across the United States are coming up with more and more methods to stifle the free speech of students who dare to voice conservative political beliefs on campus. One technique is by designating certain areas of campuses as "safe spaces." But are those spaces really safe for conservatives?
Free speech advocates associated with the conservative nonprofit Turning Point USA and the former student body president at the University of Colorado–Boulder discussed the tactics being used by the political Left to silence conservatives on college campuses during a panel discussion last week at the Faith & Freedom Coalition's "Road to Majority" conference.
Marcus Fotenos, who served as Colorado-Boulder's student body president this past school year as a sophomore and led a student-initiated effort to pass a ban on college free speech zones through the state legislature, spoke during the panel on the topic of "safe spaces."
"Essentially, safe spaces are places where students or even community members, faculty, staff, can come together. In my mind, it is just an echo chamber for whatever policies they are pushing," Fotenos asserted.
By definition, safe spaces are places on a college campus that are set up by administrators, faculty members or students to give a group of students who feel they have been offended by something or someone a place where they can be free of conflict, criticism, opposing ideas or political debate.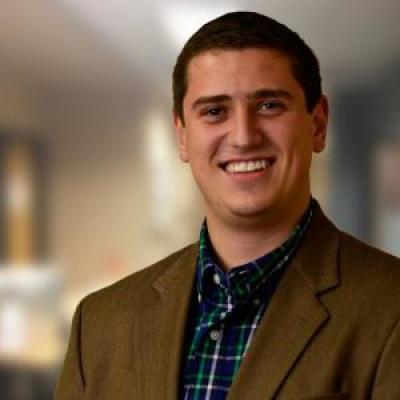 During the panel, Fotenos was asked to explain what a safe space is.
"I am trying to figure out what a safe space is because when they have them up on campus, I go there and I don't feel very safe," Fotenos explained. "If you are a white male, you are obviously very privileged. If you are conservative, you are in the wrong — you don't want to help poor people. You believe in the American dream. So you are not welcome there. It is not a safe place for you."
"Just about anybody who disagrees with whoever founded the safe space is not welcome there and it is not a safe place for them," he continued. "I am battling over the language of it and the whole purpose."
Fotenos said safe spaces are mostly created by college administrators to benefit certain liberal students groups, such as the Black Student Union or College Democrats.
"So after the election, there was a lot of Black Student Alliance, Black Lives Matter groups that had safe spaces for their members but if you weren't a part of their group, then it wasn't a welcome place for you," Fotenos contended.
He recalled the time that his university hosted controversial gay conservative speaker Milo Yiannopoulos and faculty members joined with students to create a safe space for them on the opposite side of the campus from where the former Breitbart tech editor was speaking.
"They didn't talk to him. They didn't do anything but they felt threatened," Fotenos said. "The hypocrisy is kind of unsettling because then they turn around and bash conservatives and it's ridiculous."
Fotenos added that he is not sure what the process for creating a safe space is or if they are even "official."
"You see them all over campus, usually the offices of faculty are marked, 'This is a safe space for your and your allies,'" he explained. "OK, is it though? If you are a conservative student, it's not."
One of the most highly publicized incidents showing how safe spaces can be hostile for anyone who does not identify as part of the student group who set up the safe space occurred in November 2015 at the University of Missouri, where students set up a tent as a safe space during a campus-wide protest to force the resignation of the college's president.
However, when student journalists wanted access for their reporting, they were met with hostility and a student photographer was shoved.
Additionally, a video shows Melissa Click, an assistant professor of mass media, telling a student videographer to leave and asking other protesters in the safe space, "Who wants to help me get this reporter out of here?"
"I need some muscle over here," said Click, who was ultimately fired by the school.
Fotenos argued during the panel that safe spaces are only "setting students up for failure."
"Overall, they aren't helping students grow. As a student, you can walk through campus and have your zoned-off areas. But when you get to the real world, it's not like that," he explained. "You have to interact with one another. You have to interact with people that disagree with you and you can't go running off to your safe space when somebody disagrees."
"Safe spaces are not serving students in the best way possible. It is really a shame, especially for public institutions where tax money is going."