Are Dinosaurs Discussed in the Bible? Mark Driscoll Answers
Mark Driscoll Jokes About Bernie Sanders in Explanation of Dinosaurs in the Bible
Are Dinosaurs Discussed in the Bible? Mark Driscoll Answers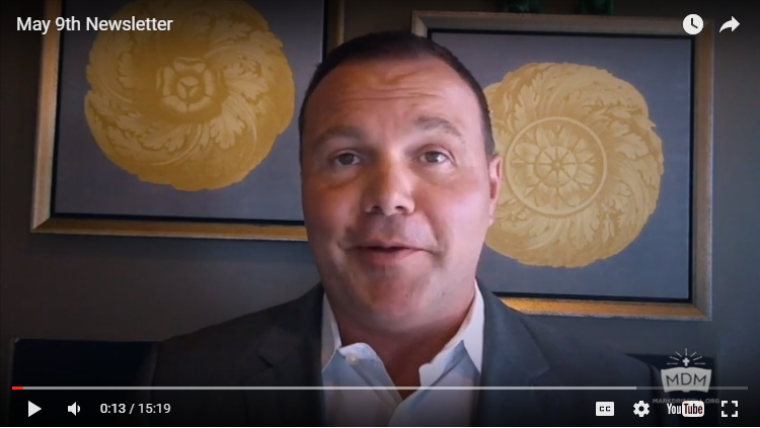 Arizona-based Trinity Church pastor Mark Driscoll used humor to discuss the topic of dinosaurs in the Bible in a video newsletter this week.
In response to a viewer seeking answers after being challenged on why the Bible doesn't seem to mention the existence of dinosaurs — despite irrefutable scientific evidence that they once existed — Driscoll used a bit of humor to clarify whether or not the extinct creatures are discussed within the sacred text.
To those who question the Bible as to why dinosaurs aren't explicitly discussed, Driscoll quipped, "Because it's not the movie 'Jurrasic Park.'" The Bible isn't a blockbuster film, but a salvation story, the pastor added. "The focus of the Bible is not on animals, it's not on plants, it's on God and people," he said, explaining that animals are "backdrops on the stage" within the volume of the 66 books.
Driscoll offered viewers a little common sense reasoning, too, "The Bible may or may not talk [explicitly] about dinosaurs, but it also doesn't talk about snow cones — we know they exist. It doesn't talk about Ford trucks, but we know they exist … Even if the Bible doesn't reference something, it doesn't mean that the Bible is inaccurate, it just may mean that that particular thing is not particularly important to the Bible."
That said, the pastor explained that the Bible repeatedly uses the word "tannin" approximately 30 times in the Old Testament Hebrew Bible — translated to mean sea monster, dragon, or serpent — to describe an animal that sometimes lives on land and sea. Driscoll also noted Job 40 and 41 as "two chapters in the Bible that seem to indicate the possibility of the existence of dinosaurs."
Job 40:15-18 reads: "Behold now behemoth, which I made with thee; he eateth grass as an ox. Lo now, his strength is in his loins, and his force is in the navel of his belly. He moveth his tail like a cedar: the sinews of his stones are wrapped together. His bones are as strong pieces of brass; his bones are like bars of iron."
With another touch of humor, Driscoll offered these four "options" or theories that may help explain how dinosaurs fit into Creation:
1. Dinosaurs Were Made Up by Bernie Sanders Supporters
Dinosaurs are a conspiracy theory set forth by people "driving Prius vehicles listening to Bernie Sanders campaign rallies" as they try to find a way to take prayer out of public schools, Driscoll joked. These "left-leaning evolutionists" hate the God of the Bible and want people to think the earth is old and not young. "They've reconstructed the entire fanciful tale of these gigantic creatures [dinosaurs] ... "
2. The 6 Days of Creation Were Epochs, Not Days
This theory views each of the six days of Creation as epochs, or periods of time in history, and not literally one day. "Therefore the earth is probably very old, and if you believe that then you believe that God created the dinosaurs and they did live millions of years ago, and for some reason they died out a long time ago — maybe a change in the environment, maybe a change in food source," said Driscoll. "Maybe a comet hit the planet ... there's all kinds of speculation ... There are Bible-believing, Jesus-loving Christians who uphold that position."
3. Old Earth, Young Humanity
Driscoll said this theory isn't widely known and referenced a book by John Sailhamer called Genesis Unbound, which examines the opening chapters of the Bible in an attempt to reconcile biblical and scientific worldviews.
According to the Trinity Church pastor, in a nutshell, this theory is based upon the idea of an old earth and a young humanity, God creating everything from nothing, and God's work of preparing the earth for human life and habitation being much like a person making a bed — it isn't made from nothing, but is organized from preexisting materials.
According to this theory, Driscoll explained that some of God's creative efforts on earth could have taken place "tens of thousands, hundreds of thousands, millions of years ago ... perhaps there were animals and there were plants and there was other life ... " The theory claims that human life on the earth is young. "That the first man and the first woman were Adam and Eve, and that they lived thousands of years ago — not millions of years ago," the pastor said.
The theory coincides with biblical, fossil and scientific records, Driscoll noted.
4. Young Earth
In this theory, Pastor Driscoll proposed that God made Adam and Eve and the earth "mature," meaning that "Adam and Even didn't start as little kids and grow up to be as adults. They were made by God as fully functioning and formed adults," he said. The pastor added that "God did the same thing with the heavens and the earth when He created everything from nothing. If He can make it from nothing, He can make it mature. So He makes trees — not just seeds in the ground. He makes an earth that is mature, He makes a man and a woman that are mature ... "
"If you believe in the Young Earth position, you believe that the earth is thousands, or tens of thousands of years old — not millions of years old. You furthermore believe that human life on the earth is therefore very young, and that Adam and Eve were the first man and woman, and that the six days of Genesis and Creation are, in fact, literal."