Are Jews More Open to Jesus? New Study Shows Fewer Jews Ostracizing Messianics
Are Jews More Open to Jesus? New Study Shows Fewer Jews Ostracizing Messianics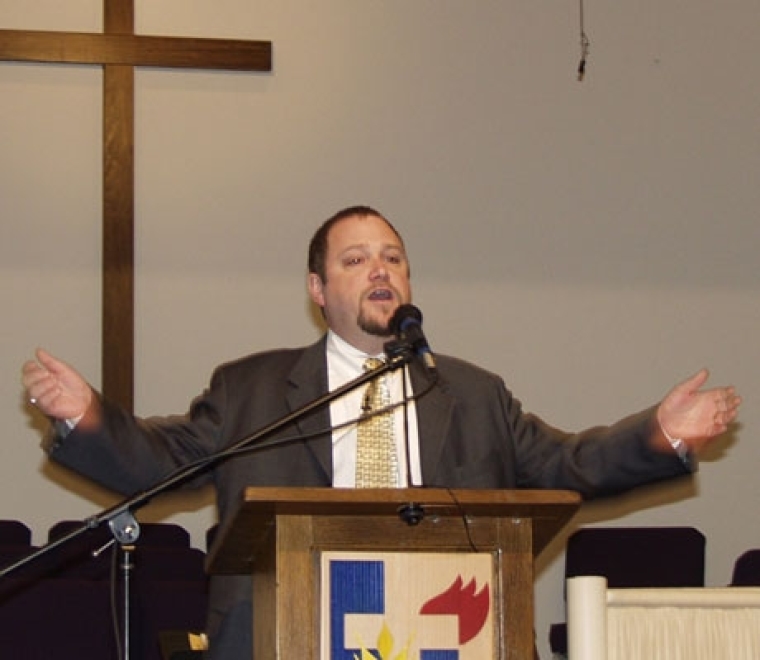 A new survey by the Pew Research Center shows that over a third of the Jewish community accepts those who believe in Jesus as still Jewish. Leaders of the Messianic church, however, disagree as to whether or not this shows that Jews are more open to Jesus than in the past.
"A less hostile climate, a more open-minded climate" is pervading American Jewry, Messianic Jew Mitch Glaser, president of Chosen People Ministries, told The Christian Post in an interview on Monday. While he said that this doesn't mean Jews are hungry for Jesus, he said that this shift represents a unique opportunity for Messianic Jews to spread the Gospel.
Glaser explained that, "more than anything, the number one objection Jewish people have to believing in Jesus is that if they do, they have to stop being Jewish." While more than half of American Jews still consider Christianity incompatible with Judaism, Pew found that 34 percent do not. That number is even higher among ultra-Orthodox Jews, at 35 percent, and among ages 18-49, at 38 percent.
Nevertheless, "Jewish people today are defining themselves in non-religious terms," Glaser added. 68 percent of Jews think that not believing in God is compatible with being Jewish, and 47 percent of Jews who practice no religion say worshipping Jesus is compatible with being Jewish. "Belief in God is not as important to being Jewish as identifying with the ethnic or cultural identity," the president of Chosen People Ministries said.
"In general, the Jewish community is becoming more secular, but no less spiritual," Glaser argued. He claimed that this presents an opportunity. "I would say that Jewish people – particularly the younger people – are searching for a more personal spirituality that is not bound to any traditional Jewish denomination," he explained.
That means, Glaser argued, that "the bulk of the Jewish community is open to a Gospel presented in a Jewish way." He pushed for American Christians to present "more of a first century, Messianic Jewish Gospel to the Jewish people," and credited the work of Messianic Jewish ministries like Chosen People for this opening of minds and hearts.
Thanks to his ministry and the Union of Messianic Jewish Congregations, the Messianic Jewish Alliance, and Jews for Jesus, congregations in the United States and Israel "are not just saying you can be Jewish and believe in Jesus, but they are living it.
David Brickner, executive director for Jews for Jesus, disagreed that this recognition translates into more openness to the Gospel. Brickner acknowledged that "the 34 percent figure demonstrates that Messianic Jews have now just become more recognizable as part of the Jewish landscape," and he admitted that it is a positive sign. However, he warned that the numbers are easy to misunderstand.
"You know that phrase about statistics," Brickner quipped. "The 34 percent, that's wonderful in that it means we're on the map, but I don't think it means that 34 percent of the Jewish community are ready to receive Jesus."
Brickner reported on the work of Richard Harvey, visiting lecturer on the Hebrew Bible at All Nations Christian College in the United Kingdom. Harvey worked with the Pew researchers behind the poll, and he gave a more nuanced view of the 34 percent figure.
"The less affiliated the Jewish person is, the less educated they are, the more likely they are willing to acknowledge that there are Jews who believe in Jesus and that doesn't conflict with Jewish identity," Brickner explained. While a growing percentage of Jews welcome Messianics, they form the least connected, least educated, least influential sort. "The more engaged someone is with the Jewish community, the less likely they are to say that belief in Jesus is compatible with Jewish identity."
Even among the ultra-Orthodox, 35 percent of whom acknowledge Messianic Jews, still consider believers in Jesus as "absolutely not a part of the community."
Nevertheless, Brickner did share good news as well. Looking back, he mentioned two "amazing waves of the Holy Spirit." In the 1960s and 1970s, he noted, thousands of American Jews turned to Jesus. In the 1980s and 1990s, tens of thousands of Russian Jews came to Christ.
"Now we're witnessing the start of a third wave – in Israel among Israelis," Brickner argued. He recalled over 800 Israeli Jews who signed up to receive a Hebrew New Testament at an evangelistic campaign in Beersheba. "Israelis are hungry for the New Testament – it's almost like a pre-evangelized community," Brickner said.