'Armageddon'-Like California Wildfires Kill 11; Hundreds Missing as Churches Shelter Victims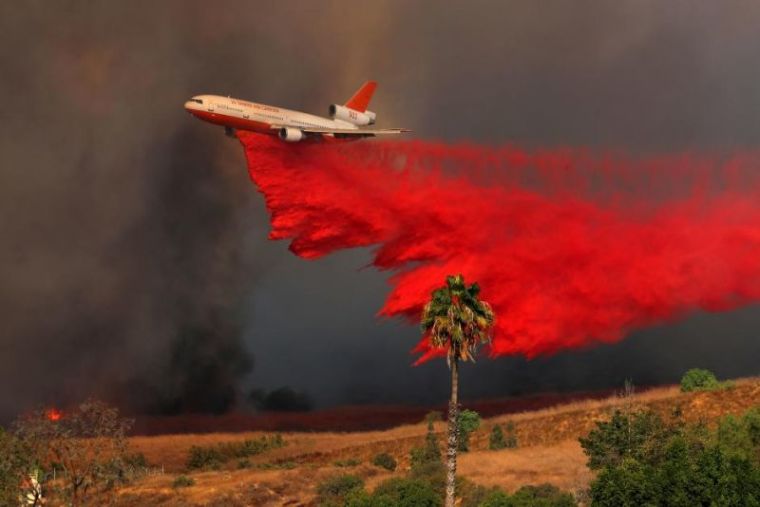 At least 11 people have been killed as wildfires raged across Northern California's wine country, with over 100 missing as of Tuesday, officials have said.
Sonoma County reported in a press release on Monday that family members have been calling in to report missing relatives. Twenty-four evacuation centers have been opened to the public.
Wildfires have consumed over 27,000 acres of land, Fox News reported, and have destroyed at least 15,000 homes. Authorities added that 100 people have been injured, along with the 11 people killed.
Santa Rose resident Ron Dodds described the scenes to local news outlet KTVU, saying, "It's a scary time. It looks like Armageddon."
Another witness, identified only as Fred at Journey's End Mobile Park on Mendocino Avenue in Santa Rosa, added, "I've never seen anything like this but on television."
Deseret News reported that a number of Mormon churches became shelters for the victims on Monday. The fires apparently destroyed the homes of 30 members of The Church of Jesus Christ of Latter-day Saints.
"Entire neighborhoods are burned to the ground," said Rolando Ampuero, second counselor in the LDS Church's Santa Rosa Stake Presidency.
He added that in his neighborhood, "we're taking turns who goes to bed and who keeps an eye on our homes."
The article noted that Mormons fed breakfast and lunch to 200 people Monday at the Cloverdale Citrus Fairgrounds, with similar outreach planned for Tuesday.
Acting Police Chief Craig Schwartz has meanwhile said that there will be a sunset-to-sunrise curfew in Santa Rosa, which will be enforced in a mandatory evacuation zone.
California Governor Jerry Brown declared a state of emergency in Napa, Sonoma and Yuba counties, with thousands of more homes in danger of being affected.
Schools and colleges near the wildfires were cancelled Tuesday, while two hospitals in Sonoma County were forced to evacuate.
Officials have said that as many as 20,000 people have had to evacuate their homes since Sunday, when the fires spread.
SFGate, which is providing live updates of the situation, shared the experiences of 42-year-old Chris Thomas from Washington, who was visiting Napa with his wife for a wine-tasting trip.
"It was surreal," Thomas said about being woken by a fire truck's loudspeaker.
"When I started loading stuff into the car, it was a hell-storm of smoke and ash. There were 30- to 40-mph winds. I couldn't even breathe, so I ran back to the unit to get Marissa. It was so smoky I went to the wrong unit. When I found her I said, 'Forget it, let's just go.' It went from being an annoying evacuation to something really scary."