Mormon Church 'Strongly Condemns' Militia Takeover of Oregon Facility

The Church of Jesus Christ of Latter-Day Saints has released an official statement denouncing the recent takeover of a federal facility in Oregon.
Earlier this month a group of militia calling themselves the Citizens for Constitutional Freedom took over some government property as part of a protest.
While the Mormon Church said that the dispute between the CCF and the federal government was "not a Church matter," they took issue with the protestors invoking "scriptural principles."
"Church leaders strongly condemn the armed seizure of the facility and are deeply troubled by the reports that those who have seized the facility suggest that they are doing so based on scriptural principles," stated the LDS Church.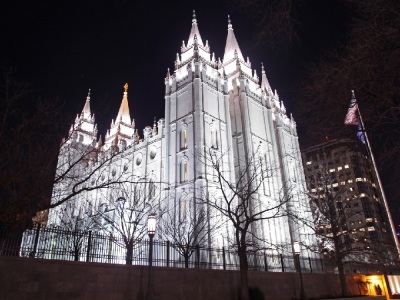 "This armed occupation can in no way be justified on a scriptural basis. We are privileged to live in a nation where conflicts with government or private groups can — and should — be settled using peaceful means, according to the laws of the land."
During the weekend a group of about 300 individuals organized a rally in Burns, Oregon, to protest the prosecution of two ranchers facing jail time for arson.
After staging the protest the group took control of the Malheur National Wildlife Refuge near Burns, apparently led by two sons of Nevada rancher Cliven Bundy, who had a standoff with federal authorities over grazing rights in 2014.
"The Bundys accuse the federal government of overreaching, land grabbing and pushing ranchers off their land in Oregon and elsewhere," reported USA Today.
"The Bundys are calling on anti-government militia members from all over the country to join the seizure of the refuge building."
The LDS Church released the statement in response to various statements that the protestors made comparing themselves to the LDS spiritual figure Captain Moroni.
"Captain Moroni is a crucial figure in the Church of Latter-day Saints. He's also a heroic figure for anti-federalist extremists," argued John Sepulvado of Oregon Public Broadcasting.
"In the modern day west, Captain Moroni has become one of several powerful symbols for the Bundy militia's anti-governmental extremism."
As the standoff continues, some have taken issue with the apparent inaction of the federal government, arguing that if the CCF were Muslim or African-American action would have already been taken.
Alex Altman of Time Magazine argued in a piece published Monday that the hesitation to take action is embedded in past controversial actions that led to several fatalities.
"The federal government is still haunted by catastrophic standoffs like the 1993 siege of the Branch Davidians compound near Waco, Tex., which left scores dead, and the 1992 confrontation at Ruby Ridge in northern Idaho, which killed a federal marshal and two civilians," wrote Altman.
"Those incidents became rallying cries for the radical right—and a source of inspiration to domestic terrorists like Timothy McVeigh and Terry Nichols, the perpetrators of the 1995 bombing of a federal building in Oklahoma City that killed 168."