Prince Harry's Taliban kill count spurs artist to 'drench' St. Paul's in the blood of Afghans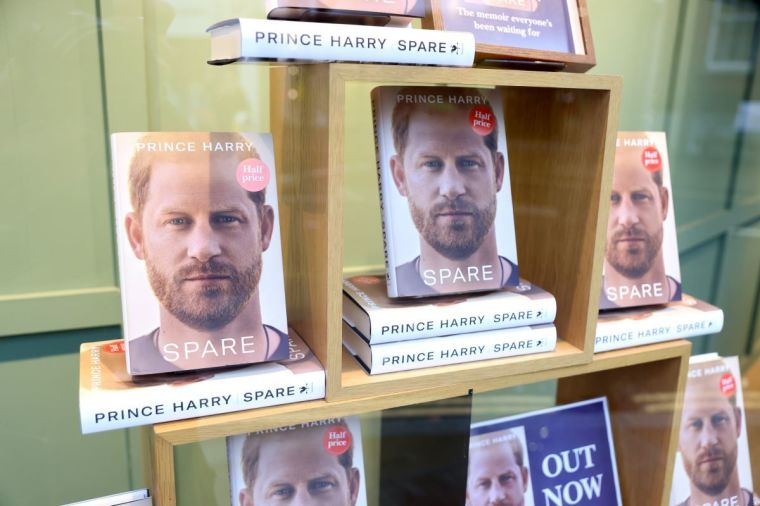 In response to Prince Harry's revelation that he shot and killed 25 Taliban fighters during his military service, Russian artist Andrei Molodkin is creating a sculpture that will "drench St. Paul's Cathedral in the blood of Afghani people." The blood used in the sculpture has been donated by Afghan refugees.
The Duke of Sussex's revelation in his memoir, Spare, inspired Molodkin's protest art, according to Sky News, which spoke to the artist.
In his book, Prince Harry discusses the number of people he killed in Afghanistan, admitting to not thinking of those he killed as "people," but as "chess pieces" that had to be removed from the board.
Molodkin, who previously created a portrait of Russian President Vladimir Putin filled with Ukrainian blood as a protest against the invasion of Ukraine, was quoted as saying that Prince Harry's remarks made him "very, very angry."
The artist said he collaborated with Afghan donors in Calais and the U.K. for his latest sculpture, which will use about 42 ounces of blood.
The human blood will be pumped into a sculpture of the royal coat of arms and then projected onto St. Paul's Cathedral. Footage of Prince Harry will also be featured alongside the sculpture.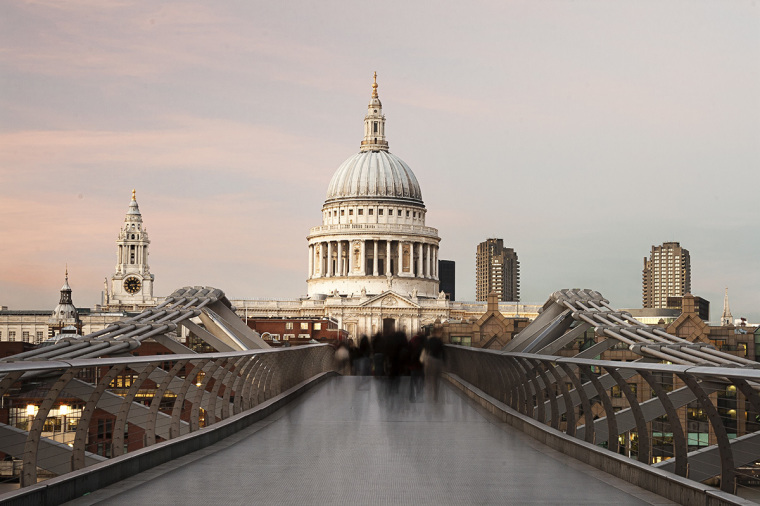 Molodkin has not sought permission from St. Paul's Cathedral for the display but chose the location as a place "for everyone."
Prince Harry's book has drawn criticism from senior military figures, such as former head of the Royal Navy, Admiral Lord West, who called the Duke of Sussex "very stupid," ITV reported, adding that Admiral Lord West warned that Harry's remarks increased the risk of threats against the Invictus Games, an international multi-sport event for wounded, injured and sick servicemen and women, both serving and veterans.
Taliban officials have also called for Prince Harry to be put on trial, saying that the militants he killed were "not chess pieces, they were humans."
The U.K.'s Defense Secretary Ben Wallace also criticized the Duke of Sussex for "boasting" about the number of people he killed, according to The Telegraph.
"I frankly think boasting about tallies ... distorts the fact that the Army is a team game. It's a team enterprise ... and so it's not about who can shoot the most or who doesn't shoot the most," he was quoted as saying. "If you start talking about who did what … letting down all those other people, because you're not a better person because you did and they didn't. I think every veteran makes their own choices about what they want to talk about in their lives. … The Armed Forces is not about a tally."
The Iranian Foreign Ministry commented last month that the Duke's disclosure of his kill count implies that Britain is in "no position to preach" about human rights issues, the British newspaper added.
However, Prince Harry has defended his decision to disclose his kill count in the past, explaining on "The Late Show with Stephen Colbert" that his intention was to provide veterans a "space" to discuss their military experiences without shame.
"My whole goal and my attempt with sharing that detail is to reduce the number of suicides," he said, refuting the accusation that he was "boasting" about the figure. He also asserted that openly addressing the matter has helped him in his personal "healing journey."