Ashley Madison slapped with $578M class-action lawsuit
Ashley Madison slapped with $578M class-action lawsuit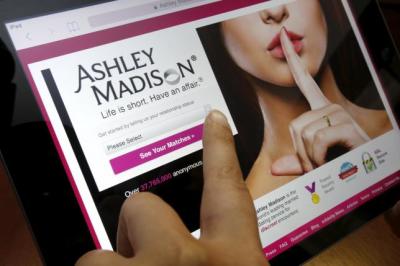 Cheating website Ashley Madison is now facing a $578 million class-action lawsuit over a hacking incident that exposed the personal data of 39 million subscribers.
Canadian law firms Charney Lawyers and Sutts, Strosberg, LLP on Thursday slapped Ashley Madison with a $578 million lawsuit on behalf of the website's Canadian users whose personal information was exposed in the recent hack. Avid Life Media and Avid Dating Life, which manage the company, have been named in the lawsuit, according to Time.
As of now, the status of the class-action lawsuit has yet to certified by the Ontario Superior Court of Justice, an AP report published on ABC 30 revealed.
In a statement, the law firms spoke on behalf of the Ashley Madison site users who have asked about their privacy rights. The Canadian users are "outraged" that the cheating website was unable to protect their personal information.
"They are outraged that AshleyMadison.com failed to protect its users' information," the firms said in their statement. "In many cases, the users paid an additional fee for the website to remove all of their user data, only to discover that the information was left intact and exposed."
The hacking incident allegedly exposed the names, addresses, emails, message history, and credit card transactions from March 2008 to June 2015 stored in over 2,500 files. The compromised data were posted publicly online on Tuesday, the report details.
The lawsuit, however, is not seeking damages from the hackers who exposed the users' information, the law firms added.
In the wake of the hacking issue, Ashley Madison released a statement saying membership with the cheating website does not automatically prove that a user had extramarital affairs.
Ashley Madison's main business involves facilitating extramarital relationships. Its slogan, which is reflected on its website, says "Life is short. Have an affair."
Meanwhile, lawyers in Missouri, United States have also filed a class-action lawsuit in the U.S. District Court against Ashley Madison. The suit is seeking over $5 million in damages.