Asian American Christian Couple Accused of Killing Adopted African Daughter in Qatar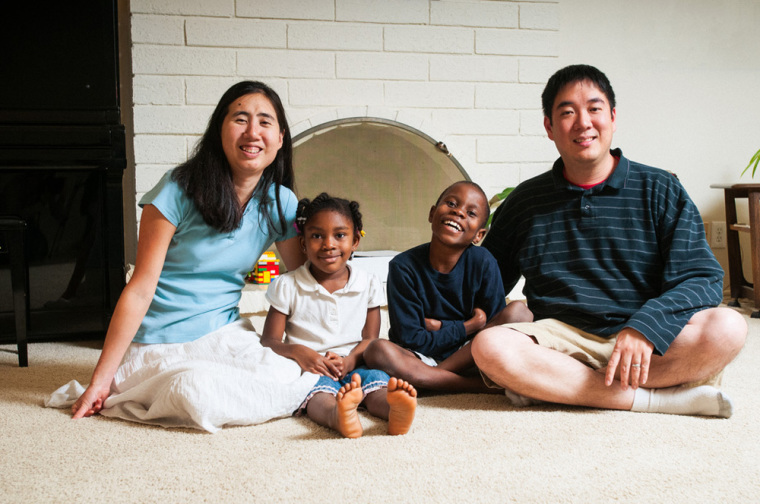 An Asian American Christian couple has been accused of killing their eight-year-old adopted African daughter by authorities in Qatar, who allegedly questioned why the couple chose to adopt children who were not "good-looking" or shared their "hereditary traits."
The California Innocence Project, which is assisting The David House Agency in representing the couple, Matthew and Grace Huang from Los Angeles, who have been charged with murder and human trafficking, says the couple was wrongfully imprisoned. If convicted they will face the death penalty.
The organization reported that the Huangs' eight-year-old daughter, Gloria, whom they adopted from Ghana in 2009, died unexpectedly while they were in Qatar from an eating disorder.
"This is a case of faulty science and what appears to be racial and cultural misunderstandings by the Qatari officials about American norms regarding international adoptions and homeschooling," said CIP in their report.
"The Qatari officials have to date refused to acknowledge that mistakes were made and the Huangs have been imprisoned in Qatar for nearly six months. There has never been a case like this in the State of Qatar. Their trial, at which the death penalty is sought, has just recently begun," the organization noted.
"Since moving to Doha, Matthew and Grace have not only experienced the loss of their daughter, but they are now left to struggle through a foreign court that doesn't seem to understand why they would have even adopted special needs children from Africa," Daniel Chin, Grace Huang's brother, noted in a statement released by a family spokesman.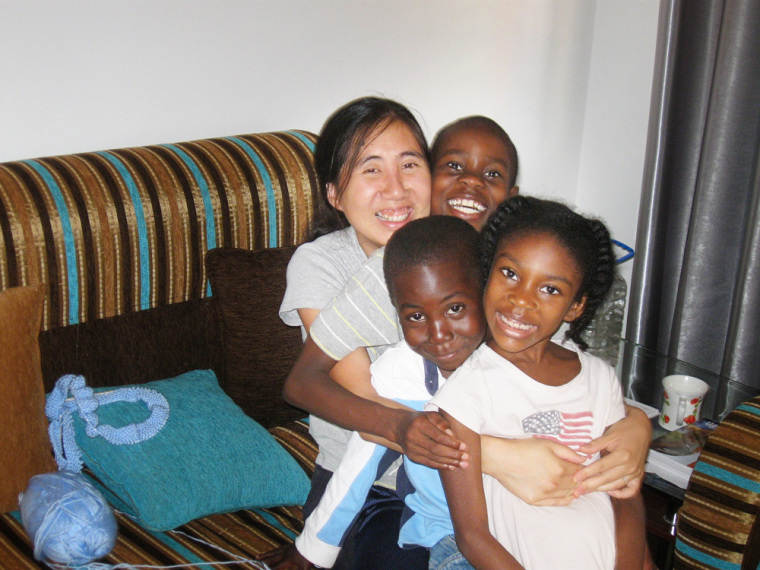 The Huangs have been living in Qatar with their three young children, all adopted from Africa, since 2012, where Matthew Huang, a Stanford-trained engineer, has been helping the country prepare for the 2022 World Cup.
Gloria died suddenly on January 15, 2013, and according to the report: "Gloria had not been ill, at least not outwardly so. Everyone who saw her in the days before she died thought Gloria was a normal, healthy eight year old. What many did not know, however, was that Gloria had a series of eating issues tracing back to the time of her adoption and that likely were triggered by the extreme poverty she endured at an early age."
The Huangs say they were aware of Gloria's eating disorder and had been educating themselves as best as possible to deal with their daughter's issues.
The CIP argues that Qatari police approached the case in a misguided manner from the outset, which could prejudice the outcome for their clients.
Qatari police notes the CIP's report: "Found the family situation inherently suspicious. For example, the investigative police reports repeatedly suggest that Matthew and Grace could not have had a legitimate reason to adopt children who were not 'good-looking' and who did not share their 'hereditary traits.' The investigative reports theorize that Matthew and Grace 'bought' their children in order to harvest their organs, or perhaps to perform medical experiments on them."
These suspicions, argue the legal experts, are grounded in cultural incompetence.
"Investigators in Qatar understandably are very concerned about human trafficking. But it appears they did not know that adoptions of children from other countries and other racial backgrounds is common in the United States," notes their report.
The report further details allegations that the Huangs starved young Gloria to death, but argue that they are extremely far from the truth.
"She (Gloria) played with her siblings, went to church, rode horses, and loved her family. And her parents loved her. The Qatari police may have been justified in investigating Gloria's death. But facts refute the charge that the Huangs starved their daughter or that they had adopted her for illegitimate reasons. The continued detention of American citizens Matthew and Grace Huang should end immediately," said the report.
Here is a related video: