Ask Chuck: How Do I Keep My New Year's Resolutions?


To learn Biblical answers to your financial questions, you can #AskChuck @AskCrown your questions by clickinghere. Questions used may be lightly edited for length or clarity.
Dear Chuck,
I'm closing out my year, thinking of goals for 2017. Do you think it's a biblical idea to make resolutions? And if so, do you have any advice on how to make resolutions that I can actually keep?
Ready For Change.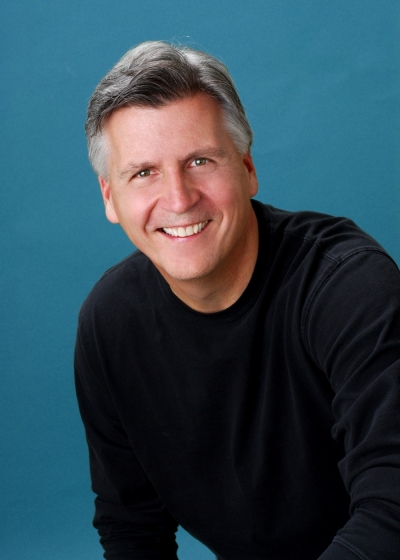 Dear Ready,
Yes, I think resolutions can be supported by Scripture and are an excellent idea!
For the past two years, my personal resolution has been to drink water only (plain or sparkling) in order to eliminate much of my sugar intake. Eliminating coffee, tea, juice and sodas has saved me money and helped me to be more disciplined in maintaining my health. By God's grace, I have been able to keep my resolution, so I definitely have some advice for you!
Making plans and setting goals are really vital for achieving any plan, and the Bible has a lot to say about it.
Proverbs 29:18 observes, "Where there is no vision, the people perish."
In this case, a vision is an expression of a better future. But many of us have trouble with follow through and our commitments to complete our goal or vision fall by the wayside.
Forbes magazine recently reported that about half of Americans will make New Year's resolutions but only about eight percent keep them. Ninety-two percent will fail to follow through for the full 365 days! One of the problems, as I see it, is that too often our plans don't take into account the goals that God has for us or our capacity to tackle multiple, difficult goals.
"Many are the plans in a person's heart, but it is the Lord's purpose that prevails," says Proverbs 19:21.
Here's my advice on how to make New Year's resolutions that you can actually keep:
Talk to your Creator: Spend time in prayer, asking God what He wants you to focus on. To truly change your life, you're going to need the power of God acting on your behalf, so take time to talk with the Lord about your life.
Remember Proverbs 16:9, "The heart of man plans his way, but the Lord establishes his steps."
This new year may be a great opportunity for you to be more disciplined in reading Scripture as well. The God is Faithful email devotional provides encouraging biblical principles and financial advice to your inbox every morning!
Write down your plan: Take the time to create a definable goal with practical steps toward achieving it. Often we make vague promises to ourselves about "losing weight" or "learn to play guitar," but we don't think through what it takes to actually do it. For instance, we need to add steps like going three times a week to the gym or signing up for guitar lessons. Jesus advised that big plans without careful planning are doomed to fail.
In Luke 14:28-29, we read: "Suppose one of you wants to build a tower. Won't you first sit down and estimate the cost to see if you have enough money to complete it? For if you lay the foundation and are not able to finish it, everyone who sees it will ridicule you."
Sit down and count the costs to achieving your goals, make a careful plan ... and prepare to pay the costs! Crown has some wonderful, free resources for you to establish a goal and make plans to stick with it.
Clear Obstacles That Distract: Remember, we all have a lot of things in our life to manage. To stay focused, make a plan to succeed by choosing only one goal and then consider whether you need to cut out some things to truly achieve this dream. In Matthew 13, Jesus told the parable of the sower who spread seeds on all kinds of soil and not all produced a harvest. Some of it fell into the weeds and got choked out (anyone who has a garden understands what that looks like).
Jesus' disciples asked him to explain further, and he said in verse 22, "The seed falling among the thorns refers to someone who hears the word, but the worries of this life and the deceitfulness of wealth choke the word, making it unfruitful."
In a general sense, the seed failed to grow because other things had a stronger hold. Give your life a house cleaning so that your old patterns don't prevent you from achieving your goal. If you have a financial goal, download our free DIY Renovation Guide. It is full of practical steps to get you on the right track.
Find a friend: Begin tackling your goal by getting advice from those whom you admire and trust.
Proverbs 15:22 says, "Plans fail for lack of counsel, but with many advisers they succeed."
In the book of Ephesians, Paul writes about the gift of the fellowship of believers who are one of God's blessings to us. Going it alone won't work for most significant accomplishments.
Or as it says in Ecclesiastes 4:9-10: "Two are better than one because they have a good reward for their efforts. For if either falls, his companion can lift him up; but pity the one who falls without another to lift him up."
Find someone to lift you up when you stumble toward your goal ... and do the same for someone else.
Celebrate your achievements: Depending on your resolution, it may take a longer amount of time to reach your goal. Don't wait for the end result before you allow yourself some satisfaction — celebrate milestones along the journey. David was a warrior king and fought many battles during his lifetime, but he didn't wait for the war to be over to appreciate the victories when they came. Take time to stop and celebrate the small victories as you progress towards your goal and the God who has helped you make progress.
"But may the righteous be glad and rejoice before God; may they be happy and joyful ... Praise be to the Lord, to God our Savior, who daily bears our burdens," Psalm 68:3,19.
The Money Map is a helpful resource that walks you through each step of your financial journey and gives you opportunities to celebrate along the way!
As Christians, we press on in hope, knowing that we are more than conquerors through Him who loves us. Don't allow any past failures to alter your certainty that with God, nothing is impossible. So make a God-directed resolution, take small steps every day, and persevere to victory in 2017!
OUR FREE GIFT TO YOU: If you're looking for a little encouragement in the year ahead, please accept this gift from Crown. You can receive practical principles and daily encouragement from God's Word in the God is Faithful devotional, sent straight to your inbox to consider what God has to say about our daily life.
To #Ask Chuck @AskCrown your own question, click here.
Chuck Bentley is the CEO of Crown, the largest Christian financial ministry in the world, founded by the late, Larry Burkett. He is an author, host of My MoneyLife- a daily radio feature and a frequent speaker on the topic of Biblical financial principles. Follow him on Twitter @chuckbentley and visit Crown.org for more help.