Assemblies of God 'Believing God for Greater Things' at 2013 General Council
Wilfredo De Jesus, Judah Smith, Robert Madu, Christine Caine Among Conference Speakers
Assemblies of God 'Believing God for Greater Things' at 2013 General Council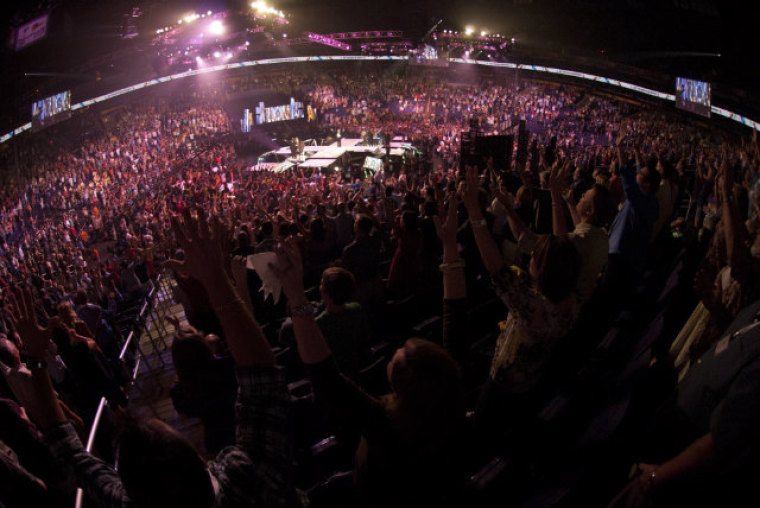 The Assemblies of God (U.S.) and 30,000 of its Pentecostal members are set to descend on Orlando, Fla, next week for the 55th General Council that carries the theme "Believe," and will feature Wilfredo "Choco" De Jesus, Robert Madu, Judah Smith and Christine Caine among its headline speakers.
"This council comes at a pivotal time in our history as it launches the church into our centennial year. We are grateful for God's blessing on the Assemblies of God for nearly a century," explained Dr. George O. Wood, general superintendent of the Assemblies of God, in a statement shared with The Christian Post.
"The AG in the U.S. has experienced growth for the last 22 years with much (of) that from those under 40 and minorities. While we celebrate the past, we are focused forward as we gather this council under the theme, 'Believe,' and challenge one another to 'Believe God for Greater Things.' We are asking God to empower us to communicate the gospel by all means possible to the ends of the earth."
A main feature of the 2013 General Council, scheduled to run August 5-9, will be the Influence Conference on the first two nights that aims to leave attendees "challenged, spiritually renewed, and ready to influence their world for Christ."
Conference hosts include Robert Ketterling, founding pastor of River Valley Church in Minnesota, and Herbert Cooper, pastor of People's Church in Oklahoma and noted by Outreach magazine in 2011 as one of 30 emerging influencers in Christian ministry.
Pastor De Jesus, whose New Life Covenant Church in Chicago is the largest Assemblies of God congregation in the U.S., and Robert Madu, a frequent conference speaker and on staff at Trinity Church in Texas, are the premiere speakers for the Influence Conference. Pastor Judah Smith of The City Church in Seattle, Pastor Dary Northrop of Timberline Church in Colorado, and Christine Caine, of Hillsong Church in Sydney, Australia and founder of the A21 Campaign, close out the conference the following night. Dr. Wood delivers on that same evening the keynote address to kick off the General Council.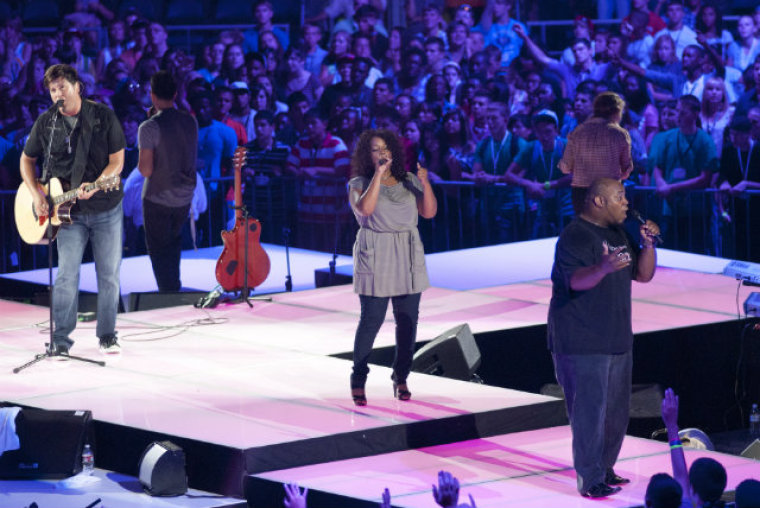 Former U.S. Attorney General John Ashcroft, Franklin Graham and Joni Eareckson Tada are also among numerous other speakers lined up for General Council, which will also focus on specific denominational issues, the election of officers, and other business.
"This council will see the introduction of number of innovative digital and print resources to equip church members, including interactive apps and websites to engage children in learning Bible stories as well as digital and print resources to inspire and challenge adults and youth in their faith," added Wood.
"New for this council is a 'Council NOW' app, designed to make access to General Council services and information quick and easy. Some of the app's features include breaking news and stories as they happen, live-streaming of multiple council sessions, schedules, maps as well as Twitter, Facebook and Instagram updates, and more."
The previous General Council, held in 2011 as it is a biennial event, has been surpassed in pre-registration numbers, according to organizers, with 15,000 students and leaders among those expected to attend this year's week-long meeting.
The Assemblies of God is one of the largest Pentecostal groups in the world with over 66 million members and the U.S. body counting 3 million members and adherents. The denomination was organized in 1914 by a coalition of Christian ministers.
More information about the Assemblies of God 2013 General Council can be found at the official event website: http://generalcouncil.ag.org.