Assemblies of God Reaffirms Partnership With Wycliffe After 'Son of God' Controversy
The Assemblies of God USA, the largest Pentecostal body in the world, has expressed its continued support of Wycliffe Bible Translators USA after the organization promised to act in line with recommendations made by a World Evangelical Alliance panel over its usage of "Son of God" and "God the Father" in Muslim contexts.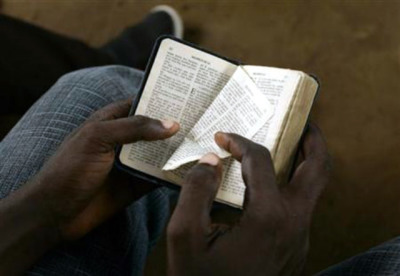 Assemblies of God World Missions Executive Director Greg Mundis wrote last week in a letter that his group "appreciates" Wycliffe and SIL's commitment "to abide by the recommendations of the WEA subcommittee."
"Now that a resolution has been reached, AG World Missions can continue its longstanding working relationship with Wycliffe Bible Translators in providing God's Word to the many millions who do not have it in their languages. We are confident that AG missionaries who are seconded to Wycliffe can continue to fulfill their obligation and commitment to essential Scriptural integrity in translation," Mundis' letter concluded.
Wycliffe Global Alliance (comprised of 105 member and partner organizations) and SIL International cooperate in helping to provide Bibles to communities around the world in need of Scriptures in their own languages.
Wycliffe thanked the Assemblies of God World Missions for reaffirming its continued support in a June 13 statement.
"We highly value our partnership with the Assemblies of God, and are grateful to them for reaffirming support for Wycliffe's work," said Bob Creson, president and CEO of Wycliffe USA. "We praise God for the continued support of the global Church during the WEA review and our implementation of its recommendations."
Last year, a World Evangelical Alliance panel gathered to review Wycliffe's and SIL's translation policies for the phrases "God the Father" and "Son of God," after Biblical Missiology accused the organization of stripping the divine familial terms in some Arabic and Bengali translations to avoid offending Muslim readers. The unofficial network of pastors, theologians, missionaries and linguists disagreed with Wycliffe's use of "Messiah of God" and "guardian" in place of "Son of God" and "God the Father," respectively. The controversy eventually led to the Assemblies of God and the Presbyterian Church (U.S.A.) questioning Wycliffe's and SIL's translation policies in regard to the issue.
The WEA review panel, led by Assemblies of God academic Robert Cooley and comprised of evangelical biblical scholars, theologians, linguists and missiologists from around the world, recommended 10 points for Wycliffe and SIL International to consider implementing in their translation procedures. Among the suggestions was how translators might best convey the familiar phrases and their meanings in Islamic cultures when "there is significant potential" for misunderstanding "father" and "son" when applied to God. In such cases, the WEA panel suggests the use of phrases like "heavenly Father" when referring to God, or "divine (or eternal or heavenly) Son" when referring to Jesus.
Wycliffe has previously asked "partners and supporters around the world to pray with us as we submit to the panel's recommendations and move into the implementation phase."