At 85 Years Old, International Evangelist Morris Cerullo Is Healed, Saved and Never Retiring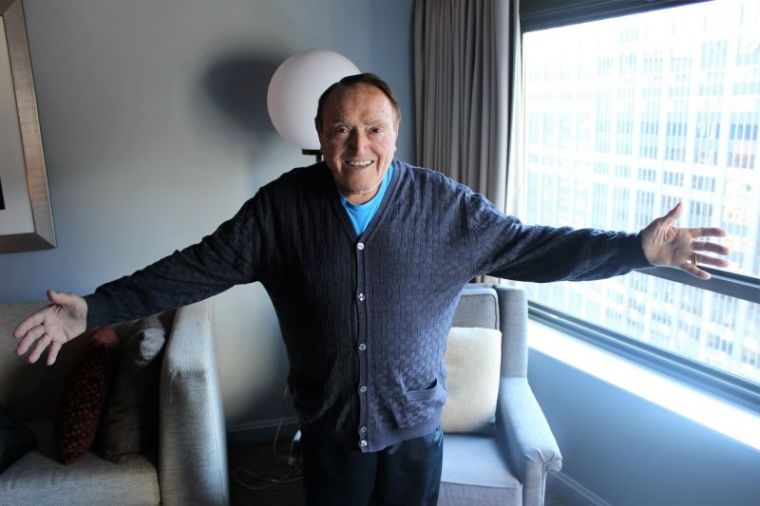 NEW YORK — If you saw him walking around high and happy, you would perhaps have found it difficult to believe that for about eight months in 2016, international Pentecostal evangelist Morris Cerullo was bedridden and needed a wheelchair to move.
High on the 43rd floor of the New York Hilton Midtown Manhattan Hotel on Wednesday, however, Cerullo explained from his suite how vasculitis — a family of uncommon diseases that feature inflammation of the blood vessels with no known cause — left him unable to move independently until miraculously in October, God sent him healing.
"This is probably the greatest miracle I've ever seen in my life. You know I've seen thousands and thousands of people miraculously cured but nothing like this. I was given up by the doctors. I was paralyzed, they had me in a wheelchair for maybe seven, eight months this year," Cerullo declared.
"I had my whole leg here eaten away," he said, rolling up his pants on his right leg to display his now healthy foot.
"I have pictures. I showed them on TV of the whole of my leg in the red. Raw. Way down. Deep inside. ... I was bedfast. No doctor could help me. So, what I did? God gave me an incredible miracle, and so you can see brand new flesh," he said.
It was another notch for God in the narrative of miracles controversial and otherwise that have marked Cerullo's ministry.
And at 85 years old, Cerullo, who has been in ministry for 70 years, traveled the world, and has written more than 80 books about God's miraculous moves, isn't done just yet.
In his latest book, an autobiography called The Legend of Morris Cerullo: How God Used an Orphan to Change the World available for just $10 on his website over the next two days, Cerullo gets even more personal.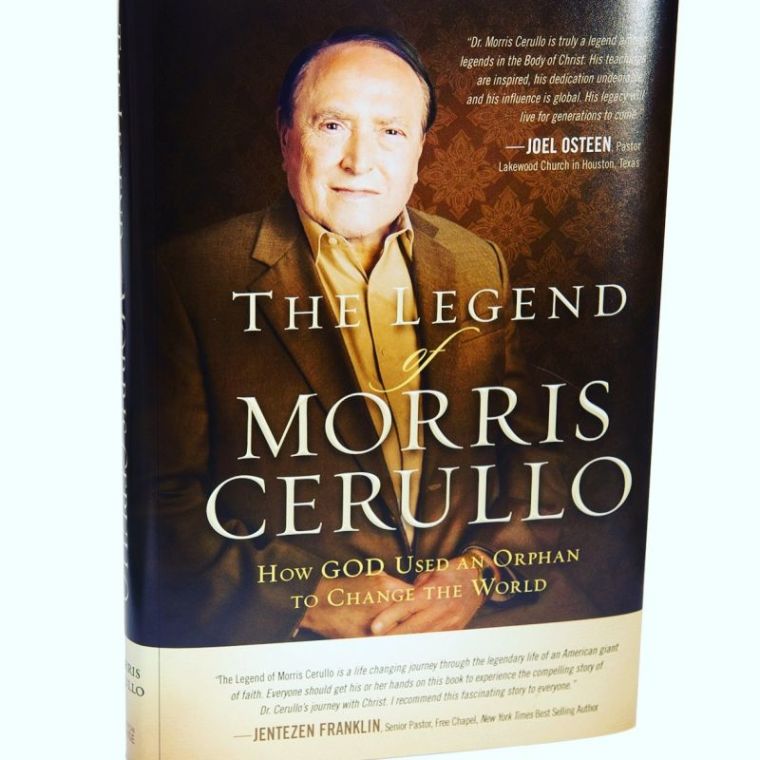 "The autobiography goes back to my roots. Most people they see Morris on the platform, I've been in India with 500,000 people in one service, and they see me up on the platform but they don't know the real me. And so, I wanted to let them know how I have experienced the grace of God in my own life," he said, shedding tears at the memories.
"How God took a little orphan boy who lost his mother when I was 2 years of age and had a drunken father who deserted five children, and how the hand of God, so mysteriously from the time he was a little boy, was on his life and how God led him through the Jewish Orthodox orphanages that I was placed," he said.
Since he got his healing in October, Cerullo says he has been back to God's business, traveling across the world with the Gospel again.
"I was healed in October and from there I went to Africa, I went to Brazil, I went to Peru, I went to Panama and I just now came back from Israel this November. And then from Israel I went to India, and then from India to Sri Lanka, home, and then to New York, here," he said.
"My doctors would tell you this is a miracle. They've never seen anything like it. You can imagine. ... I have pictures to show you, my whole leg, half of my leg eaten up. This is the most incredible miracle I've ever seen in my life. Imagine, I was paralyzed, I couldn't walk, now you can see. I can walk. It's amazing, it shows that the God we serve is alive," he said, beaming with pride and conviction.
Cerullo is also now working on cementing his ministry in a way that will ensure that even after he is dead and gone, his legacy will still be working to spread the Gospel.
Two years ago, in another hotel room somewhere in Chicago, God, he said, told him "son, do you know prophets never retire?"
God then gave him the idea for the Morris Cerullo Legacy and Training Center. It's a facility being built in San Diego, California, he said, that will be training evangelists from around the world long after he is gone.
"I went back up to my room, I fell on my face, I cried, 'God, was that you that I heard?' I was 83, and trust me, I was thinking of slowing down. I thought well, I've given God 70 years, I should slow down a little bit. I don't know my family, I don't know my children, I don't know my great-grandchildren, I've given You everything. So then on my face by that bed in Chicago the Spirit of God spoke to my heart and said, 'son, I don't want what I have given to you to die," he said.