Are Religious Children Less Generous Than Atheists?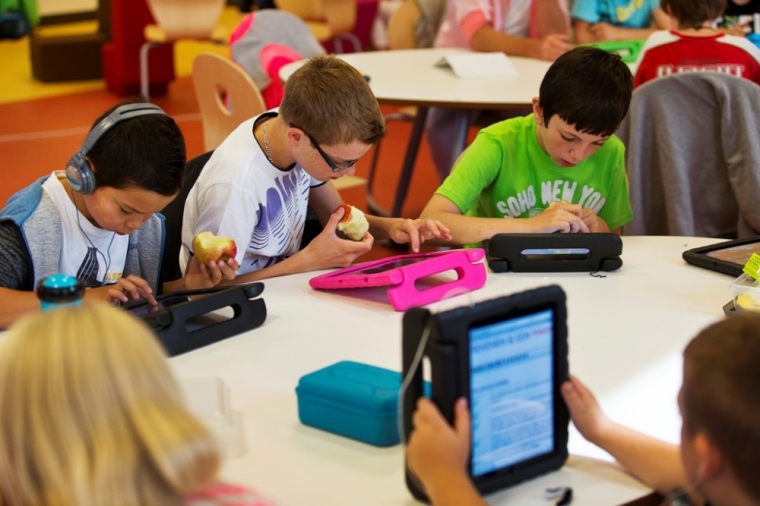 Children in religious homes are more punitive and less generous than their non-religious peers, claims a new study published in the journal Current Biology, saying they found no basis for the popular assumption that children from religious households are more altruistic and kind toward others.
"Our findings robustly demonstrate that children from households identifying as either of the two major world religions (Christianity and Islam) were less altruistic than children from non-religious households," state researches involved in the study, "Negative Association Between Religiousness and Children's Altruism Across the World."
"Moreover, the negative relation between religiousness and spirituality and altruism changes across age, with those children with longer experience of religion in the household exhibiting the greatest negative relations," adds the study, which involved about 1,200 children, aged between 5 and 12, in the U.S., Canada, China, Jordan, Turkey and South Africa. Roughly a quarter of these children identified themselves as Christian.
The study explained that the sharing of resources was with an anonymous child beneficiary from the same school and similar ethnic group. "Therefore, this result cannot be simply explained by in-group versus out-group biases that are known to change children's cooperative behaviors from an early age, nor by the known fact that religious people tend to be more altruistic toward individuals from their in-group," it argues.
The children were asked to play a game in which they had to decide how many stickers they would share with the peer. They were also asked to judged others' actions.
The study also claimed that religiosity affects children's punitive tendencies when evaluating interpersonal harm. "Interestingly, this result is in sharp contrast with reports that patterns of moral judgments made by subjects with a religious background do not differ from those who are atheists," it said, adding, "Research indicates that religiousness is directly related to increased intolerance for and punitive attitudes toward interpersonal offenses, including the probability of supporting harsh penalties."
The study concluded with the remark that more generally, their findings "they call into question whether religion is vital for moral development, supporting the idea that secularization of moral discourse will not reduce human kindness — in fact, it will do just the opposite."
A study conducted by the Pew Research Center in 2014 found that 53 percent of Americans think it's necessary to believe in God to be moral. However, this view is more common in poorer countries than in wealthier ones, Pew said.
"In 22 of 39 countries surveyed, clear majorities say it is necessary to believe in God to be moral and have good values. This position is highly prevalent, if not universal, in Africa and the Middle East. At least three-quarters in all six countries surveyed in Africa say that faith in God is essential to morality. In the Middle East, roughly seven-in-10 or more agree in Egypt, Jordan, Turkey, the Palestinian territories, Tunisia and Lebanon. Across the two regions, only in Israel does a majority think it is not necessary to believe in God to be an upright person."