Atheist Group Demands School District End Evangelical Group's Mentor Program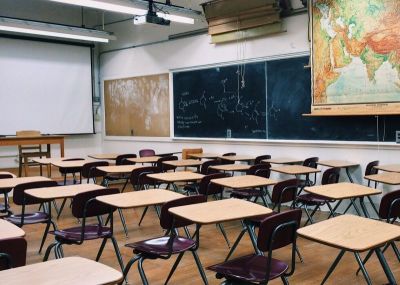 A Wisconsin-based atheist organization has demanded that a school district in South Carolina end a mentorship being held at an elementary school by an evangelical group.
The Freedom From Religion Foundation sent a letter to the Beaufort County School District on Halloween demanding that it terminate its partnership with Real Champions of the Lowcountry.
In the letter addressed to Beaufort County School Superintendent Jerry Moss, the FFRF specifically took issue with Real Champions' presence at Okatie Elementary School.
According to the letter, Real Champions tutors children one-on-one during the school day with an explicitly Christian message.
"It is well settled that public schools may not advance or promote religion," wrote FFRF Senior Counsel Patrick Elliot. "It is inappropriate and unconstitutional for the district to offer religious instructors unique access to its students."
"The partnership between a religious mentorship program and the Beaufort County School District impermissibly advances religion, communicates a message of school district endorsement of religion, and excessively entangles the school district and religion."
Jim Foster, director of communications for the school district, told The Christian Post on Monday that they were "looking into the complaint." 
A mentoring program created in 2000, the name Real Champions comes from the acronym Respect, Effort, Accountability, Loyalty with the stated mission of "a community where every youth experiences nurturing relationships and community support."
"Our mentors have made a positive impact on the youth we have served for the past five years. This is evident through improved test scores, improved classroom behavior, and improvement in self confidence," states Real Champions on its website.
"Our strategy for achieving this vision involves coaching people to use their gifts and talents to their fullest God-given ability, by speaking to various ministries and groups worldwide, and by partnering with businesses to develop effective leaders."
Real Champions has an official statement of faith, which declares that the Bible is the "infallible Word of God" and "the final and sole authority for all Christian life and practice."
"We believe that we are called to communicate the Gospel to everyone in our generation and nurture disciples, carrying out The Great Commission that our Lord Jesus Christ commanded," notes the statement.