Atheist Group Continues Legal Battle Against Texas School District's Board Meeting Prayers
Atheist Group Continues Legal Battle Against Texas School District's Board Meeting Prayers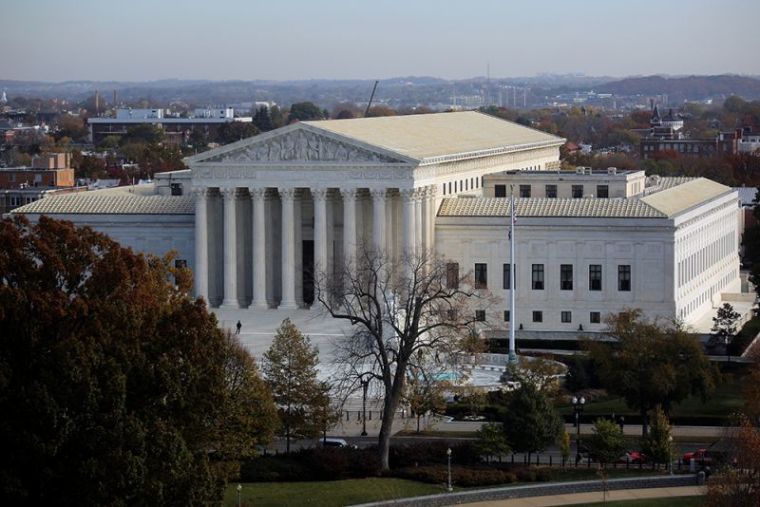 A Washington, D.C.-based secularist group is continuing its litigation against a Texas school district's prayer policy at public board meetings.
The American Humanist Association filed a reply brief on Monday to the U.S. Supreme Court in hopes of appealing a lower court's decision ruling in favor of Birdville Independent School District.
In their brief, AHA argued that their appeal should be granted because there was no consensus among circuit courts as to the constitutionality of Birdville's prayer policy.
"The lower courts fundamentally disagree on whether the legislative-prayer exception applies to school boards," read the reply brief.
"BISD advances no valid reason for awaiting another case to resolve the circuit split on this recurring constitutional question of nationwide importance."
Monica Miller, senior counsel for the AHA's Appignani Humanist Legal Center, said in a statement earlier this week that the school district's prayer policy was unlawful.
"The Supreme Court has repeatedly held that school districts may not subject their students to prayer and has never made any exception to this rule for school board meetings,"  Miller said.
"Forcing students to choose between attending board meetings in order to receive school credit or recognition for academic achievements and not attending only to avoid personally offensive religious rituals runs afoul longstanding constitutional principles."
In May 2015, the American Humanist Association filed a lawsuit against Birdville ISD and its school board on behalf of a former student named Isaiah Smith.
At issue was the school board's policy of allowing students to give one-minute prayers or other statements at their monthly board meetings.
In August 2016, U.S. District Judge John McBryde ruled in favor of the school district, citing the Supreme Court decision Town of Greece v. Galloway, which allowed for Christian prayers to be given at county commission public meetings.
In March, a three-judge panel of the Fifth Circuit Court of Appeals unanimously upheld the district court ruling, with Judge Jerry E. Smith authoring the opinion.
"Because the practice falls more nearly within the recently reaffirmed legislative-prayer exception to the Supreme Court's Establishment Clause jurisprudence, we affirm the summary judgment in favor of the school district and, in the accompanying consolidated appeal, we reverse and render on the denial of qualified immunity to the school board members," Judge Smith wrote.
"Although it is possible to imagine a school-board student-expression practice that offends the Establishment Clause, this one, under its specific facts, does not."