Atheist Group Forces W. Va. School to Remove Crosses From Memorial Honoring Late Teacher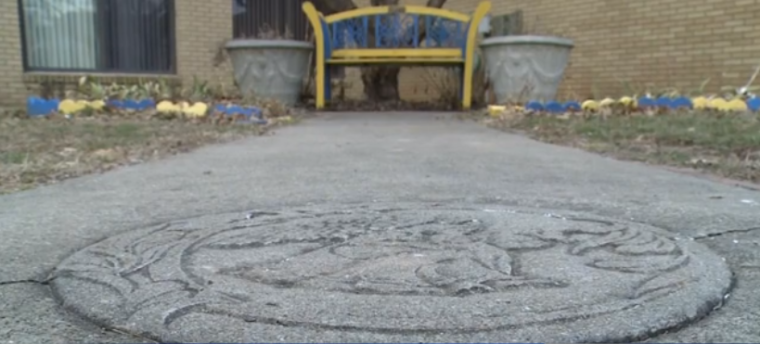 A West Virginia school has agreed to remove crosses that were part of a memorial honoring a teacher who died in 2004 following a complaint from an atheist organization.
Ravenswood Middle School, part of the Jackson County School District, was the site of a memorial that included crosses and angels.
In a vote taken Thursday, the Jackson County School Board decided to remove the crosses following a complaint from the Madison, Wisconsin-based Freedom From Religion Foundation.
"The memorial honors late teacher Joanne Christy who taught at Ravenswood Middle School for more than two decades," reported local media outlet WSAZ.
"At it's meeting Thursday night people spoke out in support of the memorial including Christy's widow."
After Christy died in a car accident in 2004, friends and loved ones built a stone memorial near the entrance of Ravenswood.
The FFRF recently learned of the memorial and sent a letter of complaint last month to the school district superintendent demanding that the "multiple Latin crosses" be removed.
"We are sensitive to the possibility that the crosses and angels are meant as a memorial," read the FFRF letter, sent on Jan. 20.
"However it is the school's constitutional obligation to find a religiously neutral means of expressing remembrance in a memorial display."
The FFRF letter also took issue with the school's apparent sponsorship of a live Nativity scene during the Christmas season.
Blaine Hess, superintendent for Jackson County, said in a statement released in advance of the Thursday meeting that the community disapproved of the FFRF complaint.
"The matter is certainly upsetting to a community which holds strong convictions in matters of faith," stated Hess last week.
"The complaint has been reviewed and initial direction has been provided to the schools involved which will move toward compliance with rulings of the U.S. Supreme Court."
Patrick Elliott, staff attorney with FFRF, said in an interview with local media that his organization was okay with angels remaining at the memorial.
"If there is an angel, that is more so a representative of that particular person. I'm not sure there would be a legal issue with that," said Elliot.