Former Atlanta Fire Chief's Suit Against City Granted Hearing at Federal Court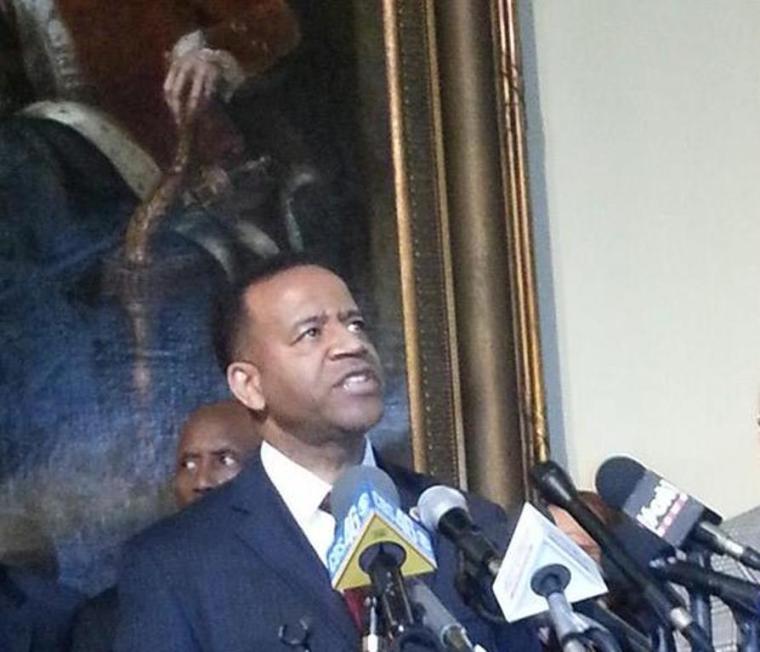 A discrimination lawsuit filed by Atlanta's former fire chief against the city on the basis that he was fired for publishing a book containing his Christian views on homosexuality, will be heard in federal court after a judge refused the city's request to dismiss the lawsuit on Wednesday.
Former Atlanta Fire Chief Kelvin Cochran, an evangelical Christian who previously served as the Obama administration's Administrator of the United States Fire Administration, was suspended without pay for a month and ordered to complete sensitivity training last November by Atlanta Mayor Kasim Reed after he self-published a book he wrote on his own time titled, Who Told You That You Were Naked?, for a Bible study at his church.
The book included just two passages in all 160 pages that were critical of homosexuality, calling it "vulgar" and "the opposite of purity." In addition to publishing the book, Cochran distributed about 20 copies of the book to people at work. City attorney Robert Godfrey has stated in the past that action was taken against Cochran after some employees complained to city council members.
After returning to work following his suspension in January, Cochran was informed that he was fired
Although Mayor Reed has maintained that Cochran was not fired for his religious beliefs but rather on the basis of "judgement," "management skills," and for not following "his employer's rules for outside engagement," Cochran did not buy Reed's explanation and filed a federal civil rights discrimination lawsuit against his former employer for violating his First Amendment rights.
In a quest to get the lawsuit dropped, lawyers for the city argued in a U.S. District Court in Atlanta on Wednesday for why the case should be dismissed.
However, U.S. District Judge Leigh Martin May rejected the city's request and explained that Cochran's discrimination claims against the city are plausible and the lawsuit must go forward.
"The judge's decision to allow the lawsuit to go on is extremely significant," David Cortman, a senior council with the Alliance Defending Freedom, the legal group representing Cochran, said.
"The city was looking to say there's no validity to this case — we were just in firing him, and the court doesn't even have to let the case go forward — and the court rightly rejected that and said no, there's enough evidence here to move forward."
Cochran's attorney Kevin Theriot added in a statement that Cochran's case is imperative for setting a precedent to protect the freedoms of city government employees.
"Never mind that the city's investigation failed to turn up a single instance of discrimination against anyone by Chief Cochran, who served faithfully as a firefighter for 34 years. Holding the same beliefs about marriage that folks from all major religions have held for millennia means you can't be a public servant in the City of Atlanta," Theriot said in a statement.
"At a time when school officials are commissioning tattle-squads to squash free expression on campus, it's encouraging to know that some government actors still understand the U.S. Constitution," Theriot added. "There is still a long way to go in obtaining justice for Chief Cochran, but thankfully, the federal judge understands that religious speech and belief is still protected – even at work. Censoring what the Bible has to say about marriage makes no more sense than banning what the Bible says about Christmas."