Author Captures 'God's Vision for Diversity' While Being a Small Minority in a Mostly White Southern Church
Author Trillia Newbell, an African-American woman who began attending a predominantly white 200-member church more than a decade ago shares her experiences in her recently released book, Unity: Captured by God's Vision for Diversity.
Newbell, who resides in Tennessee, writes in that she was initially attracted to the church by warmth of the congregants, the seriousness with which the leaders grappled with theology and doctrine, and the growth that her own faith experienced.
Yet, she could hardly ignore the fact that she was part of the only 5 to 10 percent of the total African-American population at the church.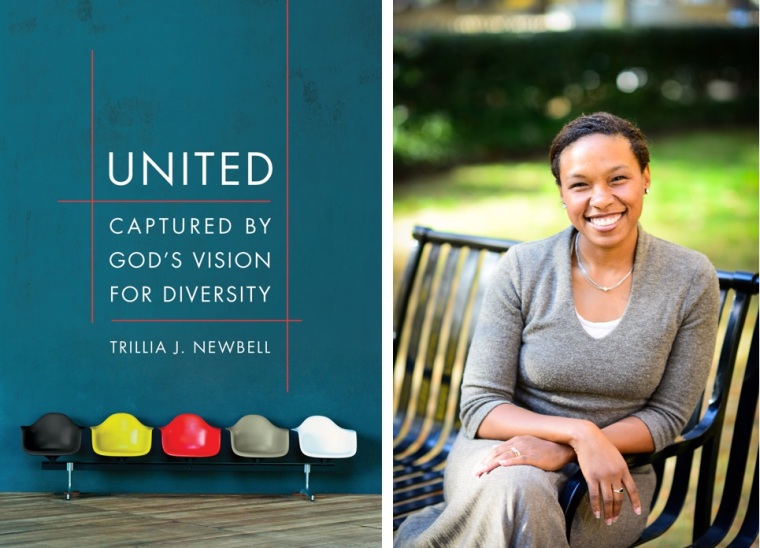 "I was one of ten to twenty African-Americans in my church when I first began attending," writes Newbell. "…I was the only black female church member who attended the college ministry and there were no black males. There were an underwhelming three black males in the singles ministry and, again, no females at the time."
Though the church's demographics mirrored the local region, Newbell acknowledged the awkwardness that came with being one of the few African-American women congregants.
"Curiosity got the best of some of my friends, and they inquired about how my skin would react in the sun, and my politics. Some assumed I was a Democrat because I am black," writes Newbell, who rather than getting offended "loved answering these questions because my blackness is an important aspect of who I am."
Yet, there Newbell acknowledged that she had many unspoken fears about how her race played into her identity at the church. For instance, like many of her peers, Newbell possessed a strong desire to get married. Unlike her friends, she experienced a strong anxiety about whether she could meet her husband at church.
"Most of my friends weren't battling this. They were white in a white church with white men. Sure they struggled with the desire and longing for marriage and the need to wait, but they didn't have the added fear of wondering if they'd be accepted due to their skin color," she writes.
Despite anxiety about whether her fellow Christians truly understood what her experience as an African-American woman in the South in her church was like, Newbell nevertheless stayed at the church, resolving to harness her personal passion for diversity, a call for which she found ample support in the Bible, and make it a value her own life reflected.
Newbell also considered Christ's love for the Church as a compelling and challenging reason why she could continue to invest in her congregation.
"When I first became a Christian, I might have been able to find a local church in which everyone looked like me, in which each aspect of the worship was exactly how I'd desire, in which other aspects of church life I could fully relate to, and in which sound teaching was proclaimed? But is that all what we are after? ....Does God call me to be comfortable and fulfill all my needs? Even though I was a young Christian, I knew that I wasn't called to be comfortable," Newbell writes.
Newbell currently works as a consultant for Women's Initiatives at the Southern Baptist Ethics and Religious Liberty Commission. Despite the denomination's past approbation of slavery and Jim Crow South, Newbell said she was "encouraged" about where she observed her fellow Christians heading.
"I'm not totally surprised by anyone's history because it was the whole United States that held to Jim Crow laws and really anti-people laws," said Newbell. "For me, it's not been much of a surprise, and I'm surprised when there isn't in an institution that hasn't experienced some sort of a racial divide or confusion."
The "Lord is moving and doing great things," noted Newbell, pointing to Fred Luter, was elected in 2012 as the first African-American President of the Southern Baptist Convention, and her own boss, Russell Moore, who she calls an "advocate for racial reconciliation."
Newbell still seeks to push Evangelicals as a whole to do a better job of catching "God's vision for diversity." One tangible way that might look could be including more minority speakers at Christian conferences.
"Most of them are pretty white," Newbell said, laughing. "I see an effort [on the part of conference organizers.] I have a real hard time hitting 'em while they're down. I kind of want to encourage them, 'Okay, you know that this needs to happen." Obviously, it's so homogenous across the board. I think if they are making an effort – and I've seen some people say 'Suggest some people to me' and then they get suggestions and I see that happening and that really encourages my faith.
Newbell noted that members of the Church from divergent backgrounds come together, it reinforces that the "most important commonality of Christians is Jesus."
"It would be encouraging if people caught a vision for the beauty of diversity in all of life," Newbell told The Christian Post. "We (Christians) are a body, so it is worth pursuing and we need to be intentional about it. It's something that you have to actively pursue — it's not just going to happen. And if it does just happen, okay, well that's great, that's the Lord, you still have to be intentional to know your neighbor and to love them if they're in your congregation."