Average Age of Pastors Now Much Closer to Retirement: Barna Study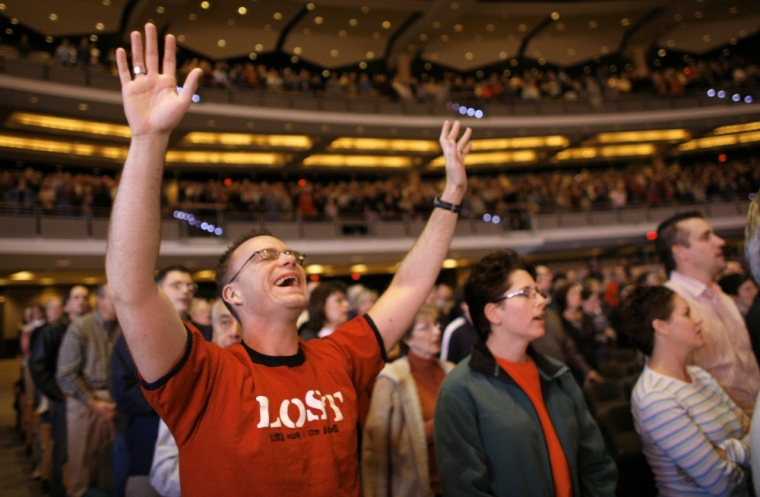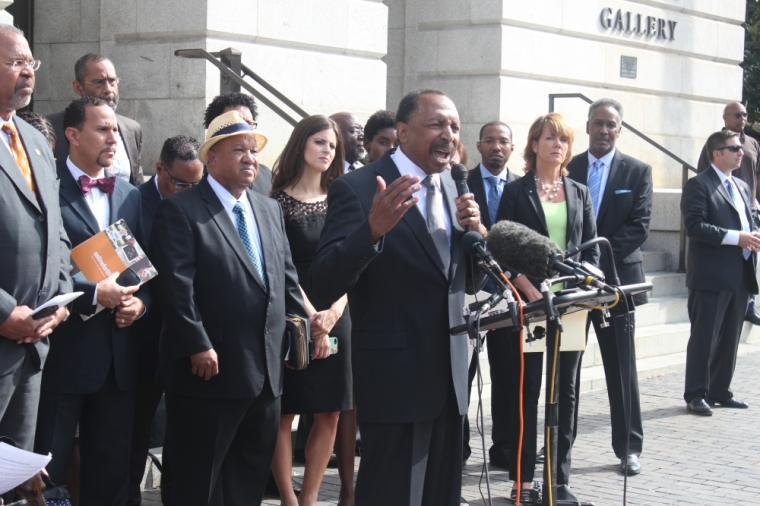 View Photos
The average age of Protestant pastors in the United States has increased by a decade over the last 25 years, putting it just six years below the current Minimum Retirement Age of 62, according to a recent study by the Barna Group.
In discussing the study, The State of Pastors 2017, which was done in partnership with Pepperdine University, Barna President David Kinnaman called the data on aging clergy significant.
"When it comes to church leadership, this is one of the more significant findings that we will talk about today ... the average age of today's Protestant leader in the last 25 years has gotten 10 years older. In 1991 when George Barna wrote his book, Today's Pastors, the typical pastor was 44 years [old]. And now, just 25 years later, the typical pastor is 54 years old," said Kinnaman. "This is a critical issue if we're going to have the ranks of young leaders filling the pipeline of spiritual leadership today."
The study, which involved interviews with more than 14,000 pastors over three years, found that only about 1 in 7 pastors was younger than 40.
In an earlier report addressing aging clergy, LifeWay President Thom Rainer indicated two main reasons why pastors have been reluctant to leave the pulpit.
"Frankly, the most common reason for pastors and staff holding on to their current positions is financial. Like their peers in the secular world, the Great Recession took its toll on their retirement accounts. Even worse, too many did not prepare financially for retirement at all," he wrote.
"Another reason for delayed retirement is boomers' perceptions of old age. Most view old age beginning in the early 70s rather than 65," he added.
The Barna study mined data from pastors in the areas of self, church and culture. Pastors were asked questions looking at issues such as how they are growing spiritually, whether they liked working with a board of elders, how do they respond to crises, and their assessment of the toughest challenges in pastoring in today's society.
Surprisingly, according to the researchers, the data also showed that a majority of pastors, some 70 percent of them, felt their family relationships were excellent. This is a far better result than the report coming out of the general population. About 60 percent of pastors married with children also reported excellent family relationships.
"We find that a lot of pastors are doing pretty well, it is not to say that every pastor is doing perfectly and we have a great responsibility to listen to this data and determine how it is that we can support pastors," Kinnaman said.
"Pastoring is exhilarating. It is also really, really hard. My dad is a lifelong pastor, Gary Kinnaman ... and I know firsthand some of the challenges and pain and opportunities, the great thrill of leading," he said, noting that the study is dedicated in part to his parents.
When it came to how well pastors are doing spiritually, some 88 percent of pastors felt they were in "excellent" or "good" condition. And some 67 percent of them reported "excellent" or "good" physical health, while some 50 percent of them felt financially secure.
Despite the predominantly positive outlook for pastors revealed in the research, however, the data also highlighted areas where there are struggles.
The longer pastors were in ministry, the more likely they were to experience doubt, the data revealed. About 20 percent of pastors struggled with addiction, nearly half reported facing depression, 76 percent of them knew a colleague who quit ministry due to stress, and just over 25 percent reported marriage problems or parenting issues.
One of the key themes highlighted by the research is that it has become more difficult to preach and teach in an age of skepticism and distraction where people are fact-checking sermons. Changing attitudes about the Bible has also made pastoring more complex. The new generation is thinking different things about church and media, and people are attending church fewer weekends per month.
"It may come as no surprise to you that there is a huge amount of skepticism and indifference to today's faith leaders. We might think about it as there is an impregnable wall of indifference that a lot of people have about pastors," said Kinnaman who noted that "resilience is the antidote to living and leading in a culture of complexity."
Retired U.S. Army Gen. Stanley McChrystal, who wrote Team of Teams: New Rules of Engagement for a Complex World, a book that examines what it means to be resilient, said pastors will have to abandon linear thinking when it comes to doing ministry in a world that is becoming increasingly complex.
"We sometimes throw the word complexity and complex out as though they are synonymous. And they are very different. If you think about our lives, most of us, we grew up in a world that was based on being complicated, and really you can go back to the beginning of the industrial revolution.
"And complicated means that something can be difficult to understand but the relationship between cause and effect can be figured out. You may need to study it, you may need to bring in experts ... but at the end of the day, you can dismantle the problem. You can craft a solution to that problem. You can predict what's gonna happen and you can move forward," he said.
"We've entered an era where the relationship between cause and effect is no longer possible to figure out because you can only do it in a rearview mirror. And the reason is, there are too many interdependencies, there are more variables than ever before and everything is sped up. So, as a consequence, what you have is this impossibility to predict something in the future. And so, your approach to dealing with complexity has to be different," said McChrystal.
"You can't sit back, craft a perfectly mechanical organization to solve that repeatable but same problem. Instead you've got to go at things understanding that you're gonna have to adapt to constantly changing conditions that are not possible to forecast and that you're gonna have to react to them and adapt to them as effectively as you can, as quickly as you can."
The challenge pastors need to overcome, he said, is their ability to adapt.
"We do tend to think linearly. And we tend to think things that have happened a certain way in the past are likely to happen that way again, and we're constantly disappointed with that. And so, we create decision making processes, we create strategies, we create plans, we craft organizations to deal with that predicted challenge.
"Then, the challenge turns out to be very different. And so, what we find we try to do, at first, is that we try to use this mechanical organization that worked well for our parents and our grandparents and now we try to use it by cranking it faster or by pushing and pulling. And we find that it just won't work and we think we're not working as hard as they were or maybe we're not quite as smart as they were," he said.
"The game changed. With the rise of information technology and other technologies which sped things up and brought more variables, we're playing an entirely different sport than we were playing, most of us, even in our younger years. And so, as a consequence, we've gotta approach it differently," he added.