Fastest-Growing Churches Have Modern Worship, Teach Literal Interpretation of the Bible: Study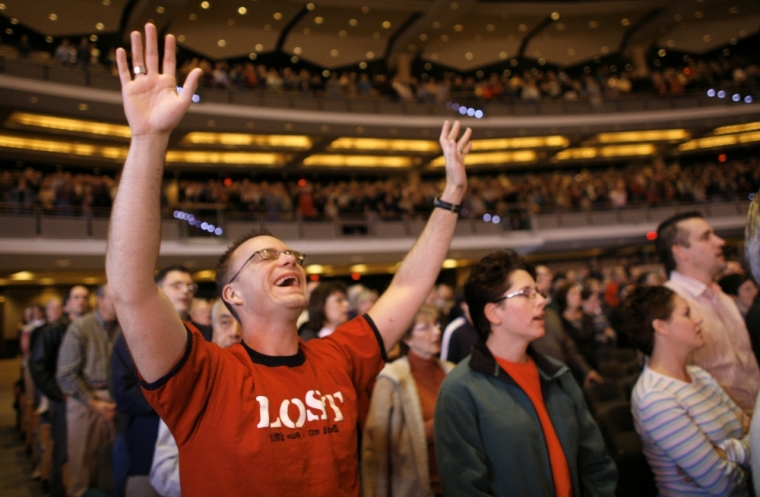 A Canadian study has found that Mainline Protestant churches that have both modern worship services and teach a literal interpretation of the Bible grow faster.
The Canadian researchers who authored the study, "Theology Matters: Comparing the Traits of Growing and Declining Mainline Protestant Church Attendees and Clergy," surveyed 2,225 churchgoers in Ontario, Canada, and interviewed 29 clergy and 195 congregants. The study will be published in next month's issue of the Review of Religious Research.
"This study was important because it quantified empirically something that evangelical renewalists have been saying for decades — theology matters," said the Rev. Tom Lambrecht, vice president and general manager of Good News Magazine, a United Methodist publication, in an interview with The Christian Post. 
Lambrecht, who served for 29 years as a United Methodist minister in Wisconsin, told CP that people who are interested in the things of God "want spiritual substance, not just a feel-good message or the opportunity to engage in community service." The Church, he said, has to to be distinct from and offer more than local civic associations and charities. 
A solidly Orthodox Gospel that motivates churches to adapt their worship life and ministries to engage the next generation more effectively will be one where the message remains the same, but the means of delivery look different.
The study also showed that services at growing "churches featured contemporary worship with drums and guitars, while declining churches favoured traditional styles of worship with organ and choir." 
"The use of contemporary Christian worship music is an example of that adaptation," Lambrecht said. "It has been around for over 40 years, yet some churches still resist making that adaptation." He added, however, that he's seen examples of churches that have more traditional styles of worship that are also yielding growth.
Pastor John Daffern who leads a Southern Baptist congregation in Columbus, Mississippi, calls himself "an apologist for the modern church."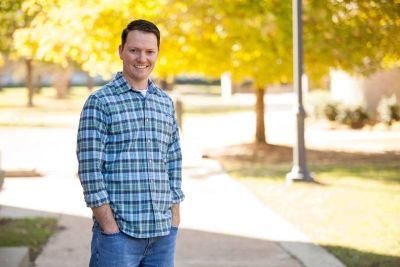 "I pastor a church that fits that mold," said Daffern, who leads MTV Church, in a recent interview with CP after he read some of the study's findings.
"We are theologically conservative, according to that study, and yet we are unashamedly modern and we are in a sustained period of growth in our church, and that is in direct contrast to many of the Mainline churches and even some evangelical churches.
"And I think the wisdom of that study is the two parts. There does need to be a modern sense of an expression of the faith while at the same time a conservative, Orthodox view of Christianity," he added.
Daffern said he believes that what church growth comes down to is how man-made controls are applied and both liberals and conservatives do that in their own way.
"For those who would say that we want to liberalize the tenets of Christianity and pick and choose which parts we are comfortable with and which parts we aren't, that's man exerting control over the theology," Daffern said.
"In the same way, a conservative theology yet a traditional approach is still trying to exert man-made control over religion, but it's not over the theology but over the cultural expression," which amounts to an approach which he describes as leaders saying, "Hey, we're going to stick to the Bible but we're going to pretend that it is the 1950s or the 1960s."
Those man-made controls rob the supernatural aspect out of Christian faith, he asserted.
Lead researcher of the study, David Haskell, said in an interview with The Guardian earlier this month that Christians who rely on a fairly literal interpretation of the Bible, "are profoundly convinced of [the] life-saving, life-altering benefits that only their faith can provide, [and] they are motivated by emotions of compassion and concern to recruit family, friends and acquaintances into their faith and into their church."
The study also found that only half of the clergy interviewed who are presiding over declining churches agreed that it was "very important to encourage non-Christians to become Christians," whereas every member of the clergy in a growing church felt that way.
A whopping 93 percent of clergy and 83 percent of worshipers from growing churches believed in the literal bodily resurrection of Jesus Christ, compared to 67 percent of worshipers and 56 percent of clergy from declining churches. One hundred percent of clergy and 90 percent of worshipers from growing churches believe God does miracles in response to prayer, whereas only 44 percent of clergy and 80 percent of worshipers from declining churches say so.
"One of the reasons that people are drawn to modern churches is because people don't want to be part of a monument." Daffern asserted. "They want to be part of a movement. One of the greatest beauties of Christianity is that it is living and active."
"In my world, as a Southern Baptist pastor, I tend to deal with churches that have a conservative view of the Bible yet a very traditional mindset, often times it is monument to a bygone era of what they imagine to be the golden age' of Christianity in America."
Such churches are perfectly poised to come back were the 1950s ever to return, he mused.
However, the problem with some more modern churches, he added, is that people sometimes make the modern expression itself an idol of sorts.
"But the key is to be modern enough while not being a mere imitation of everything else around in culture."