Ayesha Curry Says Family's Faith in Jesus Got Them Over Hurdle of NBA Finals Loss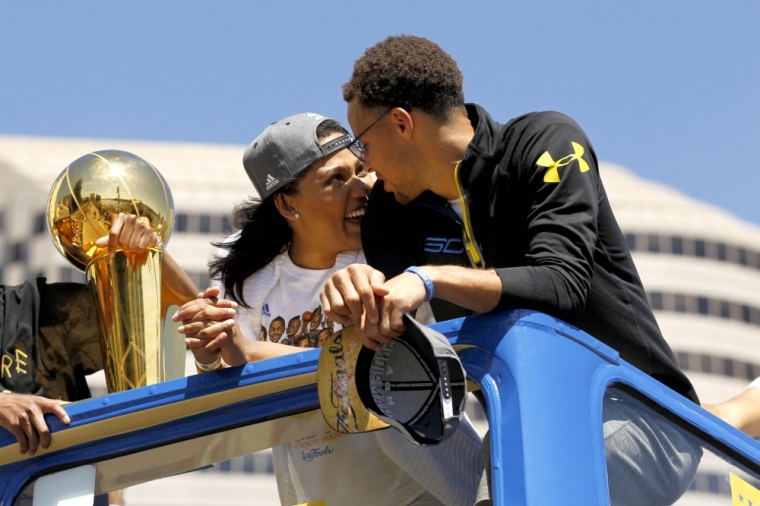 While it was hard for Steph Curry to hide his disappointment when his Golden State Warriors lost the NBA Finals championship to the Cleveland Cavaliers last month, his wife, Ayesha, says it's their faith in Jesus Christ that has enabled them to accept it and move on.
"My faith is a foundation of everything that I do. It's what keeps our family strong and it's what keeps us going on a daily basis," Ayesha told Haute Living in the July issue of the magazine. "It's what makes the losses OK. Nothing is ever really that bad."
The budding chef and food entrepreneur admitted that she doesn't have many words for her husband about his loss, but insists "there is a bigger picture."
"It was such a long season that it was bittersweet. You do what you can," she continued. "Sometimes the outcome is not what you want it to be and that's what happened in this case. But life goes on ... there is always an opportunity to do it again."
In the moments following the Warriors' loss to the Cleveland Cavaliers, Curry's family chose to glorify God.
"Everything according to His plan always Glory to God," Ayesha wrote.
His sister, Sydel, who used the word "unbothered" throughout the 2015-2016 season in her tweets to fans, insisted that she, too, wasn't bothered by the loss because of God.
"God and family always stay consistent. That's why I stay unbothered," Sydel tweeted.
In the face of adversity when the Warriors were down 3-1 against the Oklahoma City Thunder in the Western Conference Finals, Sydel glorified God.
"Good game, bad game you always give God the glory for the ability to play," Sydel tweeted.
While gracing the cover of the new May/June issue of the Fellowship of Christian Athletes FCA magazine, Curry explained that his motivation for playing basketball was for something more than just winning.
"I've always been a believer that the Lord has put whatever talent in you, [and] whatever gift He has put in you, He wants you to get the most out of that. He wants you to succeed," Curry said. "He wants you to pursue and work and be passionate about it. It's not about getting any of the glory for yourself; it's all for His [glory]. That's where you have to keep perspective. Work at it and do all you can so you get the most out of yourself, but do it for His will."