Baby Survives After Being Abandoned in Storm Drain Near Stinging Red Ants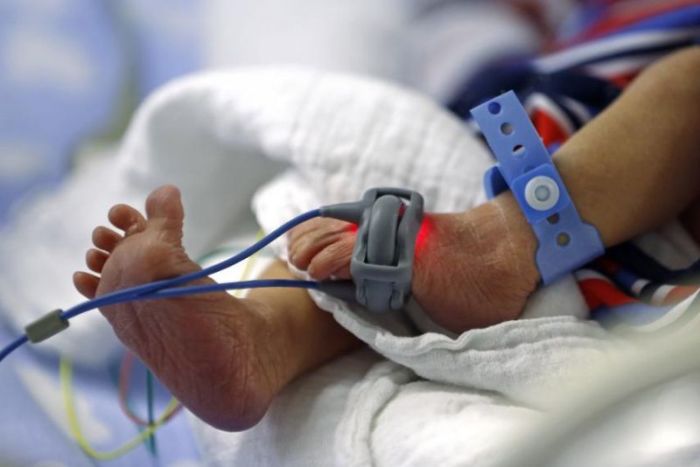 The woman who found and helped rescue a newborn baby girl left abandoned in a freezing storm drain surrounded by stinging red ants in South Africa has hailed the "miracle" from God.
"I honestly believe I was meant to find that baby by God as I usually take a different route on my dog walk but for some reason went another way," 63-year-old Charmaine Keevy said, according to MailOnline.
"I cannot help but feel that there is some sort of a plan and a purpose for that little girl's life — it is a miracle without a doubt."
Keevy explained that she was out early in the morning walking her dog, Georgie, in Port Elizabeth, South Africa, when he started barking at a storm drain duct in the gutter.
The woman, who is a boss at a catering company, said that she got down on her hands and knees and heard the baby's crying coming from inside the drain.
She waved down cars on the road until a motorist by the name of Cornie Viljoen pulled over to help. He took a steel bar from his car and helped Keevy open the concrete slab covering the drain.
Viljoen dropped six feet inside the drain, only to find himself being stung by a colony of red ants as he tried to pick up the baby.
"I didn't know if the baby was injured so I tried to pick her up very carefully and very slowly and she was so small. I just wanted to hold her for a while but I knew that she needed urgent medical help," the man said.
"The baby was lucky the red ants were higher up in the drain and not down at the bottom where she was," he continued.
"I just do not know why anyone could do this to a newborn baby but I was just so glad that we were able to help her and save her life. I told Charmaine to call the emergency services right away."
Keevy called the police, after which an ambulance arrived and took the baby girl to a local hospital for treatment.
Provincial Health Spokeswoman Sizwe Kupelo later explained that the baby, who still had the umbilical cord attached, was suffering from hypothermia and respiratory problems, though nurses believe she will survive.
Police spokeswoman Colonel Priscilla Naidu said that the only way the baby could have ended up in the storm drain is if someone deliberately removed the cement cover of the drain, climbed down inside and placed her there.
"There is a possibility that the person who did this may have come from outside the area and placed the child there. We are appealing for witnesses and the mother of this baby to come forward," Naidu said.
In a Facebook post last week, Keevy wrote: "Let us support the beautiful testimony that God is unfolding. Let us all see if we can spread this positive message as quickly as the negative messages we have been reading! God is Faithful. He is good ... He Loves her."
Stories of miraculous survival of babies have captivated residents in a number of countries, including one incident in China in February 2016 when a two-month old boy was pronounced dead and survived an entire night in a morgue before showing signs of life moments before he was to be cremated.
The baby, An An Lu, born two months premature in January in Jinhua, Zhejiang Province, had to spend 23 days in an incubator before his parents, surname Lu, were able to take him home.
The baby had showed signs of discoloration only a few days after returning home, and was pronounced dead by doctors after being rushed back to hospital.
Dr. Chen Shuanghua, a pediatrician at the Pan'an People's Hospital, said that the infant survived the night at the hospital's mortuary, set at a temperature of 10 degrees Fahrenheit, before hospital workers noticed him crying and breathing as they prepared the cremation.
"It's the first time I've seen this. It's a true miracle," the pediatrician said then.
"Having been a pediatrician for over 20 years, I can't really understand how this miracle happened," he added.