Bank closes Anglican vicar's account for opposing its promotion of trans ideology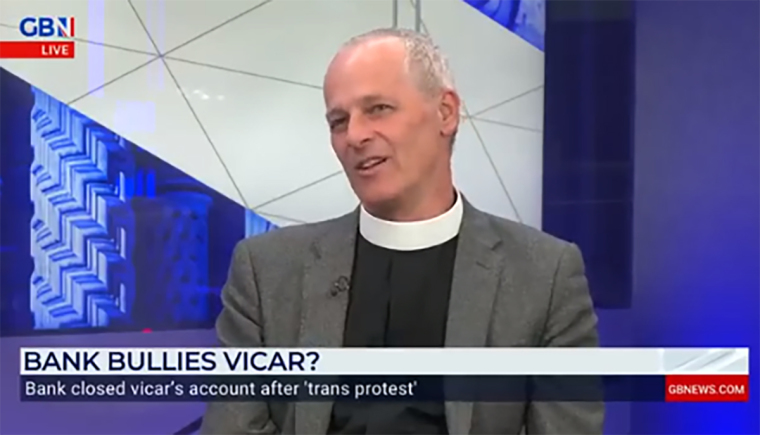 An Anglican vicar says his bank account was closed after he accused it of pushing trans ideology. 
The Rev. Richard Fothergill said he politely complained to the Yorkshire Building Society (YBS) that it was promoting trans ideology during so-called pride month, also known as the month of June. 
The U.K. Times reports that he received a written response four days later from YBS stating that his internet savings account was to be closed after 17 years.
The letter stated that YBS has a "zero tolerance approach to discrimination" and that his feedback was "not tolerable." 
It also claimed that its relationship with Fothergill had "irrevocably broken down."
"I wasn't even aware that our relationship had a problem. They are a financial house — they are not there to do social engineering. I think they should concentrate their efforts on managing money, instead of promoting LGBT ideology," the vicar told The Times. "I know cancel culture exists and this is my first firsthand experience of it. I wouldn't want this bullying to happen to anyone else."
"I can't quite get my head around the idea that a bank needs to have a set of values rather than just managing money, and if it does have a set of values why are they around sexual ethics."

Rev Richard Fothergill speaks to GB News' Calvin Robinson about how his bank account… pic.twitter.com/tRSBp2DO7o

— Christian Concern (@CConcern) July 5, 2023
A spokesman for YBS responded: "We never close savings accounts based on different opinions regarding beliefs or feedback provided by our customers. We only ever make the difficult decision to close a savings account if a customer is rude, abusive, violent or discriminates in any way, based on the specific facts, comments and behavior in each case."
Chancellor Jeremy Hunt is reportedly set to warn banks that they must protect free speech after Nigel Farage complained that his bank account was being closed without explanation. 
A Treasury source told the Daily Telegraph that it was "absolutely a concern" that banks and lenders might be dropping customers who hold unpopular views. 
"No one should have their bank account denied on the grounds of freedom of expression. We expect to take action on this issue within weeks," the source said.
Last week, The Core Issues Trust, which provides counseling for unwanted same-sex attraction and gender dysphoria, staged a protest outside the London headquarters of Barclays Bank after its account was closed in 2020.
Barclays last week settled with the trust and agreed to pay £21,500 ($27,600) in compensation plus legal costs.
Originally published at Christian Today